Technology
MR Coffee Manual BVMC-PSTX91: Programmable Coffee Machine with Auto Pause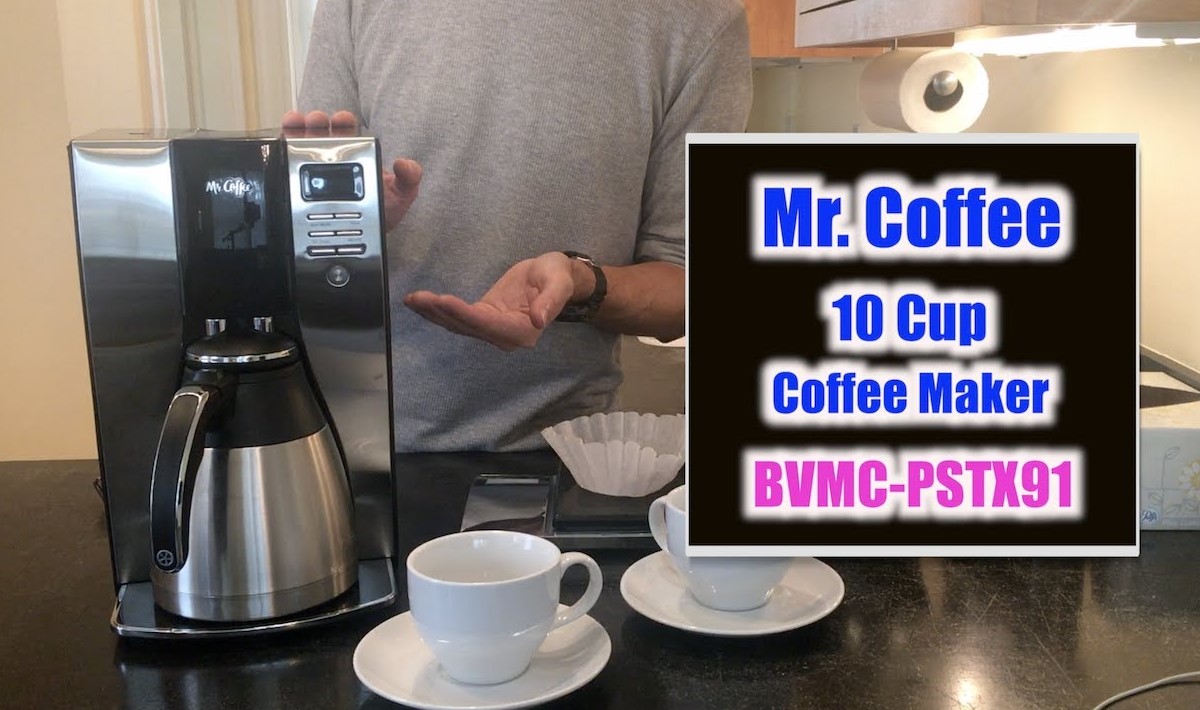 Since 1970, Mr. Coffee has provided customers with delicious coffee made in the convenience of their homes. The love of coffee and the pleasure and practicality of brewing it at home endures despite the rapid changes in society. For all kinds of coffee drinkers, Mr. Coffee still provides high-quality, straightforward coffee makers. There is a Mr. Coffee coffee maker out there that is perfect for you and will look great in your kitchen, whether you're looking for a traditional drip coffee maker with a simple switch operation or a programmable coffee maker it lets you customize your coffee experience.
With our selection of specialty coffee makers, you can produce delicious iced coffee with our iced coffee maker, espresso-based drinks with a Mr. Coffee espresso machine or cappuccino machine, pour-over coffee at home simply and easily, and more. You need the correct equipment to make delicious drinks at home, so Mr. Coffee can assist if you're looking for a simple coffee grinder for the best flavor, a reusable coffee filter for less waste, or a changeable water filter for consistently excellent coffee.
FEATURES AND ADVANTAGES OF A COFFEEMAKER
The following characteristics describe your new MR. COFFEE® coffeemaker:
Thermal carafe with a 10-cup capacity for brewing
Filter Basket May Be Removed – The filter basket can be removed for quick and simple cleaning and filling.
Removable Water Reservoir: This feature enables you to remove the water reservoir for simple filling. ensures that the thermal decanter doesn't cool before the brewing cycle.
Can't wait for the coffee to complete brewing? Use the pause and serve feature. You can pour a cup of coffee while the coffeemaker is still brewing for up to 30 seconds thanks to the Pause 'n Serve feature. The Pause 'n Serve feature will automatically activate when the decanter is carefully removed and will momentarily stop the coffee's flow.
Dim Display: Lower the brightness of the display to conserve energy.
System for Filtrating Water Outstanding water is the foundation for great coffee. The taste of your coffee is enhanced when you use the Mr. Coffee® carbon-based water filter in the Mr. Coffee® coffeemaker during the brewing process to help remove up to 97% of the chlorine from the water.
Keeps extra cords safely stored and your tabletop organized with cord storage.
Adjustable Controls:
Timer: The timer doubles as a convenient kitchen clock, the Delay Brew feature, and the FRESH BREWTM TIMER feature.
You can find out how long your coffee has been waiting for you with the Fresh BrewTM Timer function.
At the conclusion of a brew or clean cycle, an audible signal will sound.
Delay Brew: Wouldn't it be nice to wake up to a hot cup of coffee? Up to 24 hours in advance, you can set the timer to start the coffeemaker brewing your coffee at the specified time.
Special Cleaning Cycle – This makes it simple to maintain and clean the mineral buildup in your coffeemaker.
BEFORE USING IT FOR THE FIRST TIME, CLEAN YOUR COFFEEMAKER.
Clean your MR. COFFEE® Coffeemaker before using it for the first time to ensure that your first cup of coffee is as good as it possibly can be. Just carry out these easy steps.
Use a solution of mild detergent and water to clean the decanter, decanter lid, and filter basket. Thoroughly rinse each.
After completing the repairs, attach the water reservoir.
Run a brew cycle after that using simply water and no coffee or coffee filter.
Turn off your coffee maker after the brewing process is finished, then rinse the decanter, decanter cover, and filter basket.
Now that it's ready to use, your coffee maker. Have fun!