Technology
New 2023 Meta Quest 2: Price, Full Review & Full Specification
New 2023 Meta Quest 2: Price, Full Review & Full Specification! Meta Platforms created the virtual reality (VR) headset known as Meta Quest 2 (formerly marketed as Oculus Quest 2). It debuted on September 16, 2020, and was made available on October 13. Like its predecessor, the Oculus Quest, the Quest 2 can use with desktop VR software that is Oculus Rift compatible or as a standalone headset with an internal Android-based operating system.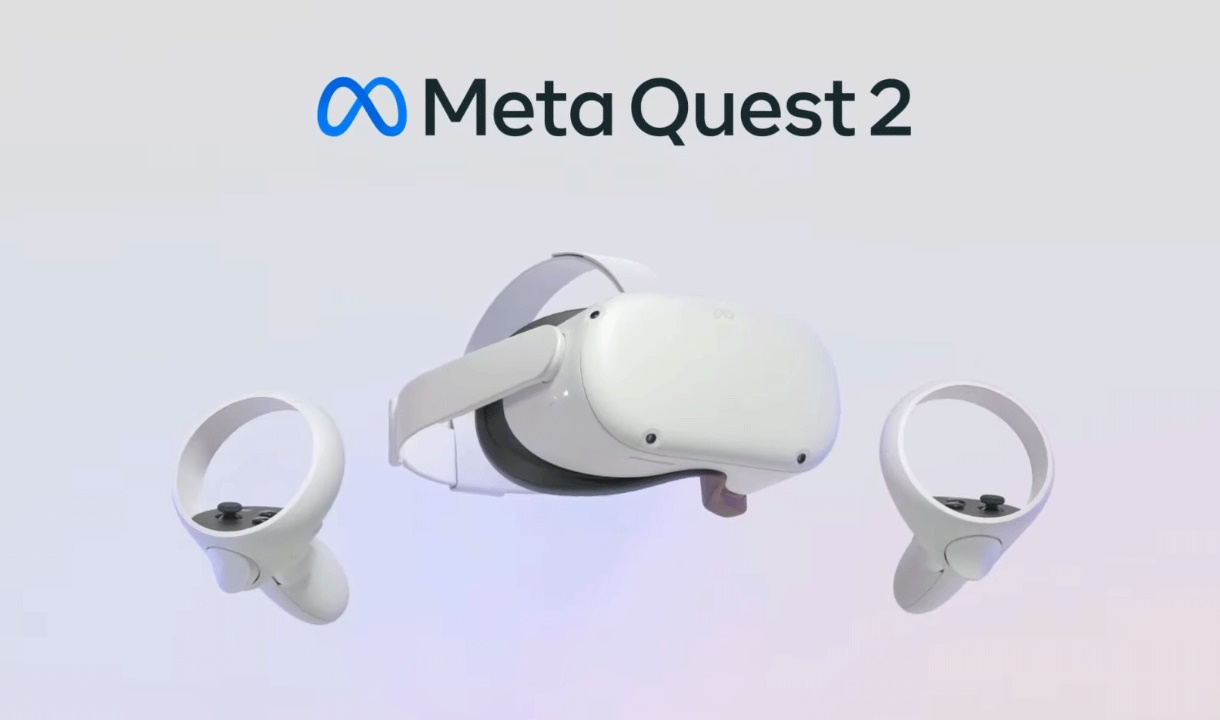 It is an updated version of the original Oculus Quest with a comparable design, lighter weight, and updated internal specifications. It also has an enhanced display with a faster refresh rate and per-eye resolution, as well as updated Oculus Touch controllers with longer battery life.
As a progress in learning the Quest, Quest 2 received mostly favorable reviews. However, some of its changes, such as the strap and the options for a smaller interpupillary distance (IPD), as well as the new requirement that users log in with a Facebook account to use the headset and Oculus services, drew criticism.
Meta Quest 2 Specification Hardware:
Its shell of white plastic and a black face pad instead of the black, cloth-covered exterior of the original Oculus Quest. It weighs 503 grams (17.7 ounces) as opposed to 571 grams for the original Quest (20.1 ounces). Instead of the elastic-based strap of the Quest, a fabric-based version of the strap was used. The Qualcomm Snapdragon XR2 SoC, a variant of the Snapdragon 865 intended for VR and augmented reality devices, powers the Quest 2.
It comes with 6 GB of LPDDR4X RAM, an upgrade of 2 GB from the original model. A single, fast-switch LCD panel with a per-eye resolution of 1832 x 1920 and a refresh rate of up to 120 Hz (up from 1440 x 1600 per eye at 72 Hz) in place of the twin OLED displays from the first-generation Quest. Instead of a PenTile matrix, the display uses striped subpixels, which enhances visual quality by minimizing the screen-door effect.
The display's refresh rate at 72 Hz at launch, with an experimental 90 Hz setting available only in the home area. Games might now play in 90 Hz mode thanks to a software upgrade in November 2023. An update in April 2023 included further test functionality for games running in 120 Hz mode. The interpupillary distance (IPD) is physically adjusted on the headset at three different distances 58 mm, 63 mm, and 68 mm.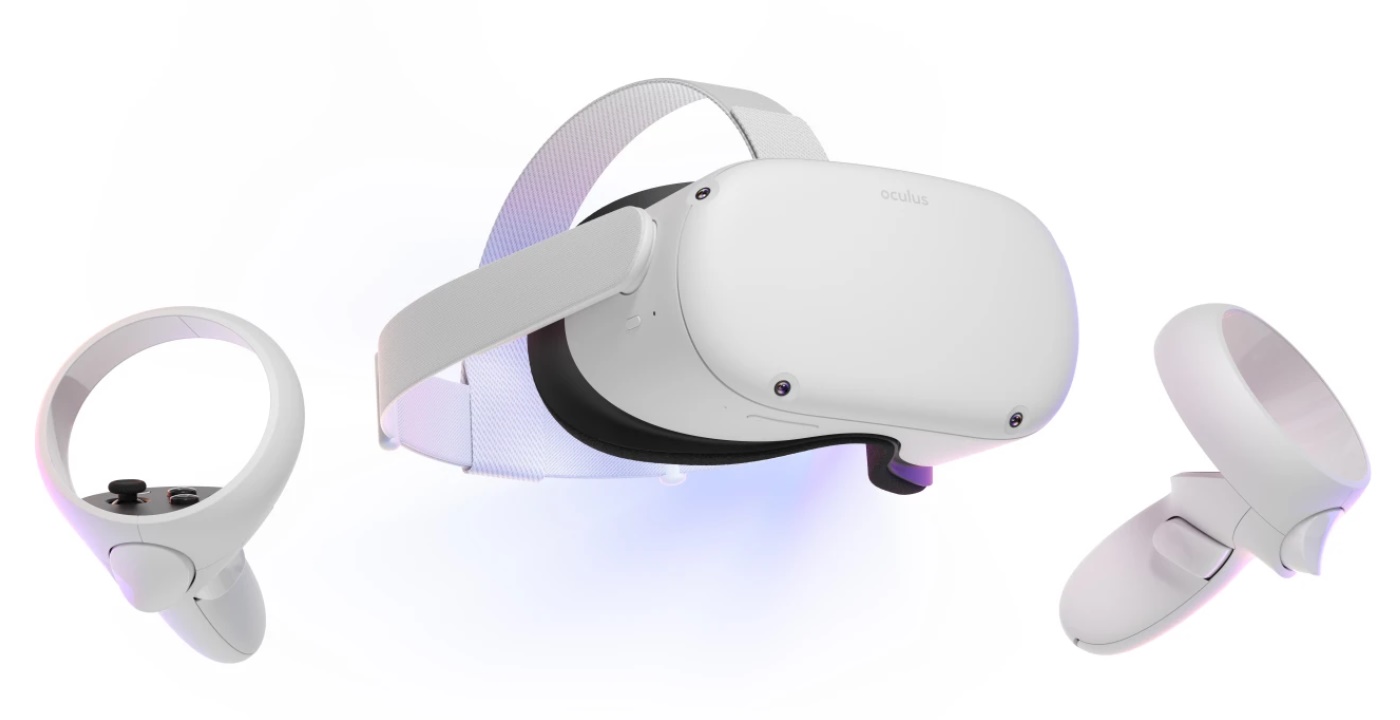 Software:
The Quest 2 runs an Android-based operating system, just like the first Oculus Quest. A smartphone with the Meta Quest app for the initial setup. Up to three extra accounts can now log in to a single Quest 2 headset with support for account sharing of purchased software thanks to a February 2023 upgrade.
In April 2021, the system software version 28 added the experimental Air Link wireless streaming. To support augmented reality features, experimental APIs to the Passthrough feature in July 2023.
Controllers:
The third-generation Oculus Touch controllers are the ones that come with the Quest 2. The first Oculus Rift controllers influenced the new controllers' design. Additionally, compared to the controllers provided with the first-generation Quest, their battery life has risen by a factor of four.
Meta Quest 2 Price and release date:
A 64 GB model, which replaced the 128 GB variant in the original Quest, retailed for US$299, while a 256 GB model, which replaced the Quest 2's 128 GB model, retailed for $399. Compared to their similar SKUs on the first-generation model, both are $100 cheaper. The Quest 2's 64 GB variant was replaced in 2023 with a 128 GB model at the same price.
While Oculus Store as "Quest Store" as part of Facebook, Inc.'s transition to the Meta name in November 2023. (Oculus-developed community platforms took on the "Horizon" brand).In February 2023, Meta broadcast an advertisement for the headgear called "Old Friends, New Fun" during Super Bowl LVI.
The prices of all present Meta Quest 2 SKUs are US$100 starting in August 2023.  announced in July 2023, citing steadily increasing manufacturing costs. "enable us to make significant investments in ways that will drive straight this increasingly competitive marketplace forward for purchasers and developers alike". Included with the headset as part of a promotional deal through the end of the year.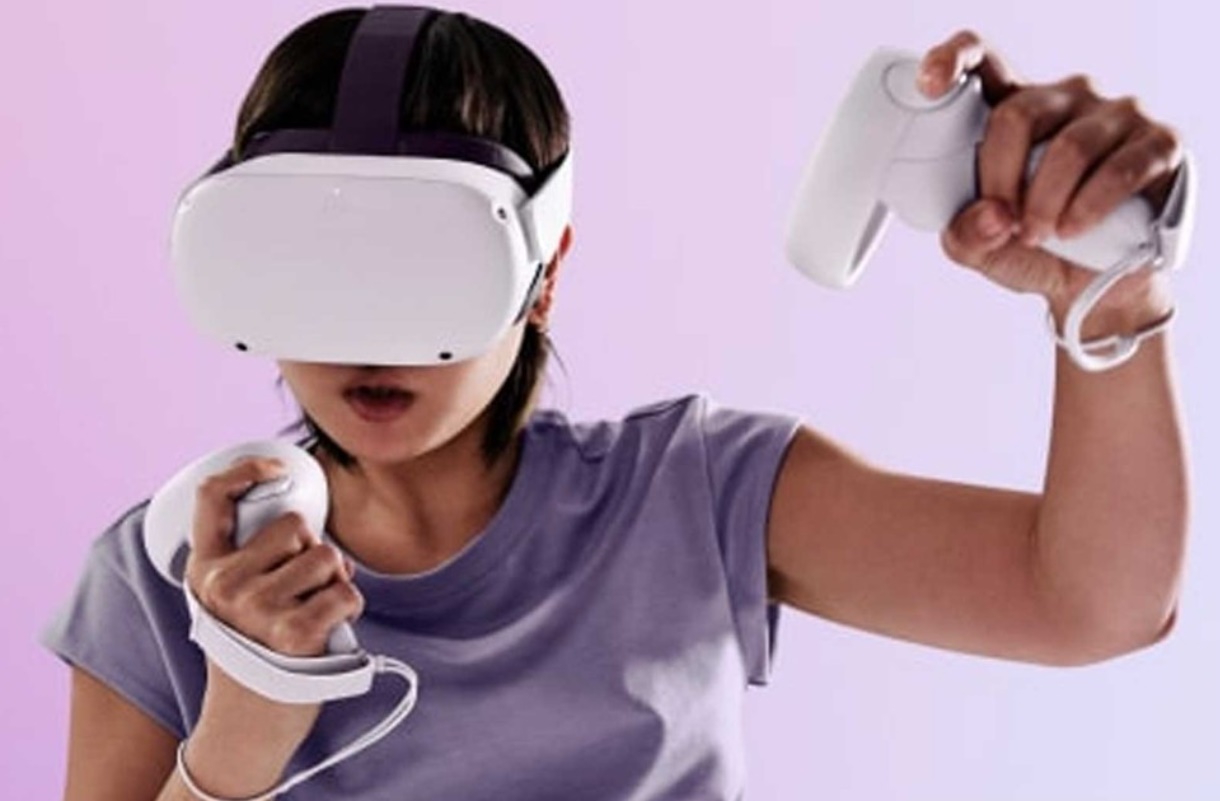 Earnings:
According to Qualcomm, at least 10 million Quest 2 headsets distribute globally as of November 2023. The Oculus app (necessary for initial setup)became the most popular app on the iOS App Store. Google Play Store in the United States for the first time in late December 2023, indicating that a significant amount of Quest headsets were Christmas presents during the holiday shopping season.