Technology
Mikrotik CCR1036-8G-2S Routers and Wireless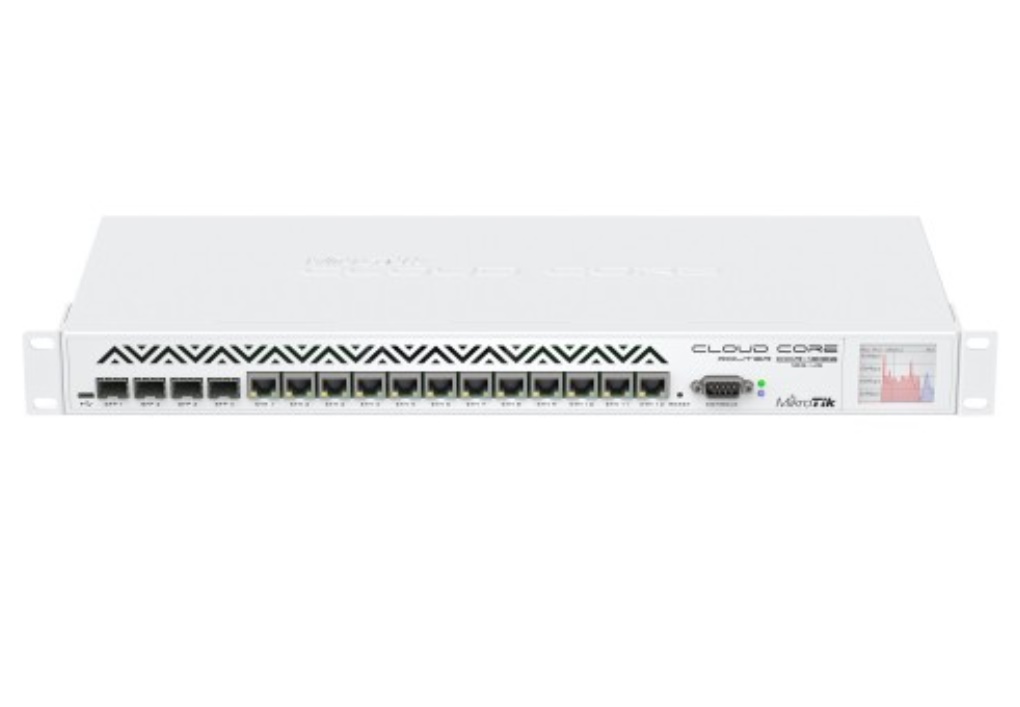 The Mikrotik CCR1036-8G-2S is a powerful router designed for applications requiring high performance, such as point-to-point links and wireless networks. It features eight Gigabit Ethernet ports, two 10G SFP+ ports, and two integrated 10G SFP+ ports for high-speed connectivity. The router is powered by a 36-core Tilera CPU and has an onboard 1GB RAM which can be upgraded up to 4GB. It also has an integrated 2.4GHz and 5GHz 802.11ac wireless radio for wireless networking. The router runs on Mikrotik'sRouterOS software, which provides a comprehensive set of features and functions, including routing, switching, firewall, bandwidth management, hotspot, and more.
MikroTik CCR1036-8G-2S Features
The MikroTik CCR1036-8G-2S is a high-performance router with 36 cores, 8 gigabit Ethernet ports, and two 10G SFP+ ports. It is powered by the powerful and efficient Carrier Grade RouterOS operating system. It is capable of up to 8 million packets per second routing performance and up to 16 million packets per second for forwarding. The device is equipped with two built-in 10G SFP+ ports, which can be used for both long-range fiber connections or high-speed links to other network devices. It also features eight gigabit Ethernet ports, which are perfect for connecting to switches, access points, or other devices. It is designed to be used in carrier-grade applications and features an advanced packet filtering system, a built-in firewall, and VPN capabilities.
The Mikrotik CCR1036-8G-2S+ router is a high-performance network router designed for use in large-scale network environments. Here are the specifications of the router:
Processor: Tilera Tile-Gx36 CPU (36 cores, 1.2GHz per core)
RAM: 16 GB DDR3 ECC RAM
Storage: 2 x SATA3 ports (for connection of 2.5″ or 3.5″ HDD/SSD drives)
Ethernet Ports: 8 x 10/100/1000 Gigabit Ethernet ports
SFP+ Ports: 2 x 10G SFP+ ports
USB: 1 x USB 3.0 port
Console Port: 1 x RJ45 Serial Port
Power Supply: Dual redundant power supplies (AC and DC)
Operating System: RouterOS, Level 6 License
Dimensions: 355 x 145 x 44 mm
Weight: 2.8 kg
Mikrotik CCR1036-8G-2S Routers Specification
| | |
| --- | --- |
| Frequency | 1.2 GHz |
| Interface | Memory Card Type MicroSD Memory Cards 1 Serial Port RJ45 Number Of USB Ports 1 USB Power Reset Yes USB Slot Type USB Type A Max USB Current (A) 1 |
| Power Mode | Number Of AC Inputs 2 AC Input Range 100-240 Max Power Consumption 73 W FAN Count 2 |
| Dimension | 443 X 193 X 44 Mm |
| Others | CPU Temperature Monitor Yes PCB Temperature Monitor Yes Voltage Monitor Yes Mode Button Yes |
| Ports | 10/100/1000 Ethernet Ports 8 SFP DDMI Yes SFP Ports 2 |
| Warranty | 01 Year Warranty |
Mikrotik CCR1036-8G-2S EM Router
Our fastest router has now become even better – the new CCR1036-8G-2S+ now has two SFP+ ports for 10G interface support (SFP+ module available separately). It uses the same 36-core Tilera CPU as our other CCR1036 model and delivers the same performance, but now, ten-gigabit links are possible. The device comes in a 1U rackmount case and has two SFP+ ports, eight Gigabit ethernet ports, and a serial console port. The new version of CCR1036-8G-2S+EM has onboard 8GB of RAM, an onboard M.2 slot, a full-size USB slot, and dual PSU for redundancy! Supports both SFP (1.25G) and SFP+ (10G) modules.