Tesla
New (2024) Tesla Hardware 4 – Model 3/S/Y How To Check
The Tesla Company has always been at the forefront of incorporating the latest automotive technology into its electric vehicles. It comes with another amazing innovation Hardware 4 (HW4) at the center of all our interest. A new full self-driving computer is coming as an advanced suite of autopilot/self-driving sensors.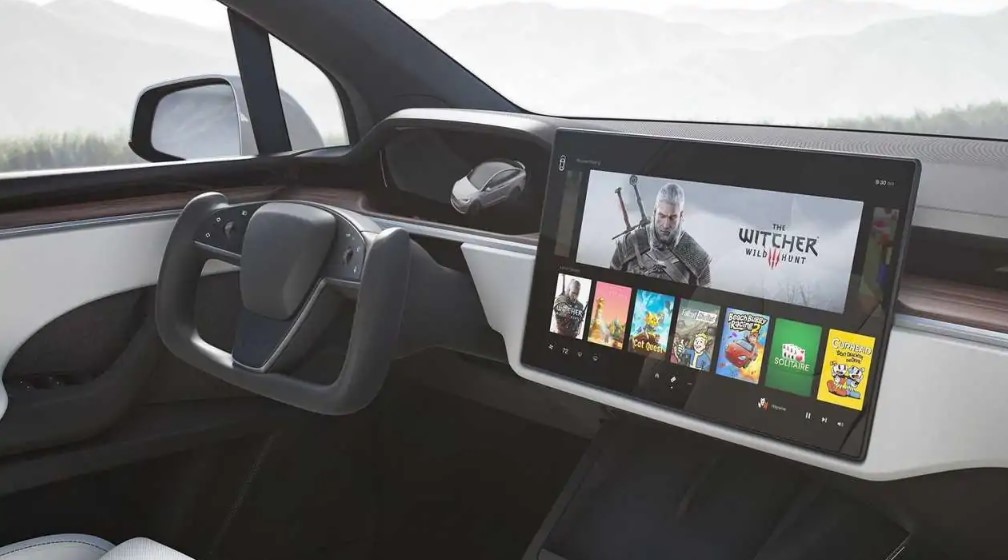 We will discuss its features, Update Sensor Suite, New Camera, Phoenix Radar Unit, and Updated FSD Computer 2 in detail in this article. Must read the article to gather complete information.
2024 Tesla Hardware 4 Features:
HW4 (& FSD Computer 2)
Samsung Exynos-IP Based
20 CPU Cores
CPU Frequency: 2.35 Ghz
3 Neural Network (NN) Processors
NN Processor Frequency: 2.2 Ghz
TSMC's 7nm
50 TOPS
5MP cameras around the car
Speculated to be the Arbe Phoenix radar unit with greater detail and a 300-meter range.
2024 Tesla Hardware 4 Update Sensor Suite:
Hardware 4 is a significant update to the FSD computer and its specs also include a full sensor suite. Hardware 4.0 is Tesla's latest suite of Autopilot/Self-Driving sensors and FSD computers. The new hardware4 is expected to include the following:
An expected new radar named "Phoenix".
A new rear-facing camera with higher resolution.
A new front-facing camera with higher resolution.
The new hardware can add a total of 12 cameras compared to 9 cameras on the HW4.
A new camera on each B-pillar
A new camera on each C-pillar
A new cabin camera with higher resolution.
A new camera on each fender
Two new cameras on each side of the car
Tesla Hardware 4 New Camera:
The Tesla company has included an upgraded camera on the hardware 4. They provide a wider view of the vehicle's surroundings and are easily identifiable due to their distinctive red glow. A heating element has also been introduced for the front windscreen cameras to ensure optimal operation in adverse weather conditions. Tesla Cybertruck and the new Model 3 (Highland) are rumored to have front bumper cameras.
Tesla Hardware 4 New Phoenix Radar Unit:
Rumors are rife that Hardware 4 is going to reintroduce the Phoenix radar unit. After Tesla moved to the vision system, its new hardware included a high-definition radar called Phoenix. This HD SAR radar is expected to add more nuance to Tesla's situational awareness accuracy, and self-driving capabilities than just vision on hardware 4. This radar unit can see better at night and in foggy, rainy, or snowy conditions.
Tesla Hardware 4 Updated FSD Computer 2:
FSD Computer 2 updated to Tesla Hardware 4 The new full self-driving computer hardware is expected to be about 2-4 times faster than 3. It provides a significant increase in processing power It is speculated to be based on Samsung Exynos architecture. It will be a bit more powerful as the number of CPU cores can range from 12 to 20 per side, the maximum frequency can be 2.35 GHz and the idle speed can be up to 1.37 GHz.
The neural network accelerator is also set to improve, expected to deliver up to 50 TOPS performance on HW4. Two nodes will exist on each board of the new Hardware4 suite. It can calculate the same data and compare the outputs, which will help the vehicle detect any discrepancies. This will ensure that the vehicle can continue driving safely even if a node fails. Hardware 4 comes with a higher power draw and has a completely different form factor.
Lastly, we try to give you updated information about Tesla Hardware 4. Thanks for visiting our website and reading the article. Your comments and questions are sent in the comment box. We will reply very soon.