Suzuki
2023 Suzuki Gixxer SF 250: Ownership Review, Speed & Full Specifications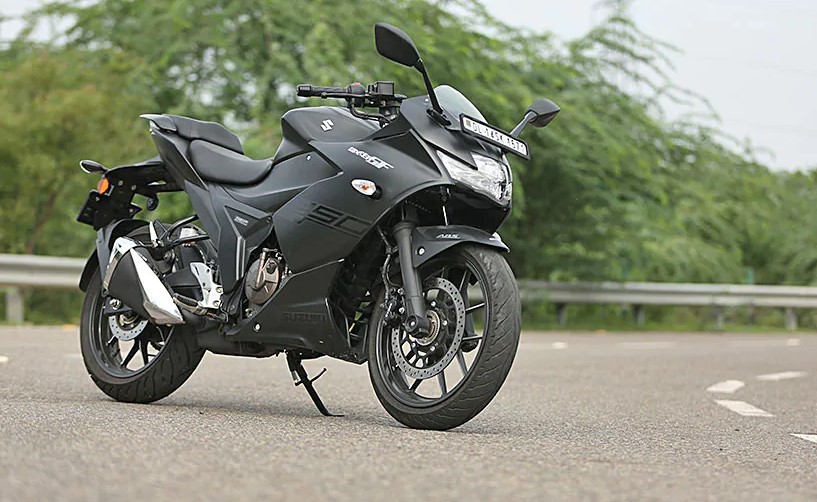 Suzuki has a wide range of well-known products, such as the Hayabusa, starting with household names like the Access 125 and the Intruder. Such market consistency and options are uncommon in this industry, which is one of the reasons Suzuki remains one of the best automobile brands in the industry. Having said that, the Gixxer 250 SF is one of Suzuki's most popular models right now. This bike represents the brand's middle ground, incorporating all of the best features from both their entry-level and premium models, such as the Hayabusa. This fully-faired bike is the latest offering from the well-known brand Suzuki, and it is unquestionably one of their best.
2023 Suzuki Gixxer SF 250: Ownership Review, Speed & Full Specifications
| | |
| --- | --- |
| Engine CC | 249.0 CC |
| Fuel | Petrol |
| Mileage | 38.5 KM/L |
| Brakes | Disc/Disc |
| Max Torque | 23.00 Nm |
| Max Power | 26.00 bhp |
| Length/Width/Height | 2010/ 740/1035 |
| Type | 110/70R – 17 M/C – Radial Tubeless/ 150/60R – 17 M/C – Radial Tubeless |
Suzuki oil cooling system (SOCS)
Dual Channel ABS
Engine Kill Switch
Gear Indicator
Fuel Warning Indicator
Low Oil Indicator
Twin Muffler
Full-Digital Speedometer
Suzuki Gixxer SF 250 Overview
With a 249 CC engine, this bike can generate 26.5 bhp at 9300 rpm and 22.2 Nm at 7300 rpm. When compared to other bikes in the same segment, these figures are quite impressive and add a lot of punch to this bike's performance. That, however, is not the case. When compared to its predecessor, this bike has many more features that are innovative and novel. For example, the newly installed front and rear disc brakes, both of which include an anti-locking system make. This bike is easy to ride while also providing necessary safety. The Suzuki Gixxer 250 SF weighs approximately 161 kg and has a fuel tank capacity of 12 liters.
Suzuki has left no stone unturned when it comes to the design language of this bike, making it both comfortable and stylish. At first glance, the Suzuki Gixxer 250 SF appears to be based on the same design principles as the Suzuki Gixxer 155, which was Suzuki's most successful venture last year. It has a smooth and soothing design with ergonomic lines all around to improve aerodynamics. The Suzuki Gixxer 250 SF has a split-seat arrangement, slightly pushed-back footpegs, and clip-on handlebars to complement its sporty appearance.
This bike also includes an LED tail lamp and a full LED headlamp unit, which enhances the overall design of the bike. Along with such amazing features, it also includes the most recent industry innovations. Such as a fully digital instrument cluster, split-type grab rails for the pillion rider, and a dual-barrel exhaust.
Suzuki has justified their big brand name in the industry with the Suzuki Gixxer 250 SF which is now a part of India's premium quarter-liter bike segment. This bike is ideal if you are looking for a new upgrade or simply a bike that will meet your daily needs while also being capable of long rides. Further on in this article, you will learn about every intricate detail of this bike and what makes it one of the best models in the segment as of now.

How does the Suzuki Gixxer 250 SF First Look?
Suzuki has made no compromises when it comes to the design language of the new Suzuki Gixxer 250 SF. Despite being very similar to the Suzuki Gixxer 155, there are some subtle differences that make this bike look quite new and appealing. The Suzuki Gixxer 250 SF is one of the best-looking bikes in the industry right now, thanks to the fine lines along the body and the exquisite graphic decals. Aside from that, you get clip-on handlebars and a split pillion seat, which add to the bike's sporty appearance.
The massive 12-liter fuel tank and fully-faired front end of the bike balance out the look-giving. It has a muscular and sports bike appearance. There are numerous other features that enhance the appearance of the Suzuki Gixxer250 SF, such as twin-barrel exhausts and split-type grips for the pillion rider. With a chrome accent on the exhaust and fully LED head and tail lights, you won't be sorry if you make this bike your daily driver.
How does the Suzuki Gixxer 250 SF handle on the road?
Suzuki has a reputation in the industry for producing bikes that not only look good but also ride well. The SuzukiGixxer 250 SF is not much different. With a weight of 161 kg, it is easily maneuverable and provides the rider with a comfortable and sporty stance. Furthermore, the positioning of the seat in relation to the handlebar allows the rider to have a better riding position. Allowing them to ride it not only on city streets for a daily commute but also on highways for longer rides.
This bike also has a swing-arm-mounted mono-shock in the back and telescopic forks in the front for suspension. Allowing it to handle any bumps you may encounter on your daily ride. The 17-inch alloy wheels with a 110/70 section tire in front and a 150/60 section Type in the back keep the bike stable on uneven roads and give the rider more control. This bike is very manageable at higher speeds and corners, in addition to having more control. Suzuki has put a lot of effort into this bike to improve its ride quality, and it shows.
How roomy is the Suzuki Gixxer 250 SF?
There is no way the Suzuki Gixxer 250 SF will disappoint you in terms of comfort, based on all of the user reviews. As mentioned in the previous paragraph, the suspension system has been meticulously designed to provide a comfortable and smooth ride. In addition, the seat height is ideal for people of average height and provides a good riding stance. Furthermore, the new disc brakes at both ends of the bike, along with dual-channel ABS and wide tires, ensure that the bike's safety is not compromised. To summarize the comfort of this bike, you get the best features and should have no concerns.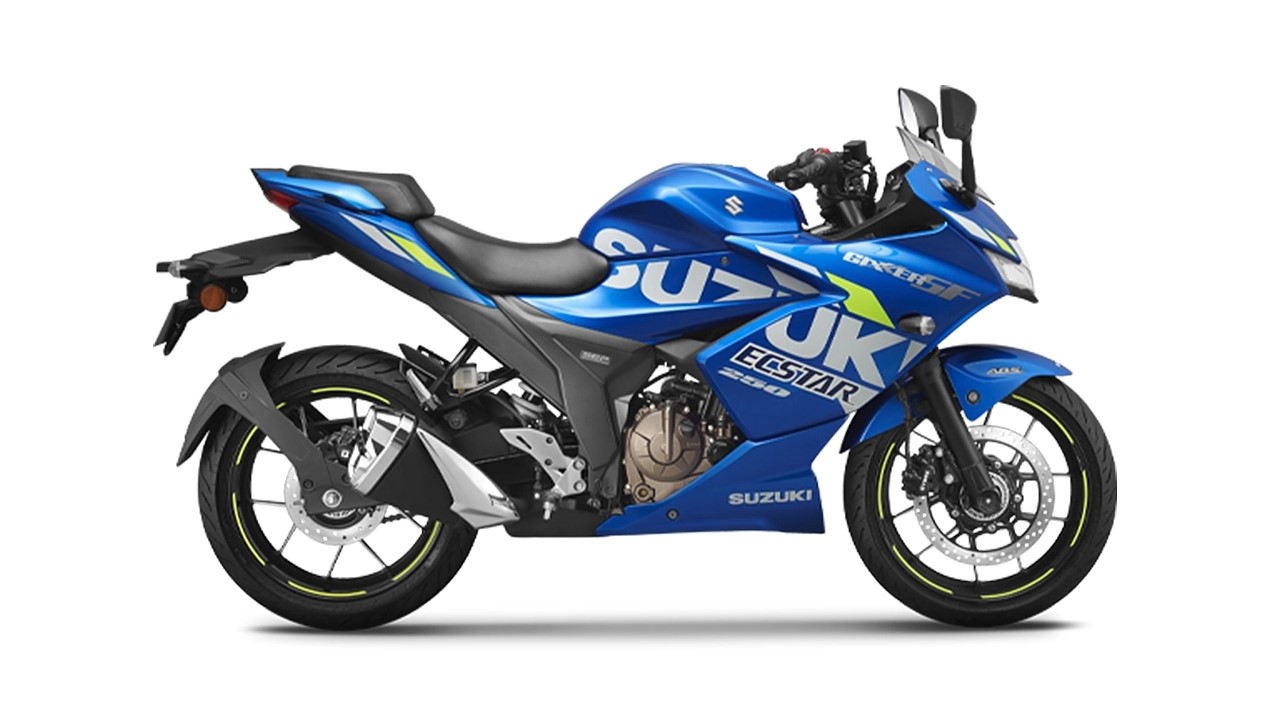 How is the Technology?
The all-new Suzuki Gixxer 250 SF includes not only the necessary safety features and styling but also the most up-to-date technology. You cannot expect anything more from a bike in this price range and segment, beginning with the all-digital instrument console. The instrument cluster is bright and clear, and it provides the rider with all of the necessary information about the bike. Such as fuel consumption, distance left until empty, bike speed, and the rpm meter.
In addition, it has been made certain that the latest technologies are included in other parts of the bike. For example, the dual-channel ABS and fully LED headlights make the bike feel more modern and fit the description of one of Suzuki's best. How does the Suzuki Gixxer 250 SF perform in terms of mileage? The Suzuki Gixxer 250 SF has a powerful yet efficient engine. With a fuel tank capacity of 12 liters, this bike can achieve a mileage of 35 kilometers per gallon in ideal road conditions.
How does the Suzuki Gixxer 250 SF Perform?
When it comes to the performance of the new Suzuki Gixxer 250 SF, Suzuki has left no room for criticism. The bike is equipped with a capable engine that considers not only top-speed performance but also daily commuters and efficiency. It is powered by a 249 CC BS-VI compliant four-valve SOHC single-cylinder oil-cooled engine capable of producing 26.5 bhp @ 9300 rpm and 22.2 Nm @ 7300 rpm. These figures are impressive when compared to the many models in this segment of vehicles. A six-speed gearbox handles transmission duties, while dual disc brakes ensure safety.
Is the Suzuki Gixxer 250 SF an Excellent buy?
Given the features listed above, this bike is well worth the asking price. Some even went so far as to say that 1.8 Lakhs is too little for this bike's many features and intricate detailing. However, considering the other bikes. However, given the other bikes in this category and the asking price, you should have no complaints. In addition, you get the assurance of a big-name brand like Suzuki, as well as their service. You should not hesitate to purchase the Suzuki Gixxer250 SF.