Games
January 2023 Ps Plus Games: Release Date for PS5 & PS4
January 2023 Ps Plus Games: Release Date for PS5 & PS4 The simplest tier of the Sony PS Plus membership service, which has been around for a while, has a new name: "PlayStation Plus Essential. "In addition to the standard advantages like Online Multiplayer and sporadic store discounts, the "Essential" category gets you a few "free" titles each month. Three PS4 titles are often included in this, with two of them being PS5-optimized.
It should go without saying that anyone who purchases a "PS Plus Extra" or "PS Plus Premium" subscription, which are the more expensive options for PlayStation Plus, will also have access to these free titles when they become available. However, the majority of players can generally get by with the free PlayStation Plus Essential subscription.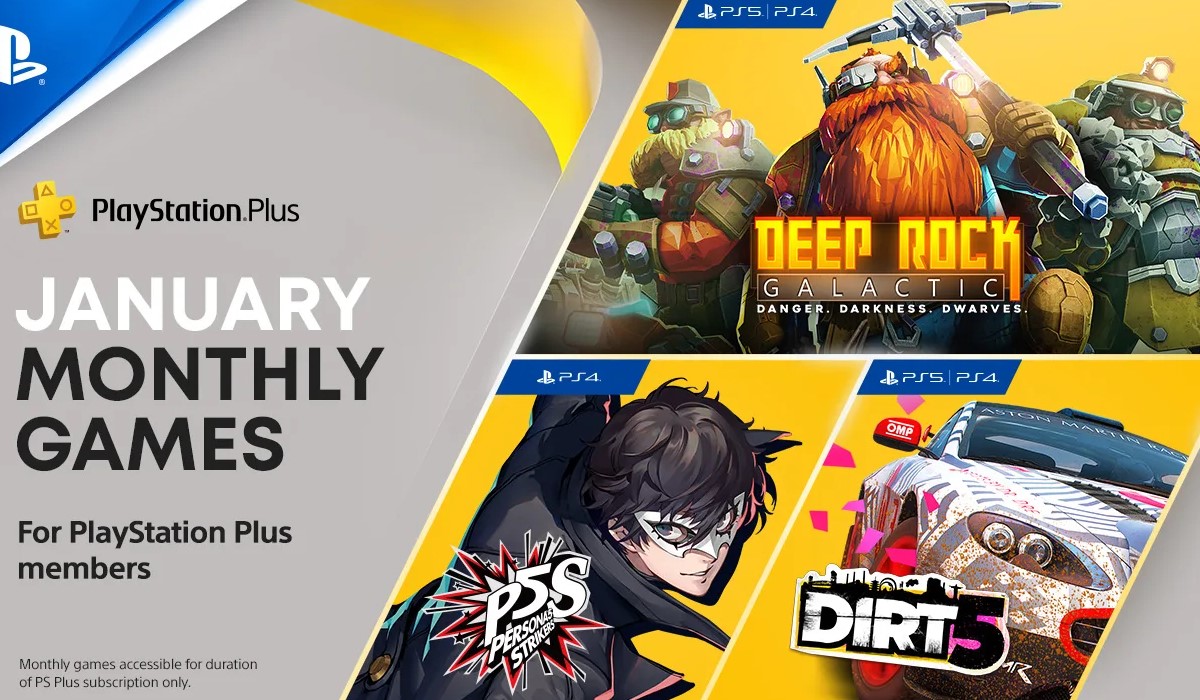 The Release Date for the Free Ps Plus Extra Games is January 2023
On November 30, the PS Plus free Games for January 2023 will be made available to the public. According to a November PlayStation Blog post from Sony, the December 5th release date for the next batch of freebies. The final Wednesday before launch is typically when impending freebies are announced, but this rarely happens on a Monday, Tuesday, Thursday, or even Friday. Download Nioh 2, Heavenly Bodies, and the Lego Harry Potter Collection from Essential while you can.
Pros:
You can engage in multiplayer internet gaming.
If you believe it to be worthwhile, you can receive two free independent games each month.
You occasionally receive favorable offers for digital games (probably arrive on the eve of Christmas).
Cons:
Indie games, as I previously stated, aren't valuable enough to justify a subscription.
You may start to believe that you would receive favorable offers for all games, but this is untrue.
You cannot return digital games even if you receive attractive offers.
2023 Ps Plus Games Leaks Complete
As of this writing, there have been no leaks that reveal the games that PS Plus essential subscribers could be able to access in January 2023. The PlayStation Plus roster has been successfully revealed by the same leaker, Dealabs user billbil-Kun. Over the past year, a few days ahead of each formal release. It took place in September 2021, as well as in the months that followed in October 2021, November 2021, December 2021, and January 2022. Billbil-Kun will probably speak to us again when we get closer to the announcement. But if we learn of any new leaks or rumors in the interim, we'll make sure to keep this post updated for you.
Predictions for Free Ps Plus Games January 2023
Star Wars Jedi Fallen Order is one of the PS Plus January 2023 predictions on Reddit. As its future sequel is apparently going to be showcased during this year's Game of the Year awards. User TheKingofWakanda speculates that it might eventually get added. Immortals Fenix Rising, which is already a part of Xbox Game Pass, is another title that this user believes should be included too Extra.
Fans are also hoping that Sack boy A Big Adventure will finally be added as either Essential or Extra, aside from Star Wars and Immortals. Along with Miles Morales and the remake of Demon's Souls, it was a PS5 launch title; nevertheless. It is the only one that has yet to be made available through Sony's subscription service.
What Free PS Plus Games are available Right Now?
On their PS4 or PS5 console, PS Plus Essential customers can currently download the following games:
Nioh 2 on PS4 and PS5.
The Harry Potter Lego Set (PS4).
(PS5/PS4) Heavenly Bodies