Games
New 2023 Sea of Thieves Season 7: Official Content Update Video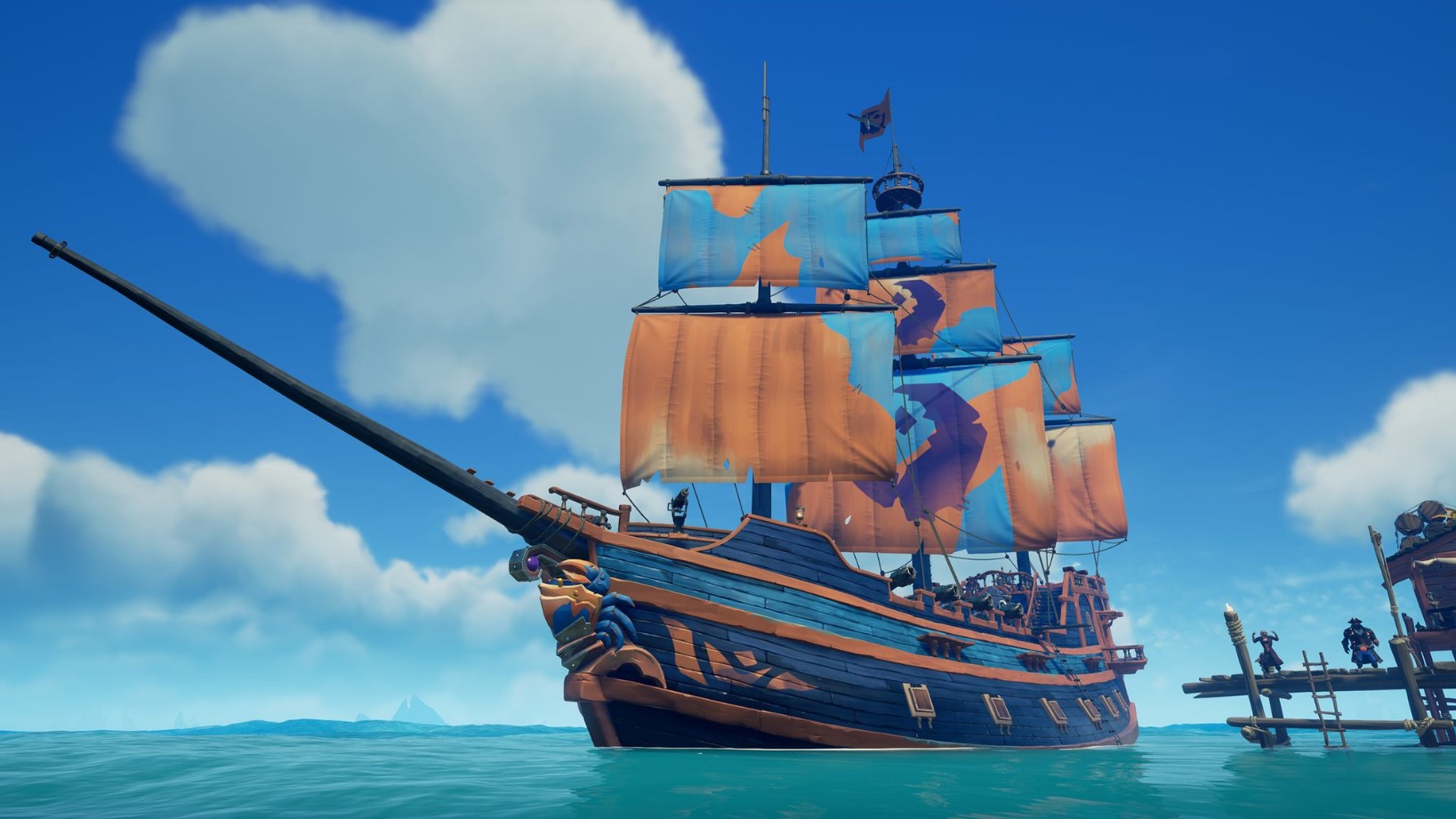 New 2023 Sea of Thieves Season 7: Official Content Update Video! The seventh season of Sea of Thieves will soon be released. For those intrepid pirates keeping an eye on the horizon, here is what's in store. There is a ton of new material waiting to be explored and discovered. Everything you need to know about the upcoming Sea of Thieves Season Seven update is available on this page, including details on the update's release date, how to choose a ship, how to name a ship and other topics.
Sea of Thieves Season 7 Release Date
The premiere date for "The Sea of Thieves Season 7 is August 4, 2022. At 2:00 am PDT, 5:00 am EDT, 9:00 am UTC, 10:00 am BST, and 11:00 am CEST, the servers are scheduled to go offline for the update. After a brief maintenance period—the length of which is unknown—the update will be released.
Prices for Sea of Thieves ships
The ability for players to completely customize their ships is a key component of Season Seven. Now that you may buy one of each ship in-game from the main menu, it's vital to note that each ship has different pricing and can only hold so many players. The following are all the shipping prices:
Gold Sloop: 25,000
The Brigantine: 375,000 Gold
Gold: 500,000 Galleon
How to Name a Ship?
When you buy a ship in-game, you'll be whisked right away to another hub where you can give it a name. You can always change the name of your ship by getting a Renaming Deed from the Pirate Emporium if you don't like it. The following guidelines must be followed while naming a ship:
20 maximum characters
Can't have any numbers on it
Cannot have a gap to begin or end
Some special characters cannot be used
How to Personalize a Ship?
Players can now alter the captain's quarters in-game in addition to altering the ship's overall design. You must go to the Shipwright Shop, which is located at the docks next to your ship when you spawn, to modify the interior of the ship. Next, choose Ship Decorations from the Ship Customization Chest.
If they choose, players can also conceal their ship name by going to the "Replace Gamertags:" part of the in-game settings. After choosing that, you'll have the option to modify a variety of things, like the chair, table, draperies, rug, bed, and more. You may even use the ship to display mementos by pinning pictures on the walls or displaying your awards on shelves.
Milestones for Sea of Thieves
For the first time in Season Seven, players can now modify their ships in-game using milestones. Similar to other games, Milestones are intended to keep track of particular tasks you've achieved in-game. When you finish them, they'll provide you with special goods. Alignments will be used to separate milestones. So, just as with an in-game journey, you can choose to concentrate on one group rather than another.
Sea of Thieves Captains Voyages
Players can personalize their journeys in Captains Voyages. They cover all trade firms, and you can buy particular in-game activities. With Captains Voyage, you can complete a straightforward one-map objective, or, for a greater reward, you can expand it into a multimap objective.
The Sea of Thieves Sovereign
Each outpost has a Sovereign, although they only communicate with captains. Any loot can be given to them, and you will receive the regular rewards of gold and reputation. They're designed to make it simple to leave riches behind and continue exploring.
How to Get Your Ship Ready?
Before setting sail into the ocean, players can now visit the Shipwright Shop and buy all the necessary materials. You can purchase food, timber, cannonballs, and throwables. The costs of each item in-game are shown below:
Supply of Wood: 2,500 Gold
Supply of Cannonballs: 3,500 Gold
Throwable: 3,500 Gold
Provisions for Fruit: 3,500 Gold
Provisions for Meat: 1,725 Gold
Supply of Bait: 3,500 Gold