Camera
GoPro 360 vs Insta360 X3 2023 – Full Review, Price & Big Camera
GoPro 360 vs Insta360 X3 2023 – Full Review, Price & Big Camera. The features of Insta360 X3 and GoPro – two of the best 360 cameras on the market are great So here we will discuss which one is the best in GoPro 360 vs Insta360 X3. We basically got to use the two cameras side by side. So I will discuss the advantages and disadvantages of these two action cameras in a comprehensive comparison.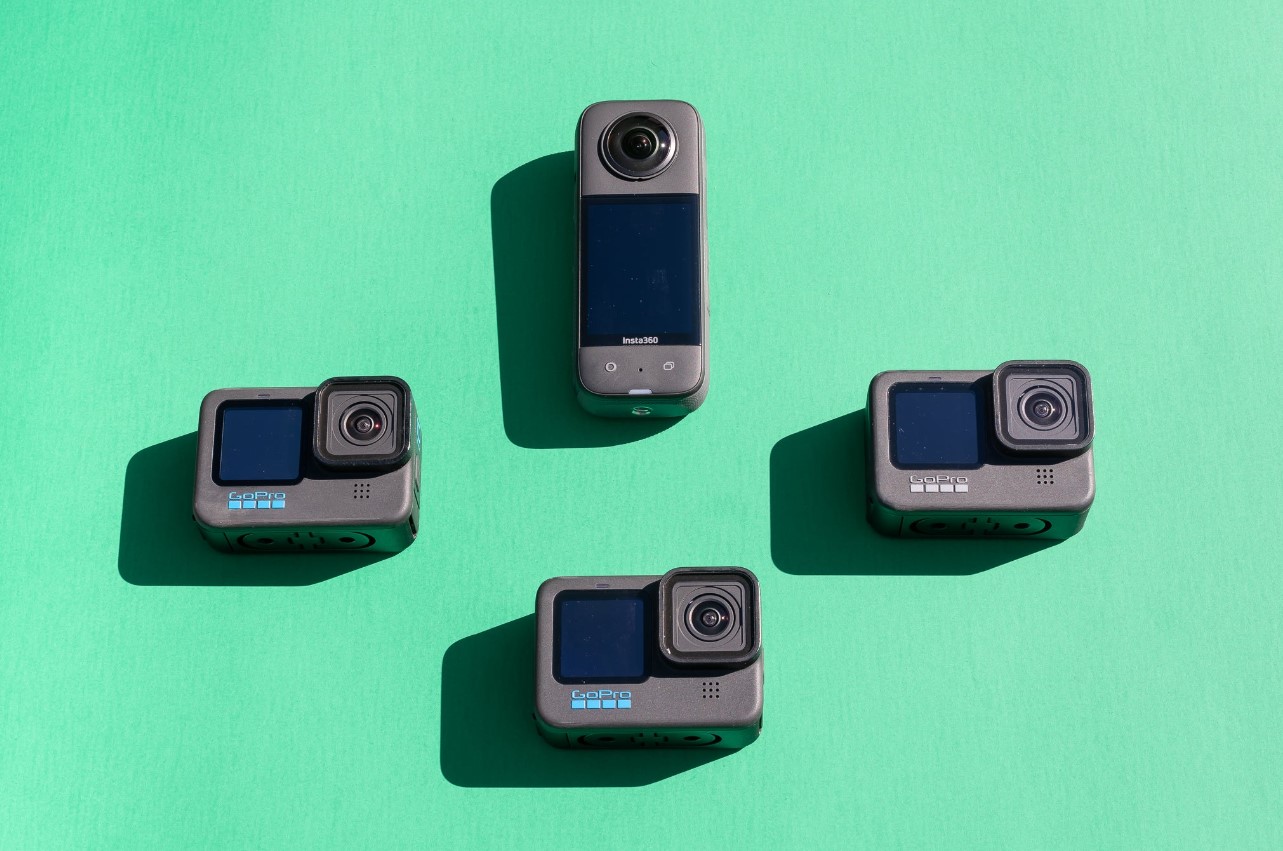 We've known GoPro has been around for years, yet many advances were ahead of its time when it was released. Again, the Insta360 X3 is a completely new model that was revealed to us in mid-2022. If you decide to get both cameras. So let's discuss below which action camera we can choose.
GoPro vs insta360 X3 2023: Overview
GoPro360: The GoPro is a 360-action camera that can record standard full-action camera video in "hero mode". This camera features hyper-smooth stabilization and a state-of-the-art Horizon Lock function. This essentially works as an alternative to the camera to capture action shots. However, its normal photo capabilities are given with 18MP and 360 photos in limited photo mode. Read More – GoPro Hero 12
The Gropro app can perform a decent video. Which is to build the vlog, but it hasn't been updated much since its release. All things considered, the GoPro could be a good choice for those looking to pick up an action camera with 360 capabilities. But it may be inferior in terms of image quality and updated software compared to Insta360 X3.
Insta360 X3: The Insta360 X3 is a state-of-the-art 360 camera capable of capturing excellent video and photo capabilities with ease. The camera can shoot 360 videos at its maximum resolution of 5.7K @ 30fps. It also features larger sensors, helping it capture more detail. The camera has HDR video mode to automatically improve video quality. It is able to bring out details in shadows and reduces overexposure. This essentially features a variety of viewing options and a unique "Me Mode" for vlogging.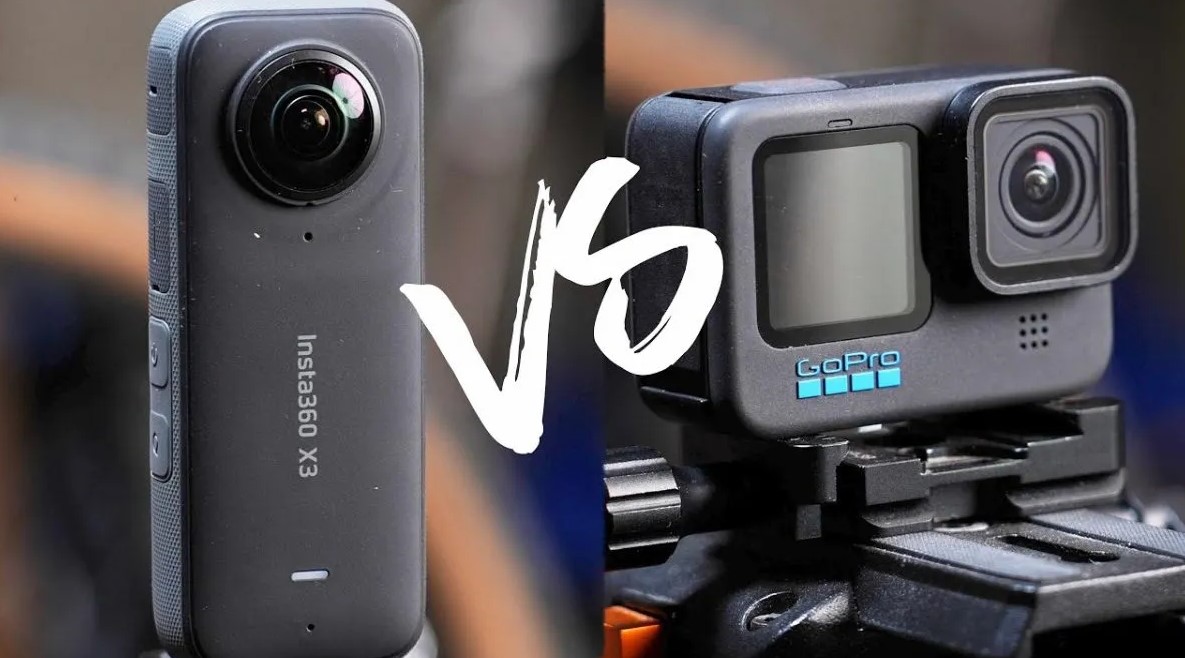 This camera X3 can record single-lens video up to 4K resolution. Moreover, it is capable of taking high-quality 23MP photos with HDR and DNG RAW images. But using the camera app can be more complicated. That's why it can offer a wider range of effects and more advanced editing options. This makes it a good choice for older camera users.
GoPro 360 vs Insta360 X3: Specs Comparison
Particular
GoPro
Insta360 X3
Sensors
Two Sony 1/2.3″ F/2.8
Two 1/2″ Sensors – F/1.9
Bit Rate
78MBPS
120MBPS
Video Resolution
360 Mode: 5.6K @ 30fps, 3K @ 60fps
Hero Mode regulations: 1440p & 60fps 4:31080p & 60fps 16:9 & 4:3
360 Mode: 5.7K & 30fps, 24fps, 25fps, 4K&60fps, 30fps
Single Lens Mode: 4K & 30fps, 3.6K & 60fps, 50fps, 30fps
Modes
Timelapse, Standard, TimeWarp,& Single Lens
HDR, Timelapse, TimeShift, Standard, Bullet Time, Loop Recording, Single Lens, Me Mode, FOV Plus, & Bullet Time.
Live Stream
Yes
Yes
Audio
X6 Microphones / Ambisonic & Audio.
x3 Microphones
Photo Resolution
18MP
360 -72MP (11968×5984)
Single Lens – 32MP
Waterproof
Yes – 10 meters
Yes – 10 meters
Best Features
Voice Control, Built-In Mount, Invisible Selfie Stick
Active HDR, Invisible Selfie Stick, 8K Timelapse, 4K 120fps Bullet Time, Re-framing App
Photo Modes
Powerpano, & Standard
HDR, Burst, Standard, Interval & Night Shot.
Battery
60 Minutes of Video
70 Minutes of Video
GoPro 360 vs Insta360 X3: Video Quality (360 Mode)
Basically, both the Insta360 X3 and the GoPro can record 360 videos at resolutions above 5K & 30fps. So the X3's larger sensors can be more colorful. It has a high tendency to create dynamic videos. This can capture more detail. For good lighting, it becomes much harder to notice the difference between the two cameras. For low light in many cases, the X3 can outperform the Max. In general, the X3 has an HDR video mode that automatically makes the video quality much smoother. This reduces overexposure and brings out details in the shadows – a feature largely unavailable in the GoPro.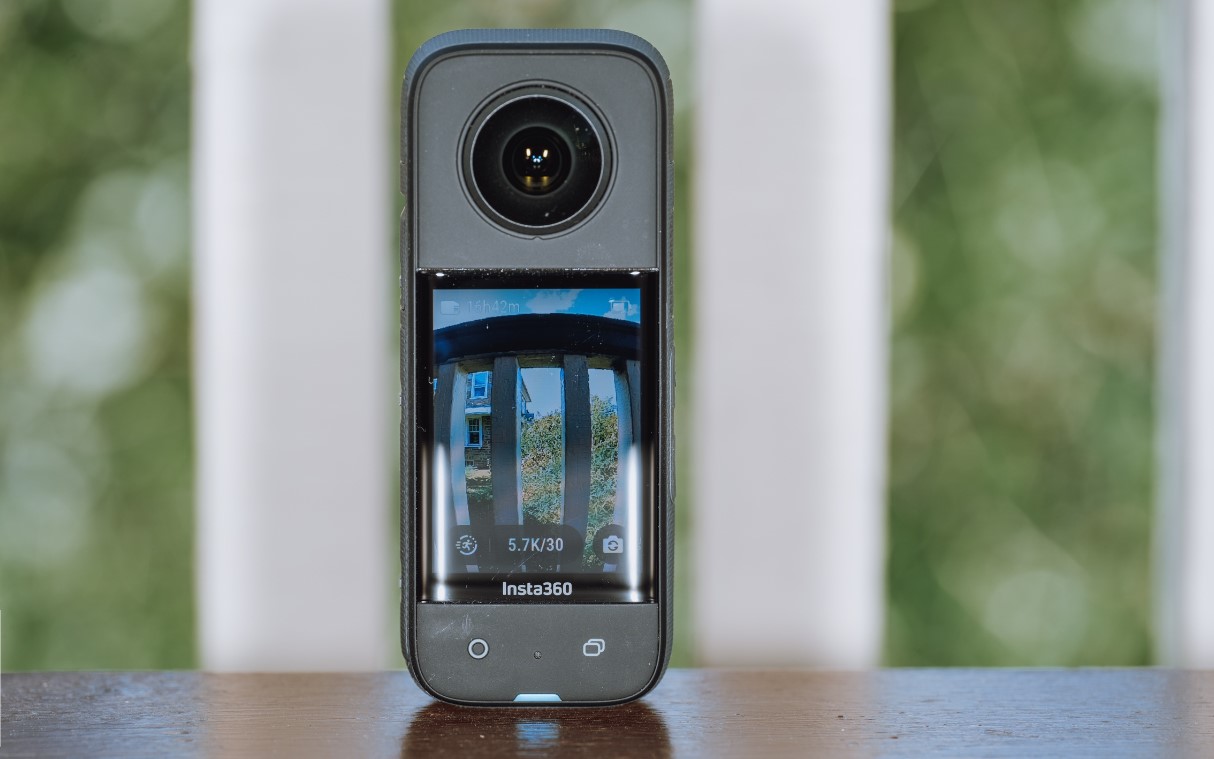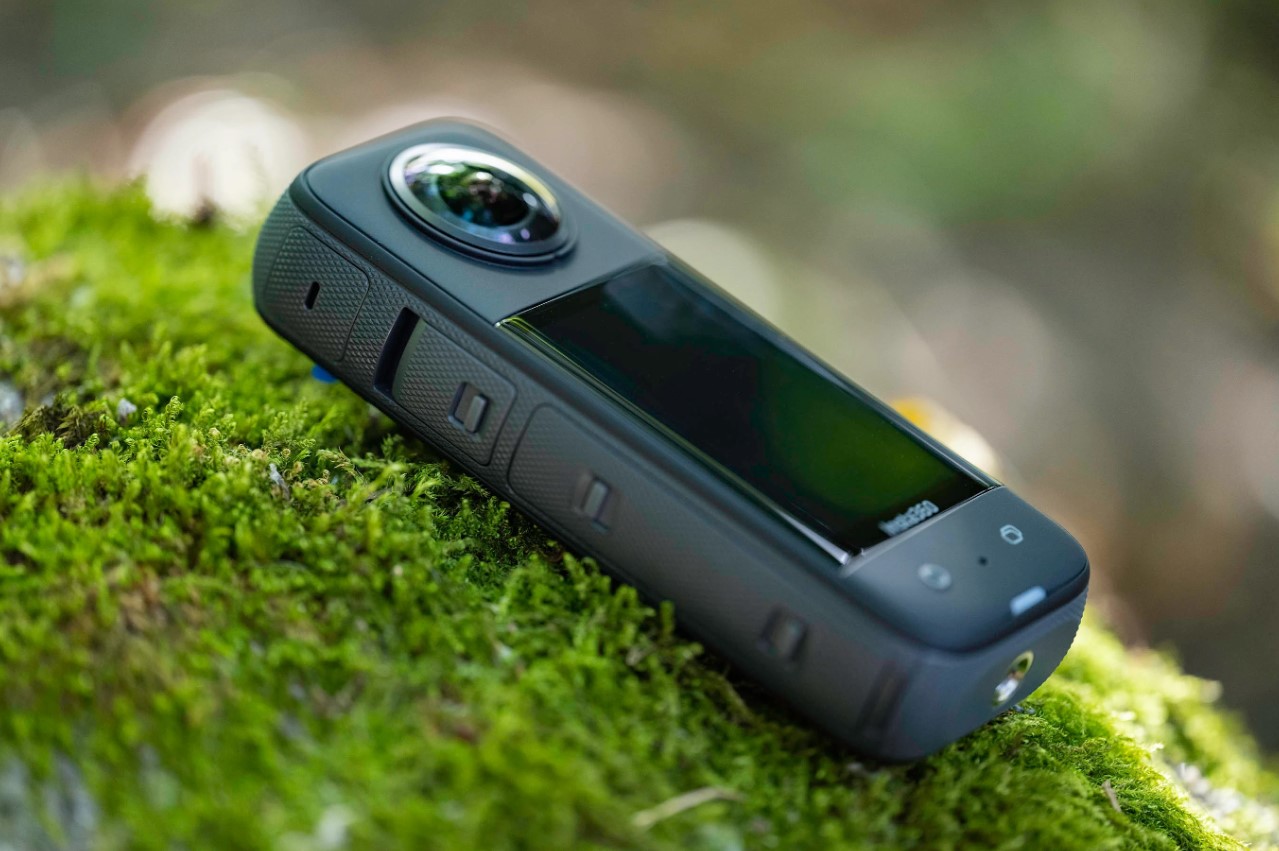 Insta360 X3 vs GoPro: Stability
One of the key features of 360 cameras like the Insta360 X3 and GoPro is the state-of-the-art strong stabilization capabilities. That makes it easy to capture smooth, steady video even in the midst of intense action. Both cameras use state-of-the-art stabilization software. GoPro basically calls their Hyper Smooth and Insta360 their Flow State.
Both cameras can basically work equally well in stabilizing moving videos. Both of which can provide excellent feedback for action camera enthusiasts. As discussed, both cameras feature Horizon Lock, which keeps the horizon level even when the camera is rotated in different directions.
Thanks for reading our post, we hope this guide helps you decide on the right camera. Which of the two cameras mentioned – GoPro 360 vs Insta360 X3 – might be a better option for you?