Camera
New (2023) GoPro Max vs Insta360 One X2 Review – What is the Difference?
We all want to have a good quality 360-action camera. Features of GoPro Max vs Insta360 One X2 – Two is the best 360 camera in the market. So here we will discuss which of the discussed of cameras is the best GoPro Max vs Insta360 One X2. We first tried using the two cameras side by side. So we can comprehensively discuss the advantages and disadvantages of these two action cameras.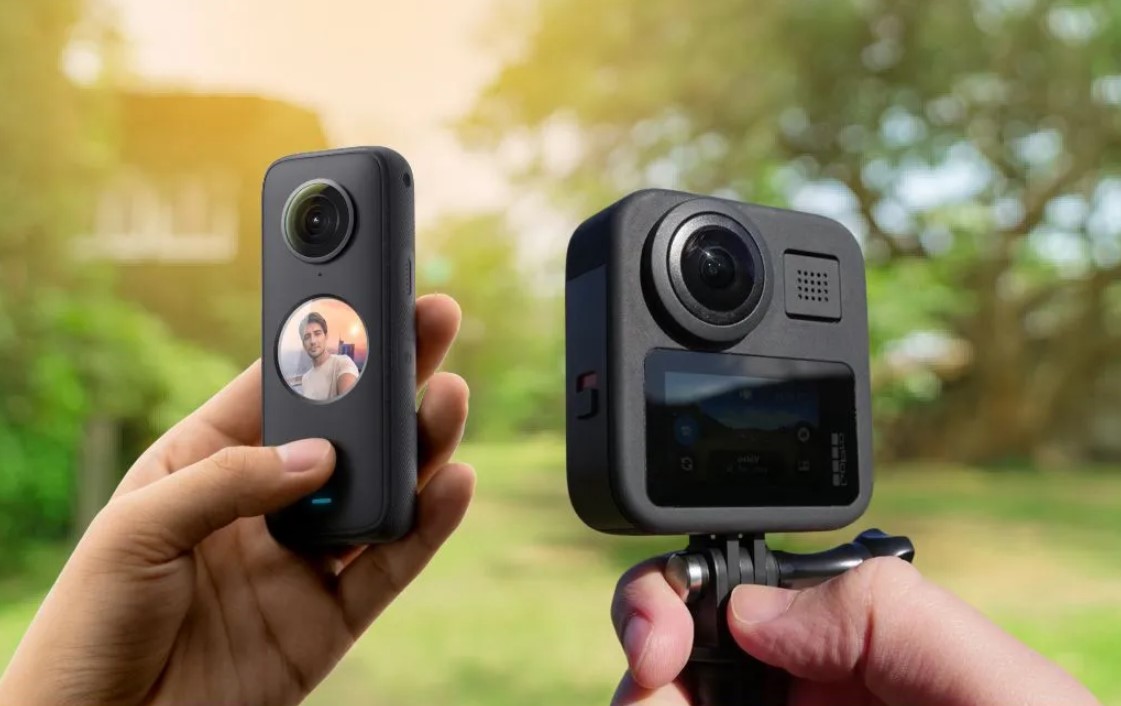 We know GoPro Max has been around for a few years now. Yet this camera's feature advancement was ahead of its release. Again, the Insta360 One X2 is a completely updated model that was first released to us in mid-2020. You can decide to get both cameras from now on. So let's discuss below which is the best action camera we can choose. read More – GoPro Hero 12
GoPro Max vs Insta360 One X2 2023: Specifications
Specs
Insta360 One X2
GoPro Max
Release Date
October 2020
October 2019
Dimensions
46 x 113 x 30 mm
64 x 69 x 24 mm
Weight
149 grams
154 grams
Stabilization
Flowstate
Hyper smooth 2.0
Video Resolution
360 Mode: 5.7K @ 30fps & 3K, @ 60fps

Steadycam Mode:1440p @ 30fps, &1080p @ 60fps

360 Mode: 5.6K @ 30fps, & 3K @ 60fps

Hero Mode:1440p @ 30fps, &1080p @ 60fps

Video Modes
TimeShift, Bullet Time, Standard, HDR, Timelapse, & Single Lens.
Timelapse, Standard, TimeWarp & Single Lens
Live Stream
Yes, 4K
Yes, 1080P
Audio
x3 Microphones
X6 Microphones / Ambisonic & Audio.
Photo Resolution
18.4 MP (11968×5984)
Single Lens – 18MP
18MP
Photo Modes
Interval, Night Shot, Pureshot, Standard, HDR, Burst, & Instant Pano.
Power Pano, Standard, & Interval.
Waterproof
Yes – 10 meters
Yes – 10 meters
Best Features
Active HDR, Invisible Selfie Stick, 8K Timelapse, 4K 120fps Bullet Time, Re-framing App
Voice Control, Built-In Mount, Invisible Selfie Stick
Photo Modes
HDR, Burst, Standard, Interval & Night Shot.
Powerpano, & Standard
Battery
1630 mAh
1600 mAh
GoPro Max vs Insta360 One X2: Review
Insta360 One X2: October 2020 – It's a long way off, with the release of the Insta360 ONE X2 – the follow-up to the popular One X. It offers one of the most attractive rugged designs, advanced colors, and bumped-up processing power. When comparing horizon leveling, stabilization on the ONE X2 is much better than any Insta360 camera. Notable among them – Insta360 ONE X2 is very similar to GoPro Max in terms of parameters (and may even exceed). This makes it one of the best 360 cameras around.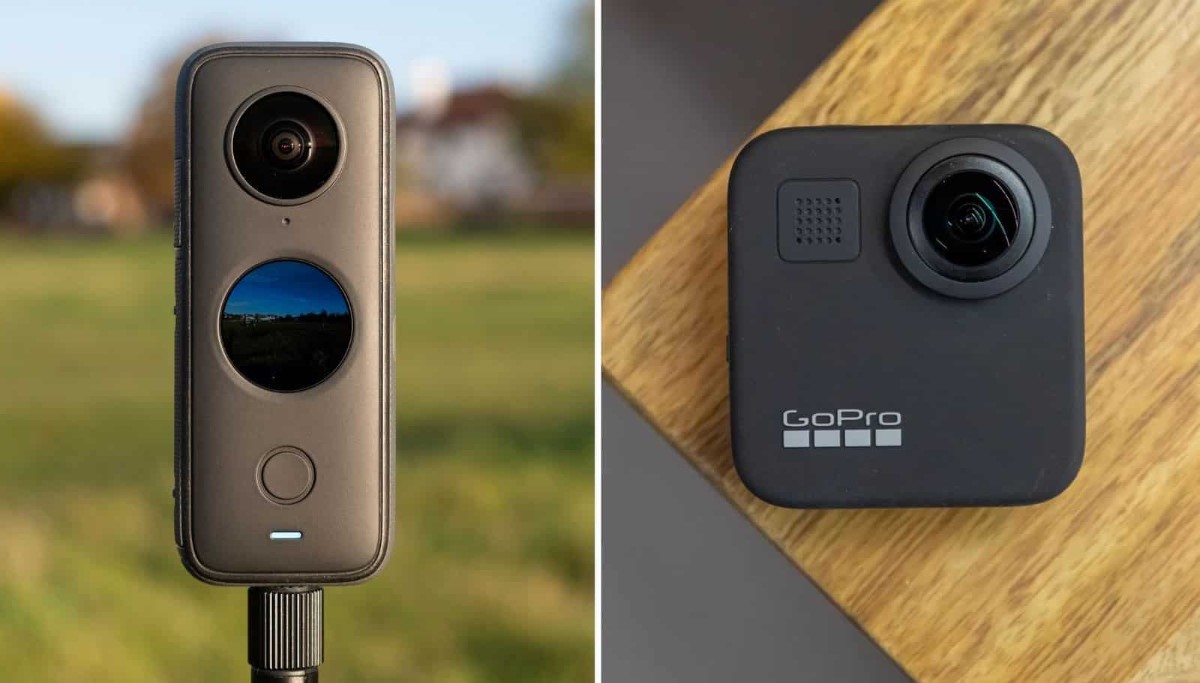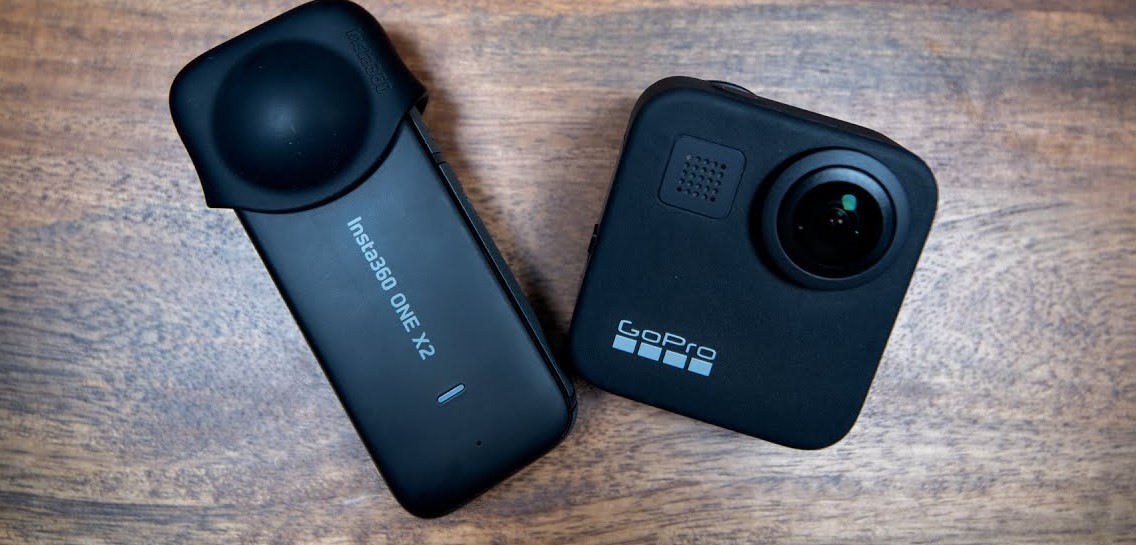 GoPro360 Max: The GoPro Max is a 360-action camera that can record standard full-action camera video in "Hero Mode". This camera offers hyper-smooth stabilization and an advanced horizon lock function. It can basically act as a substitute camera for capturing action shots. However, the limited photo mode can offer its usual photo capabilities with 18MP and 360 photos.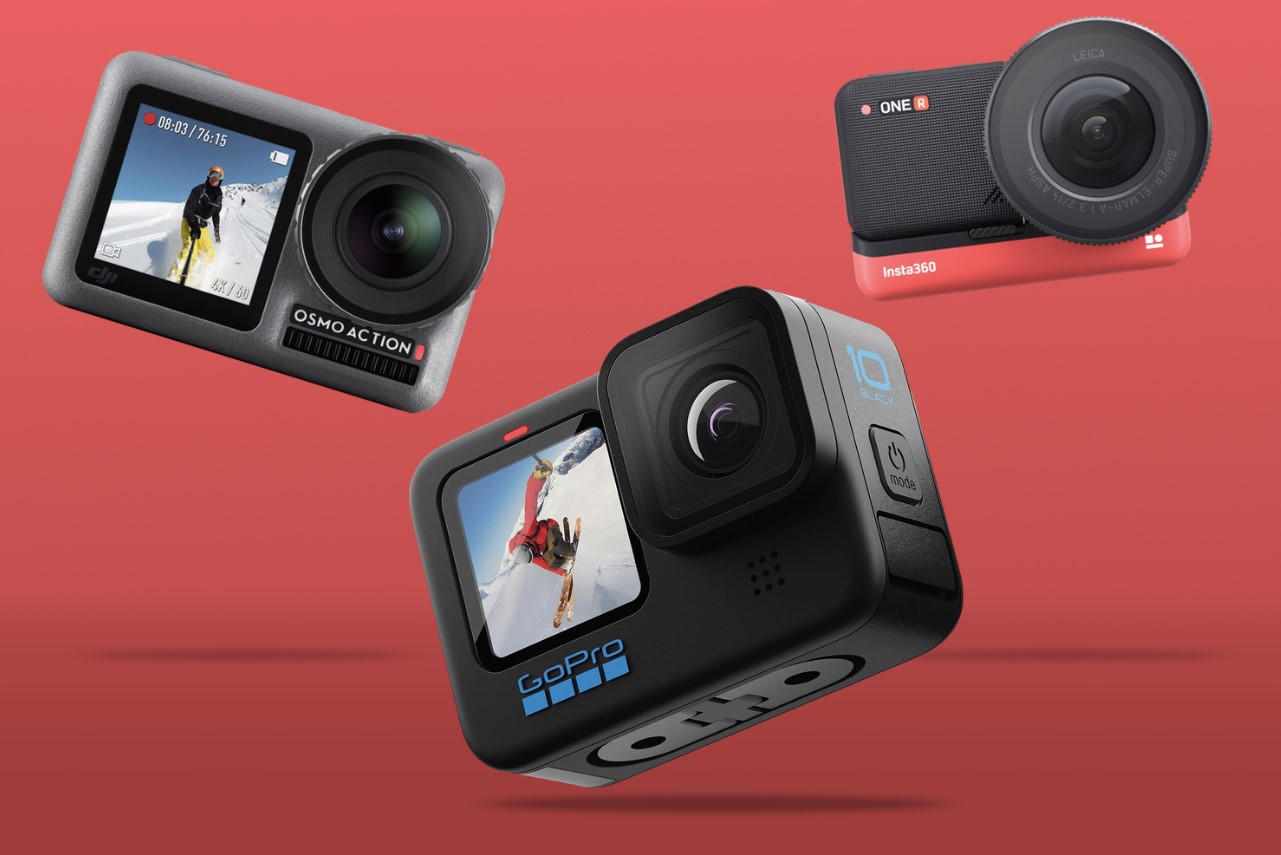 The Gropro Max app is a sophisticated video output management tool. This is one of the best vlogs to create, but it hasn't been updated much since its release. All things considered, the GoPro Max could be a great choice for those looking to pick up an action camera with 360 capabilities. But compared to Insta360 One X2 it may be inferior in terms of high image quality and super updated software.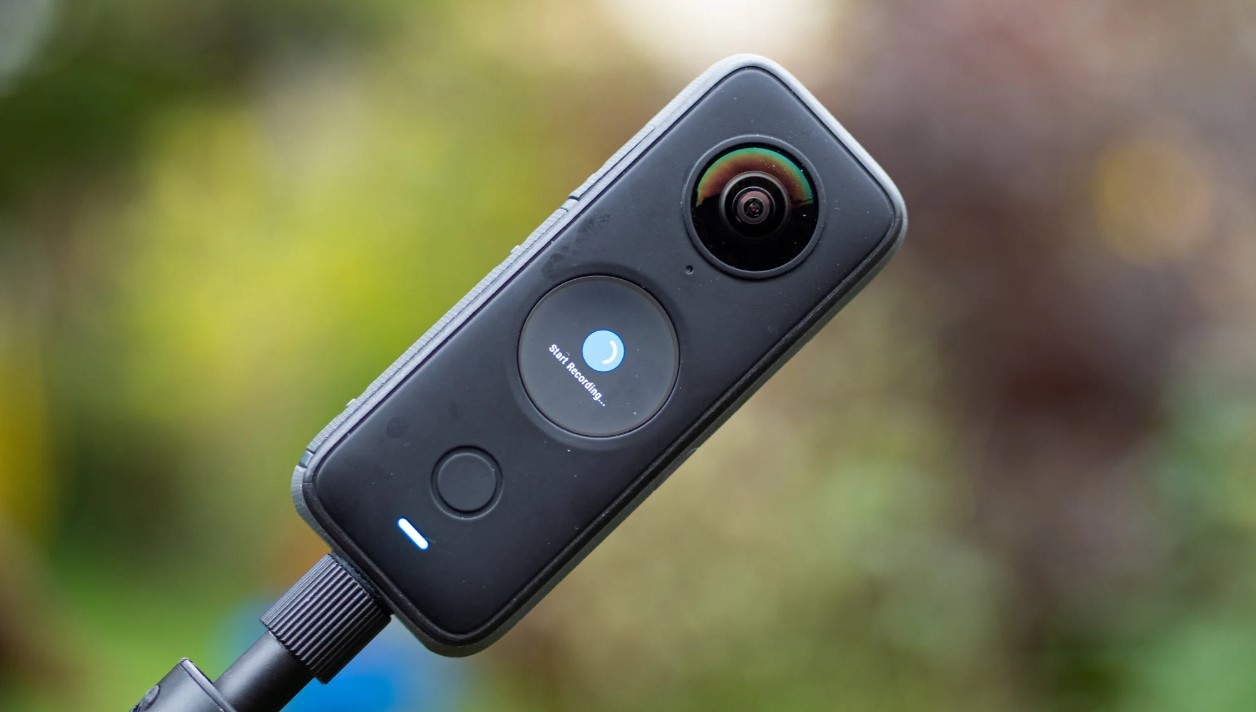 GoPro Max vs Insta360 One X2: Design
Both cameras are designed to withstand rugged 360 actions and even the toughest conditions. Although a camera looks a little different and different from each other. GoPro Max 360 offers a large touchscreen display & a square-shaped camera with two modern lenses On the other hand. The Insta360 One X2 is shaped like a candy bar. It has two lenses spread over it and a very good quality round touch screen in the center. The Max's screen size is actually slightly larger than the One X2, which makes it easier to use.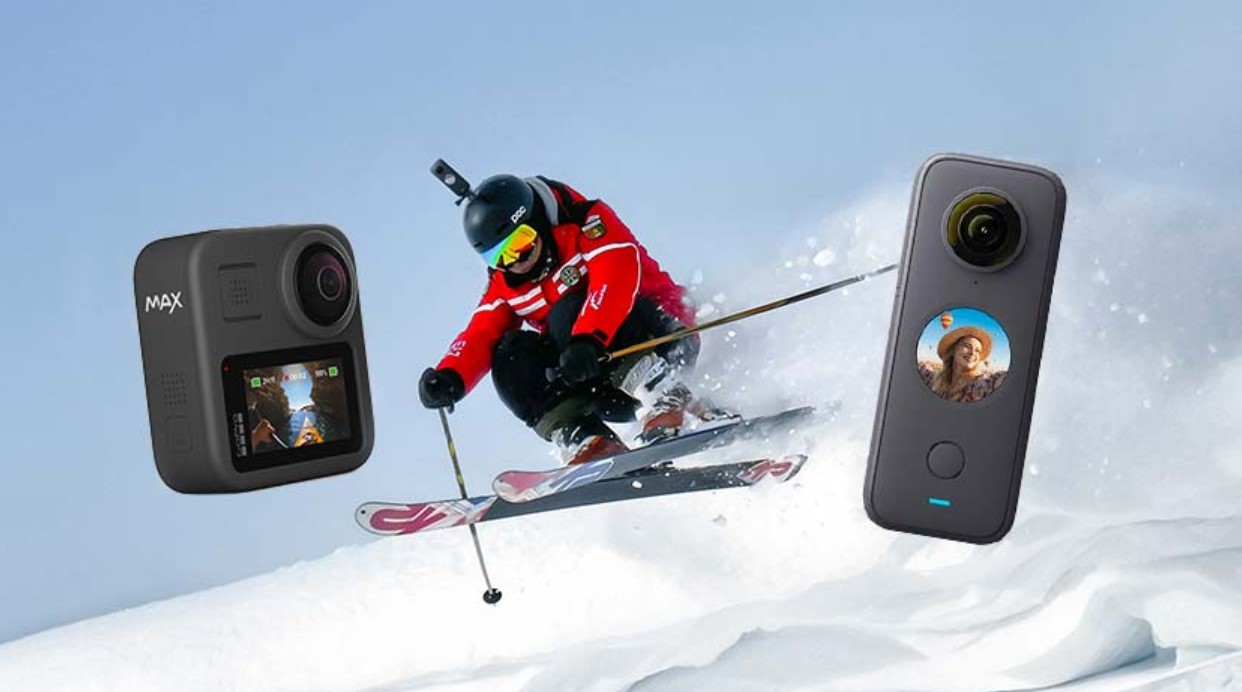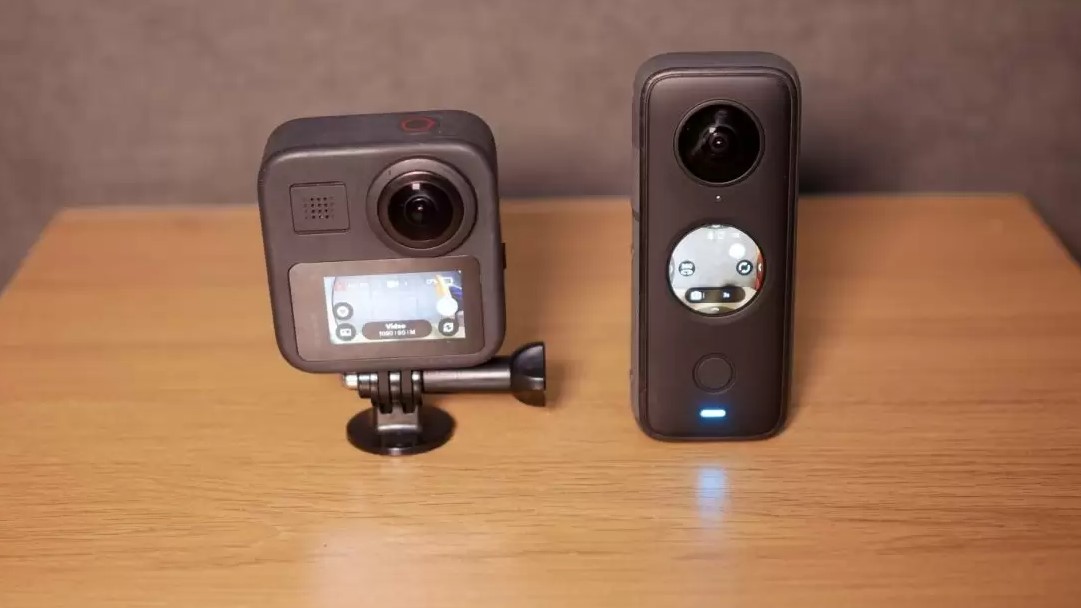 Both cameras are designed primarily for use underwater (up to 10m). As for the camera's two mounting designs, the One X2 has a standard 1/4-inch mount. Typically the Max features GoPro's trademark mount design, making it compatible with numerous accessories.
Insta360 One X2 & GoPro Max: Video Quality
As you may or may not have seen in our table, the video specifications of the One X2 and Max are very similar. Both cameras can record video at 5.7K/5.6K 360 resolution at 30fps and 3K at 60fps. When you want to reframe videos, you can get 1080p video on both cameras. If opting for non-360 mode, both cameras are capable of recording 1440p shots at 30fps and 1080p shots at 60fps. The fact is, two identical video spaces do not necessarily translate to identical video quality.
Thanks for reading our post so far. We hope this guide will definitely help you decide on the right camera. This of the two mentioned cameras – GoPro Max vs Insta360 One X2 – might be a better option for you.