Xiaomi
New 2023 MIUI 14: Release Date, Update & Supported Devices
New 2023 MIUI 14: Release Date, Update & Supported Devices! Xiaomi appears to be working on the release of its new custom Android skin, MIUI 14. It is expected to be based on Android 13 and to be released sometime next year. The Chinese tech behemoth may also release an Android 12-based version of MIUI 14. Smartphones that have only been updated to Android 11 may not receive this skin. According to a recent report, a list of smartphones that may be eligible for the MIUI 14 update has been leaked. The list includes Xiaomi smartphones as well as those from its subsidiaries, Redmi and Poco.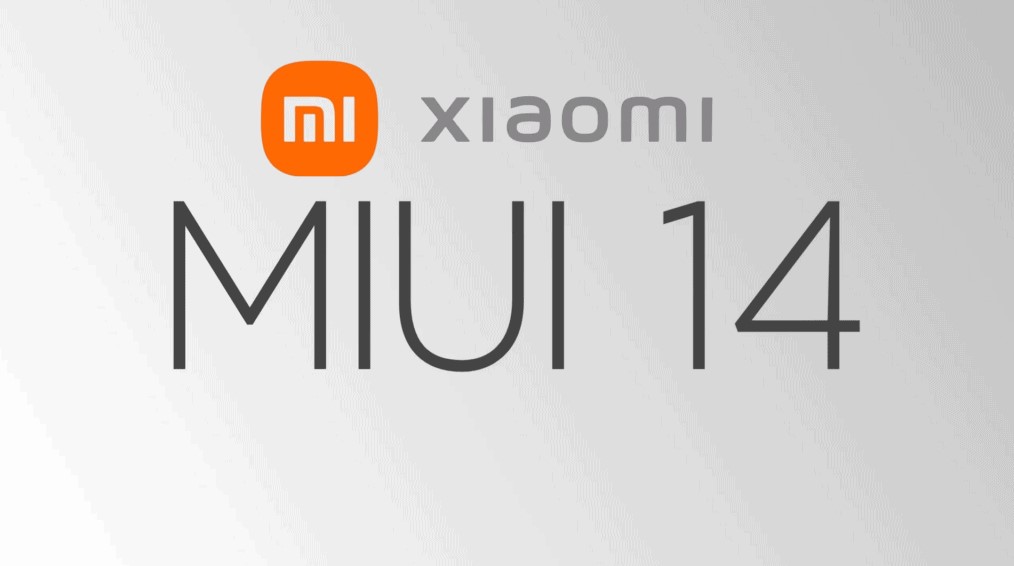 A new Xiaomi report has revealed a list of smartphones that may be compatible with the MIUI 14 update. The rumored Xiaomi 13 series is, unsurprisingly, at the top of the list. The alleged list also includes the Xiaomi 12 Pro and the upcoming Xioami 12 Ultra.
Several Redmi handsets, including the Redmi Note 11 series and the Redmi K50 lineup, are also rumored to be on the list. MIUI 14 may also be available for the low-cost Poco M4 Pro 4G and other Poco M series smartphones. The list also includes the Poco X4 GT and other Poco handsets.
The new MIUI 14 features are believed to be available for testing as MIUI 13 beta updates. These are said to include fluid animations and improved system apps. Notes, cameras, and other applications are said to have undergone design and functional changes. According to the report, MIUI 14 will most likely be released in the first quarter of 2023. Xiaomi is expected to begin rolling out this update to flagship handsets first. Other eligible smartphones may receive this skin by the second or third quarter of 2023.
MIUI 14: The New Language
MIUI 14 feature list began to emerge almost a year after MIUI 13 was released. While everyone was waiting for an MIUI 13.5 version to appear between MIUI 13 and MIUI 14, Xiaomi surprised everyone by revealing the MIUI 14 version.
Everyone anticipates a new design language in the MIUI 14 version. MIUI has been updating versions in the form of one version optimization and one version redesign for years. MIUI 12.5 and MIUI 13 were released as optimization versions following the MIUI 12 release. Now is the time to reshuffle the deck; MIUI 14 will be released soon with a new design language. MIUI 14 will now include new features that will be added to the MIUI 13 Beta version. The innovations were introduced in the 22.7.19 version, which was the first to detect MIUI 14 codes.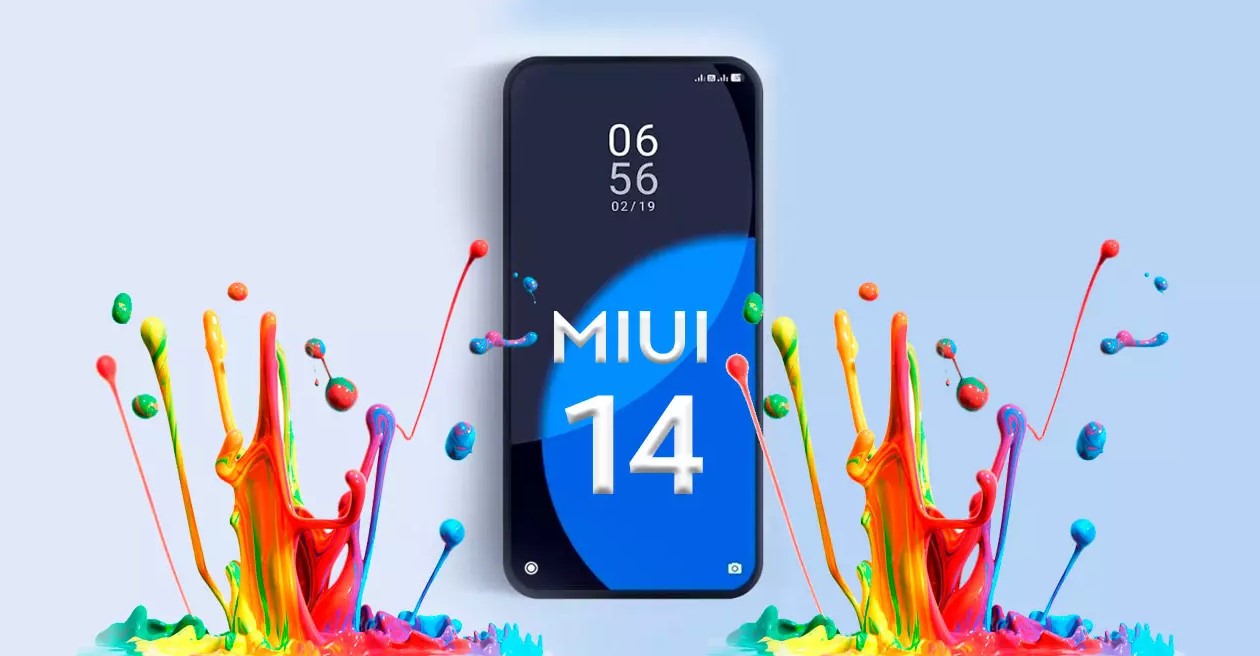 Suitable Xiaomi Smartphones for MIUI 14
Xiaomi 13 Pro
Xiaomi 13
Xiaomi 12
Xiaomi 12 Pro
Xiaomi 12X
Xiaomi 12 Ultra
Xiaomi 12S
Xiaomi 12S Pro
Xiaomi 12S Pro Dimensity Edition
Xiaomi 12 Lite
Xiaomi 12T
Xiaomi 12T Pro
Xiaomi 11T
Xiaomi 11T Pro
Xiaomi Mi 11 Lite 4G
Xiaomi Mi 11 Lite 5G
Xiaomi 11 Lite 5G NE
Xiaomi Mi 11 LE
Xiaomi Mi 11
Xiaomi Mi 11i
Xiaomi 11i
Xiaomi 11i Hypercharge
Xiaomi Mi 11 Ultra
Xiaomi Mi 11 Pro
Xiaomi Mi 11X
Xiaomi Mi 11X Pro
Xiaomi MIX 4
Xiaomi MIX FOLD
Xiaomi MIX FOLD 2
Xiaomi Civi
Xiaomi Civi 1S
Xiaomi Mi Note 10 Lite
Xiaomi Mi 10
Xiaomi Mi 10i 5G
Xiaomi Mi 10S
Xiaomi Mi 10 Pro
Xiaomi Mi 10 Lite
Xiaomi Mi 10 Lite Zoom
Xiaomi Mi 10 Ultra
Xiaomi Mi 10T
Xiaomi Mi 10T Pro
Xiaomi Mi 10T-Lite
Xiaomi Pad 5
Xiaomi Pad 5 Pro
Xiaomi Pad 5 Pro 5G
Redmi smartphones for MIUI 14
Redmi Note 11
Redmi Note 11 5G
Redmi Note 11 SE
Redmi Note 11 4G
Redmi Note 11T 5G
Redmi Note 11 Pro
Redmi Note 11 Pro+ 5G
Redmi Note 11S
Redmi Note 11S 5G
Redmi Note 11 Pro
Redmi Note 11 Pro 5G
Redmi Note 10 Pro
Redmi Note 10 Pro Max
Redmi Note 10
Redmi Note 10S
Redmi Note 10 Lite
Redmi Note 10 5G
Redmi Note 10T 5G
Redmi Note 10T Japan
Redmi Note 10 Pro 5G
Redmi Note 9 4G
Redmi Note 9 5G
Redmi Note 9T 5G
Redmi Note 9 Pro 5G
Redmi K50
Redmi K50 Pro
Redmi K50 Gaming
Redmi K50i
Redmi K50i Pro
Redmi K50S
Redmi K50S Pro
Redmi K40S
Redmi K40 Pro
Redmi K40 Pro+
Redmi K40
Redmi K40 Gaming
Redmi K30S Ultra
Redmi K30 Ultra
Redmi K30 4G
Redmi K30 Pro
Redmi Note 8 (2021)
Redmi 10C
Redmi 10A
Redmi 10 Power
Redmi 10
Redmi 10 5G
Redmi 10 Prime+ 5G
Redmi 10 (India)
Redmi 10 Prime
Redmi 10 Prime 2022
Redmi 10 2022
Redmi 9T
Redmi 9 Power
Redmi Note 11E
Redmi Note 11E Pro
Redmi Note 11T Pro
Redmi Note 11T Pro+

Suitable Poco smartphones for MIUI 14
Poco M2
Poco M2 Reloaded
Poco M3
Poco M4 Pro 4g
Poco M4 5g
Poco M5
Poco M5s
Poco X4 Pro 5g
Poco M2 Pro
Poco M4 Pro 5g
Poco M3 Pro 5g
Poco X3 Nfc
Poco X3
Poco X3 Pro
Poco X3 Gt
Poco X4 Gt
Poco F4
Poco F3
Poco F3 Gt
Poco C40
Poco C40+
MIUI 14 Release Date
Furthermore, the publication claims that devices running MIUI 13 on top of Android 11 will be ineligible for the MIUI 14 update. According to the current information, the latest iteration of the custom skin, the MIUI 14, could be released on August 16 to commemorate the custom skin's 12th anniversary. The software is already being tested on the upcoming Xiaomi 13 series devices codenamed "Nuwa" and "Fuxi," according to reports. We must wait for official confirmation on the matter.