Apple
Everything New with Apple CarPlay iOS 17 Beta
Apple announced iOS 17 at its WWDC 23 conference earlier this month. The software is still under testing. iOS 17 promises improvements with many new features. There's great software, CarPlay, and several new features we're going to get. We are going to discuss this here. Stay tuned for more details.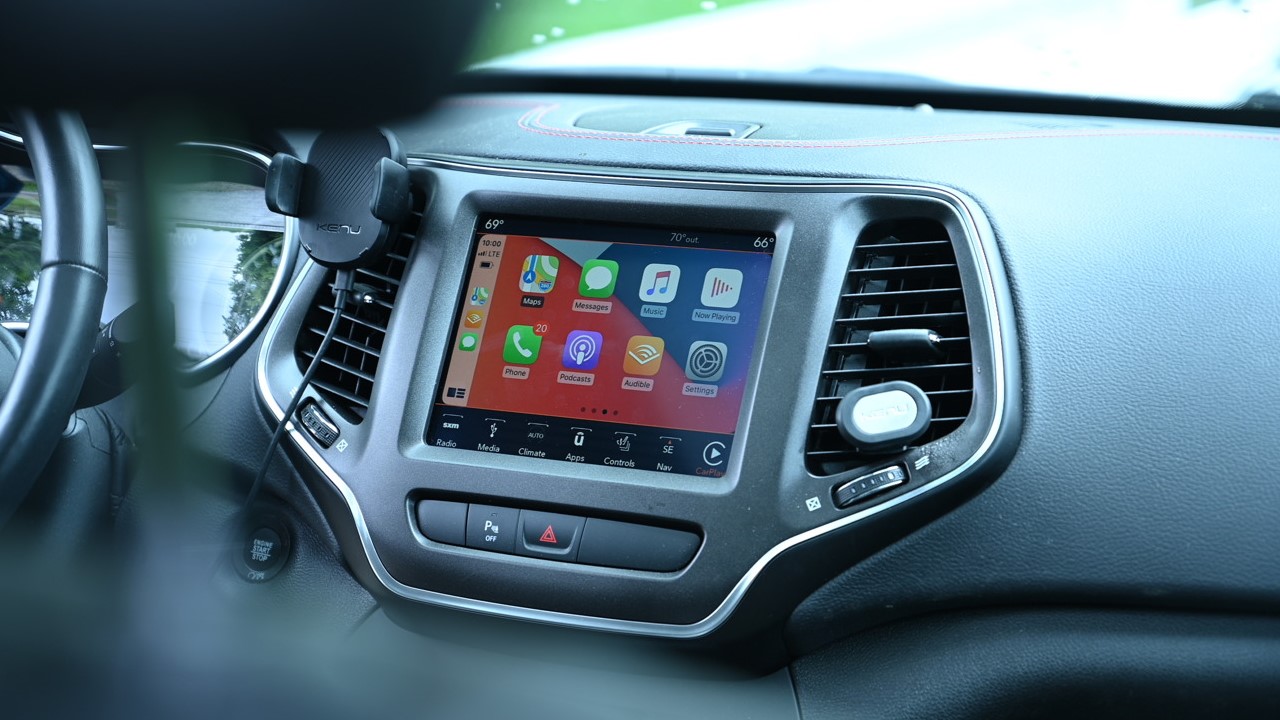 What is CarPlay?
CarPlay is a software released by Apple in 2014. It acts as a medium to communicate with your vehicle. You can install CarPlay on a display connected to your car's dashboard. Several car manufacturers support CarPlay on more than eight hundred of their models.
New Features in CarPlay with iOS 17 Beta:
Apple has updated CarPlay with several new features in iOS 17 as a result it will enhance the CarPlay user experience Now let's take a look at the new features.
1) SharePlay in the Apple Music App:
Listening to music is an integral part of car journey. Apple Music's SharePlay allows adding songs to playlists. To use SharePlay, the iPhone connected to the car must have an Apple Music subscription. A QR code will be generated for others to scan. To do this locate the new SharePlay icon in the top right corner of the Apple Music app. By scanning the QR code, they can add songs to the ongoing playlist.
2) Offline Maps with Apple Maps:
Apple is finally going to bring the ability to save maps offline in Apple Maps for CarPlay. Offline maps will allow to access maps of saved places this will be especially useful when planning trips to different places.
3) A useful feature for EV Owners:
Apple CarPlay has made it even better for electric car drivers to see compatible charging stations Real-time charging availability can also be checked with Apple Maps via CarPlay.
4) Messages App:
Apple has also brought new changes to the Messages app in CarPlay. Reply, review, and replay text messages are made much easier. Ensure minimum confusion while doing these tasks.
5) Other Minor Changes:
There are a bunch of new wallpapers. These vary based on system availability You can also wake up Siri by saying "Siri."
The next generation of CarPlay:
A notable feature of the next generation of CarPlay could be support for multiple screens. These screens will allow the integration of multiple information displays Speedometer, odometer, climate control and more can be on the CarPlay screen. It is expected to have touchscreen controls.
CarPlay iOS 17 Release Date:
Apple does not announce the official Release Date of CarPlay iOS 17 yet. It comes soon to the world market. The expected Launch Date is Late in 2023.
At the last, we try to give you information about CarPlay iOS 17. If you have any question or comment then asks us. We will answer shortly. Thanks a lot to all.