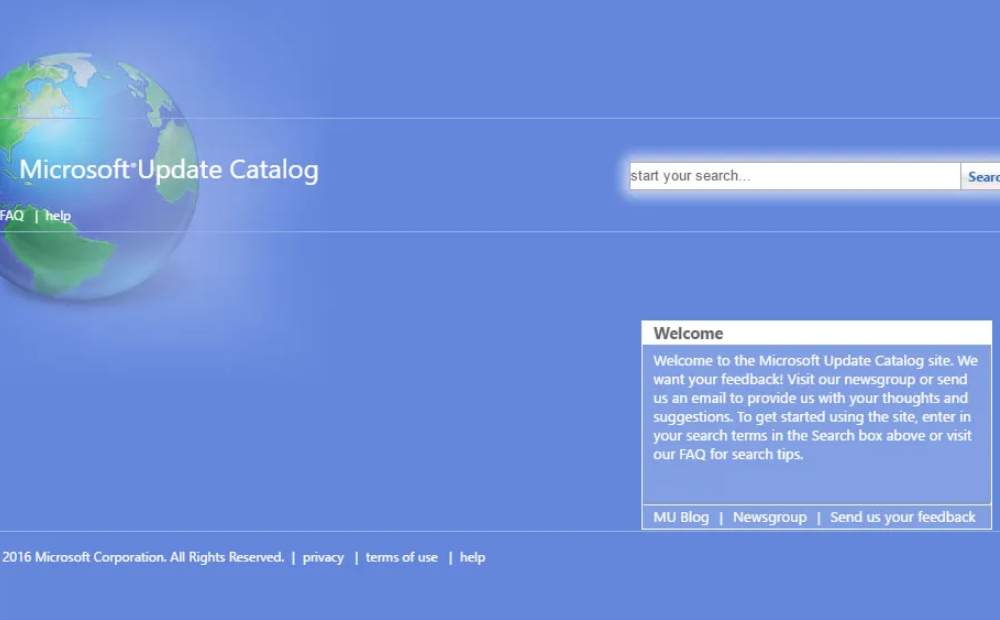 How to Use Microsoft Update Catalog For Windows 11? Windows Updates are now easier to obtain directly from Microsoft, and downloads are also more secure. Microsoft Update Catalog is a Microsoft service that lists software updates that can be distributed over a corporate network. Microsoft can serve as a one-stop shop for Microsoft software updates, drivers, and hotfixes.
Soft releases Important, Recommended, Optional, and Hotfix updates on a regular basis, which include device drivers, updated system files, service packs, and new Windows features. Microsoft designed specifically for corporate and enterprise environments, provides access to these updates as well as hotfixes.
Updates for Windows 11/10 can be downloaded and saved.
You can use this website to download and save Windows Updates or updates for other Microsoft software.
Browse to the Microsoft site.
Look for updates in the Windows Update Catalog. Enter your search terms in the Search box. A full-text search can be performed using a keyword, KB article, MSRC bulletin, driver manufacturer, driver model, driver version, product, and classification. Choose the appropriate Windows version. If you want to narrow your search, use Search or Advanced Search. A list will be shown. Choose the updates you want to download. To add each selection to the download basket, click Add.
Download the updates. To download files from this site, you may be asked to install an Active-X download control.
To install the downloaded updates, double-click on them.
Administrators can deploy updates to multiple computers by downloading them from the Microsoft Download Center or the Windows Update Catalog.
You can import updates directly into Windows Server Update Services (WSUS) 3.0, System Center Essentials (SCE), or System Center Configuration Manager (SCCM) if you are using these applications. Security updates, critical updates, service packs, update rollups, definition updates, and critical drivers can all be set to automatically synchronize with your server. You can still use Microsoft Update Catalog to import these updates into your application; however, depending on how you configure WSUS, SCE, and SCCM, you may not need to import the updates.
Microsoft recommends that home users use Windows Update to keep their Windows up to date, or the Microsoft Download Center to download individual updates. However, anyone can use this site to download Windows Updates to their computer because it makes things much easier.
What you should know
Microsoft Update Catalog download links now use HTTPS rather than HTTP.
The Microsoft Update Catalog allows users to download Windows updates.
HTTPS downloads are more secure than HTTP downloads.
For downloads, the Microsoft Update Catalog now employs the hypertext transfer protocol secure (HTTPS) protocol. Until recently, when downloading files, the site only used HTTP. HTTPS, as the name implies, is more secure than HTTP, thanks to encryption that safeguards sensitive data. The change should enable the download of Windows updates, new drivers, and hotfixes for more secure PCs.
Microsoft Update Catalog:
IT administrators and power users can use the Microsoft Update Catalog to get the most recent updates, drivers, and fixes straight from Microsoft. Administrators can use the site to obtain updates for their corporate network.
Some Windows users prefer to use Microsoft because it allows them to receive updates directly from Microsoft as soon as they become available. For example, when an optional cumulative update bringing systems to Build 22000.953 became available, we suggested using Microsoft as one method of receiving the build.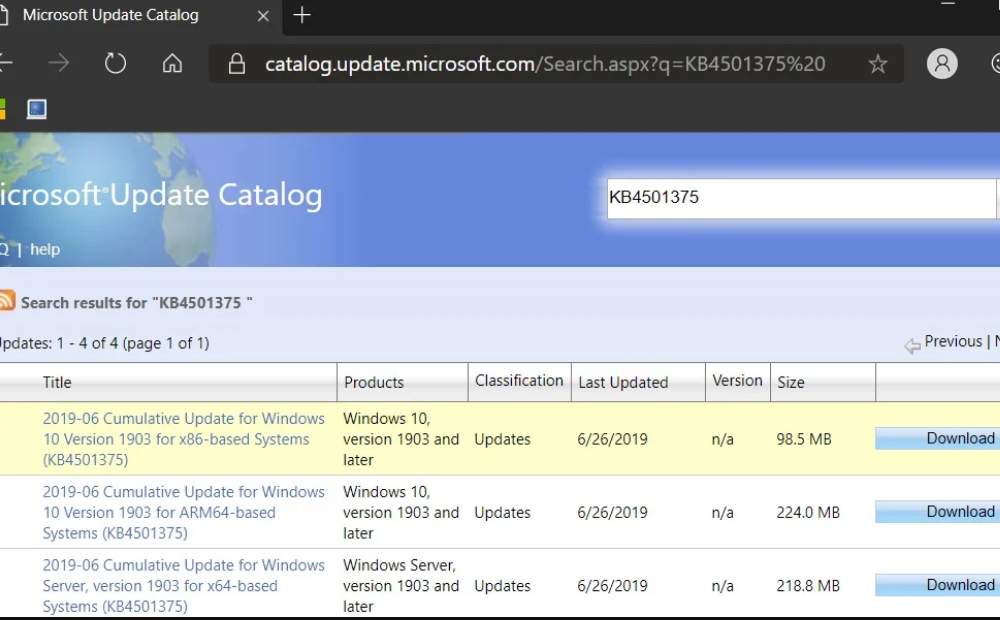 While Windows 11 allows you to search for optional updates in the Settings app, some people prefer to get updates as separate files. Dr. Windows noticed the change and speculated that it's unclear why Microsoft waited so long to switch to HTTPS for downloads. It's possible that the company chose the older protocol to ensure compatibility with legacy systems.
Because many browsers block HTTP downloads, people had to use the Save function to get updates from Microsoft. That is no longer the case because the site now supports HTTPS downloads, which are supported by all browsers.