Technology
Dell XPS 13 2-in-1 (2023): Price, Review, Unboxing & Touch Display
Dell's XPS line of laptops is one of the most popular on the market, and for good reason: they're among the best laptops available today. The Dell XPS 13 is arguably the most popular of the bunch, and it is typically available in both clamshell and convertible 2-in-1 configurations. However, Dell is shaking things up for 2023, and the latest XPS 13 2-in-1 is not a convertible but rather a tablet with a detachable keyboard – a competitor to the Surface Pro 8 if you will.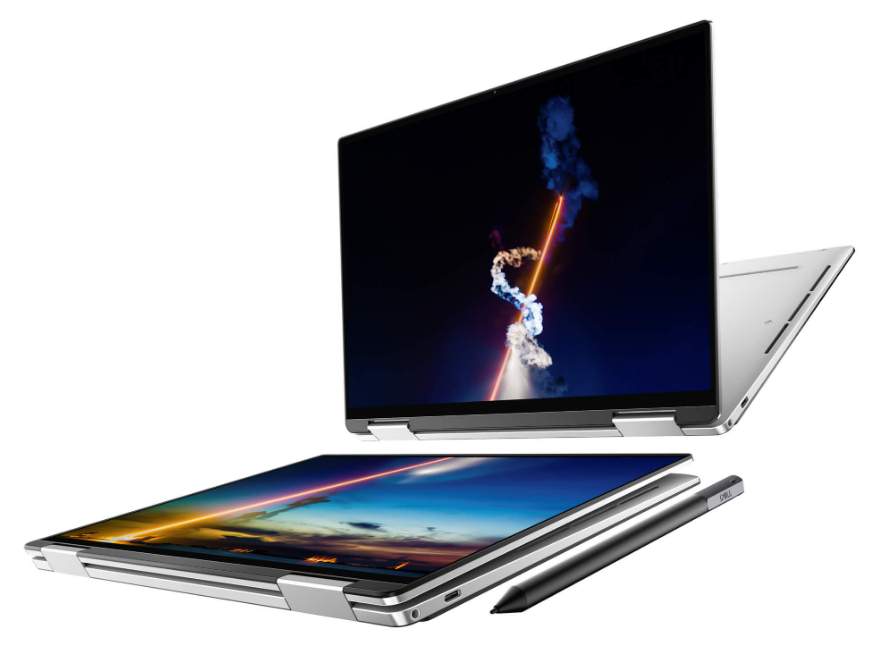 It's a significant departure for the XPS lineup, as it's the first-ever XPS-branded tablet. However, this new form factor brings with it a slew of other changes, such as the display, internals, and so on. With the 2023 version of the XPS 13 2-in-1, there's a lot to unpack, so let's get started. We've compiled everything you need to know about this new Windows tablet, which has the potential to be one of the best Windows tablets available.
Dell XPS 13 2-in-1 Highlight
Dell has unveiled the new XPS 13 (9315) and XPS 13 2-in-1 (9315) premium laptop and folio PC models. The new XPS 13 has a 1.8x smaller motherboard than last year's model, making it the most compact XPS 13 yet. Both laptops are powered by Intel 12th Generation U-series processors, with the 2-in-1 offering optional 5G connectivity.
The new XPS 13 is now available and starts at $999, while the XPS 13 2-in-1 will be available later this summer at an undetermined price. While all eyes were on the radical XPS 13 Plus (and its hefty price tag). Dell had a few more laptops in the works for those looking for a more conservative yet modern design that was also more affordable.
Dell XPS 13 2-in-1 Release Date
The Dell XPS 13 2-in-1 (2023) was announced alongside the regular XPS 13 on June 9th. But it is not yet available. Dell says it will be available this summer, but no specific date has been announced. Because of supply constraints affecting much of the tech world right now, products tend to launch gradually, and many have arrived later than expected. This long wait should ensure that the laptop boots up on time and that all configurations are available right away.
Dell XPS 13 2-in-1 2023 Price
Dell has yet to announce pricing for the new Dell XPS 13 2-in-1. The 2023 model is officially priced at $1,099.99 but given the significant changes to the hardware. It's reasonable to expect things to be different this time around. We'll have to wait for Dell to reveal more specifics as the launch date approaches.

What is different about the Dell XPS 13 (2023)?
As you might expect, the Dell XPS 13 2023 model differs significantly from the previous iteration. Of course, the specifications have changed, but so have some design elements. Here are the most significant changes this year.
As previously stated, the Dell XPS 13 2-in-1 is no longer a convertible in the traditional sense, where the laptop is rotated on a 360-degree hinge to be used as a tablet. Instead, it's now a full-fledged tablet with an attachable and detachable keyboard. The keyboard is part of the XPS Folio cover, which is sold separately and also serves as a kickstand and keeps the device safe.
This new design comes with some trade-offs, the most notable of which is the removal of the headphone jack. Dell appears to be committed to removing the headphone jack from its smaller XPS laptops. The XPS 13 Plus, 2-in-1, and standard XPS 13 do not have it.
5G Compatibility
The XPS 13 2-in-1 is not only the first tablet in the Dell XPS family, but it is also the first device in the family to support 5G cellular networks. That means you'll be able to access the internet from almost anywhere without relying on Wi-Fi. This modification makes sense given the new XPS 13 2-in-1 design's emphasis on portability. The Intel 5000 5G modem powers 5G support, which is only available in the Slate color option. If you choose the Sky color scheme, you will only have Wi-Fi support.
Dell XPS 13 2-in-1 Display
For a long time, the Dell XPS lineup has used a 16:10 aspect ratio for its display. This is becoming more common for clamshell and convertible laptops. However, by adopting a tablet design, Dell has also adopted a 3:2 aspect ratio, which is typically found on Microsoft's Surface devices. In fact, the XPS 13 2-in-1's display is very similar to that of the Surface Pro X.
It has a 13-inch display and a "3K" resolution, which translates to 2880 x 1920. The display also has up to 500 nits of brightness and a 1800:1 contrast ratio, which should provide a good viewing experience.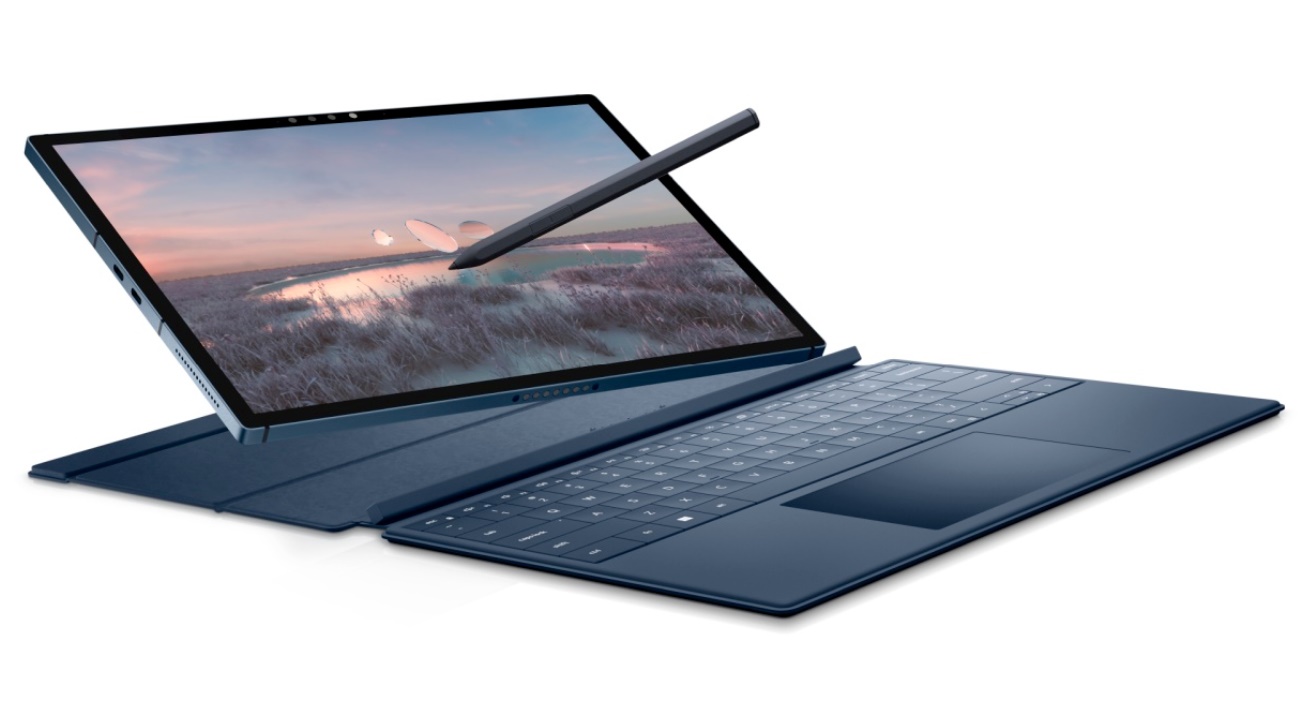 The Dell XPS 13 2-in-1 is full of Dell firsts, including the cameras, which now have two. To begin, the primary webcam for video calls and meetings has been upgraded to a 5MP sensor capable of 1080p video making it the only laptop in the XPS lineup with a 1080p webcam. Dell has also separated the IR sensor from the main RGB sensor. So you should be able to see better during calls and meetings.
Because it's a tablet, the XPS 13 2-in-1 now has a rear-facing camera, allowing it to record videos in a pinch. This camera is even better, with an 11MP sensor that can record 4K video. That's one of the maximum resolutions we've seen on a laptop camera, so it should look good.
12th-Generation Intel Processors
The most anticipated upgrade is that the laptop now has the most recent Intel processors. This means we're looking at 12th-generation processors with a hybrid architecture that combines performance (P) and efficiency (E) cores. This results in a significantly higher overall core count, in this case, up to 10 cores and 12 threads. It may also imply increased battery efficiency, based on how the core is used.
However, this is not a simple upgrade. Previous XPS 13 2-in-1 models, like most other laptops, used Intel's U-series processors with a 15W TDP. This year, however, Dell has chosen to scale back and use Intel's 9W processors instead. These processors consume less power, which should result in slightly longer battery life but also in lower performance. It can make a significant difference in some way. Especially when considering the clock speed of the integrated Iris Xe graphics. This is most likely a necessary sacrifice to obtain this smaller size.