Tesla
Tesla FSD V12 (2024) – The Latest Updates & Release Date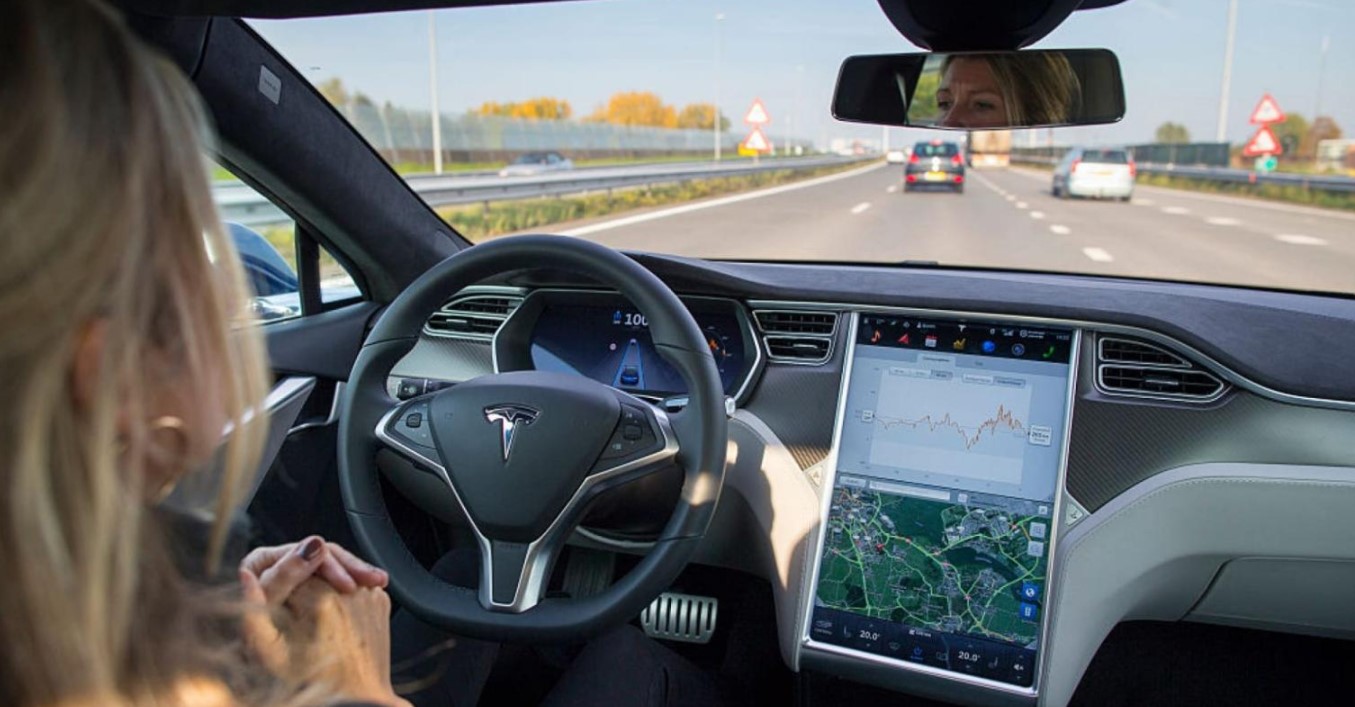 Tesla FSD V12 (2024) – The Latest Updates & Release Date is going to be Tesla's amazing innovation in artificial intelligence. Everyone agrees that Elon Musk's visionary ambitions set him apart in the tech industry. A video from Musk confirms how far Tesla's fully self-driving has come. The company is working on a neural network technology to drive cars on FSD V12. We will discuss the Tesla FSD V12 in detail in this article. Those interested in getting all the information keep reading the article carefully.
Key HighlightsTesla FSD V12 2924:
Self-parking: Tesla FSD V12 software makes it easier to park the car near the driveway.
There is no dependence on maps: it can find its way to a location by means of coordinates. Does not depend on maps.
End-to-end AI: Nothing is hardcoded into the FSD V12. It is an end-to-end AI system, instead of information such as wait times, traffic lights, or how to change lanes, video data is given and it makes decisions. works
No Internet: The Tesla V12 does not need an Internet connection to function while driving on the road.
Weather and special cases training: More data training is required for different weather or special cases like rain in adverse weather.
Tesla FSD V12 Vision 2024:
Elon Musk envisions a world in which Tesla's FSD V12 technology enables cars to drive more safely and efficiently than human drivers. It will also significantly reduce road accidents and provide a smooth travel experience. Musk's main goal is to create a future where transportation is sustainable, safe, and autonomous. The Tesla Full Self-Driving V12 includes an extensive set of technologies. These include automated parking and automated motorway driving.
Car park with FSD V12:
The FSD V12 is expected to make parking even easier. According to Musk, the software will allow eight HW3 cameras to run at their maximum input of 36 frames per second. It can be processed faster with pure AI calculations. He also said that the software should be able to process a theoretical maximum of around 50 frames per second, but the FSD V12 software may need 24FPS to function properly in road conditions.
Tesla FSD V12 Integration into the Robotics Network:
FSD V12 continues to participate in Tesla's early access program. Tesla intends to expand this to a larger audience in the future. Tesla's Complete Self-Driving Suite Version 12 – This is a significant step forward in autonomous driving technology. It represents a significant breakthrough that marks the frontier of innovation in the automotive industry.
Let those eagerly awaiting the arrival of the FSD v12 version know that Tesla is at the forefront of the autonomous driving revolution. Musk's long-term plans include integrating Tesla vehicles into a robotics network. The network aims to develop a ride-sharing service to demonstrate how cars can be driven autonomously.
2024 Tesla FSD V12 Regulatory Hurdles:
After using the Tesla FSD V12 software the Tesla car behaved like a confident driver, not endangering anyone but technically breaking the rules of the road. Let's see if there are still some regulatory obstacles in this.
Traveling during yellow traffic lights or turning through certain intersections.
Perceived duration of vehicle stationary at specific intersections with stop signs.
Adjusting vehicle speed when traveling through certain variable speed zones.
Musk assures these flaws can be fixed with more training and data collection. We learned that Tesla announced to invest $4 billion over the next two years in computing training. We hope that the Tesla Company will continue to make every effort to perfect this groundbreaking Tesla FSD technology.
Real-World Challenge Tesla FSD V12 2024:
Tesla has already released numerous videos demonstrating the car in real-world driving. The car is still learning what to do in real situations. But the car was noticeably unable to come to a full stop. But Musk explained the challenge by saying that less than 0.5% of drivers come to a complete stop at stop signs. Tesla's AI system Tesla FSD v12 is being trained to operate in real-world scenarios. So we can expect that in the future Tesla FSD v12 software will give us a dreamy FSD Tesla car to meet the global challenges.
Tesla FSD V12 Release Date 2024:
The limit of interest of Tesla lovers about the release date of the Tesla FSD V12 invented by the Tesla Company is extreme. But nothing is officially known about the release date of this latest software. According to rumors from some reliable sources and websites, we can assume that the Tesla FSD V12 could be available in the global market by 2024.
Lastly, we try to give you updated information about the Tesla FSD V12 2024. Thank you all for staying with our website so far. Please send your valuable feedback and questions in our comment box.