Laptop
2023 Asus Zenbook 17 Fold OLED UX9702 is a 17.3-Inch Folding Laptop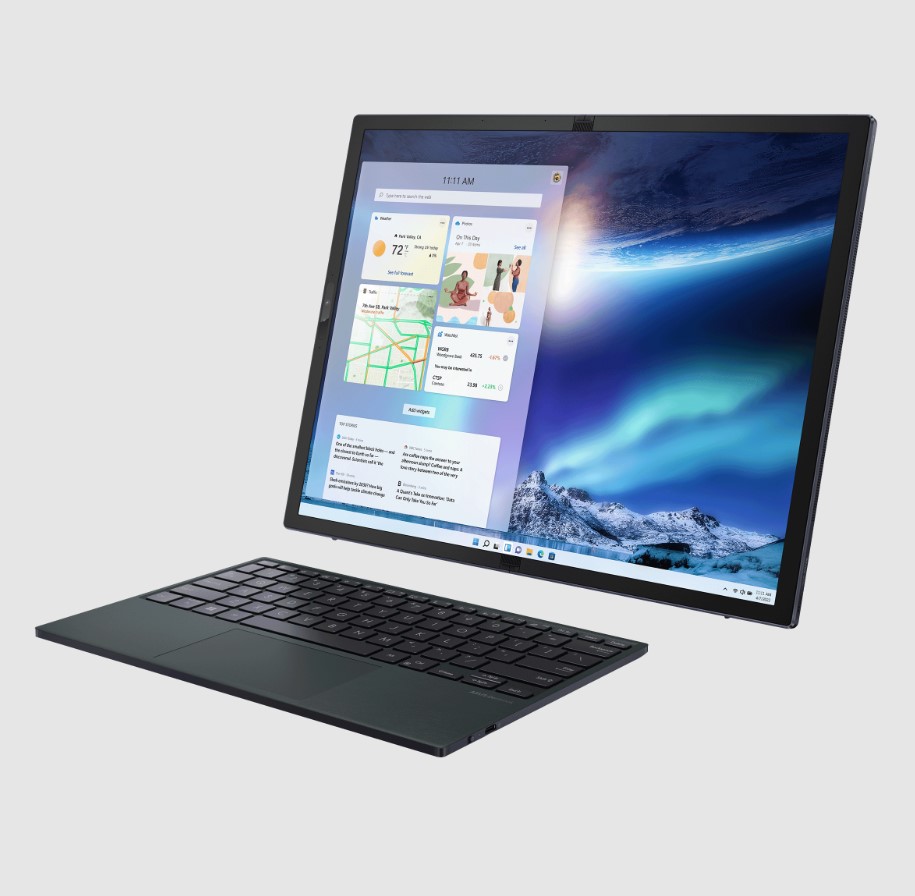 The 2023 Asus Zenbook 17 Fold OLED is a 17.3-Inch Folding Laptop…At IFA, Asus unveiled the Zenbook 17 Fold OLED (UX9702), which it had previously hinted at CES at the start of the year. The Zenbook 17 Fold OLED is what, then? It is a hybrid gadget with a foldable 17.3-inch 2560 x 1920 px OLED display with a 4:3 aspect ratio and 500 nits of brightness (when completely expanded). When fully extended, it can serve as a monitor and stand on its own kickstand, making it a convenient workplace accessory when paired with a Bluetooth keyboard.
When unfolded, the Asus Zenbook 17 Fold OLED measures 17.3 inches, making it somewhat of a giant when placed on a table. The display measures a much more manageable 12.5 inches when combined with the keyboard attachment, which is magnetically fastened to the bottom half. When fully extended, the display has a resolution of 2560 x 1920, and although I didn't record the exact numbers, it isn't the sharpest when used outdoors.
Albeit at 17.3 inches it is a bit large. The Zenbook 17 Fold OLED is powered by an Intel i7-1250U processor and 16GB of LPDDR5 RAM, and it runs Windows 11. This hybrid architecture from Intel's 12th generation has two performance cores and eight efficiency cores. Intel's Iris Xe handles graphics.
2023 Asus Zenbook 17 Fold OLED is a 17.3-Inch Folding Laptop
A 1TB M.2 NVMePCIe 4.0 SSD is available; it is the newest and quickest storage available. The Zenbook 17 Fold OLED has two Thunderbolt 4 USB-C connectors, each of which supports charging up to 65W and display output. There is a 3.5mm audio jack as well.
A 75Whr 4-cell battery inside can power the device's screen for up to 9.5 hours. The Zenbook 17 Fold OLED weighs 1.5kg, which is significantly more than average for a 17.3-inch tablet. Here are the costs and choices. In the fourth quarter, the Asus Zenbook 17 Fold OLED will cost €3,999/$3,499 in Tech Black.
Its well-considered design makes it a comfortable laptop to operate. The weight of the Asus Zenbook 17 Fold OLED is 1.5 kg (3.3 lbs) when used without the keyboard and 1.8 kg (3.97 lbs) when it is. To put things in perspective, the recently unveiled Huawei MateBook Pro weighs 1.38kg, and that's without a ton of interesting folding technology. The magnesium alloy chassis of the Asus, which is quite typical for thin and light laptops, is what allows the device to be as light as it is.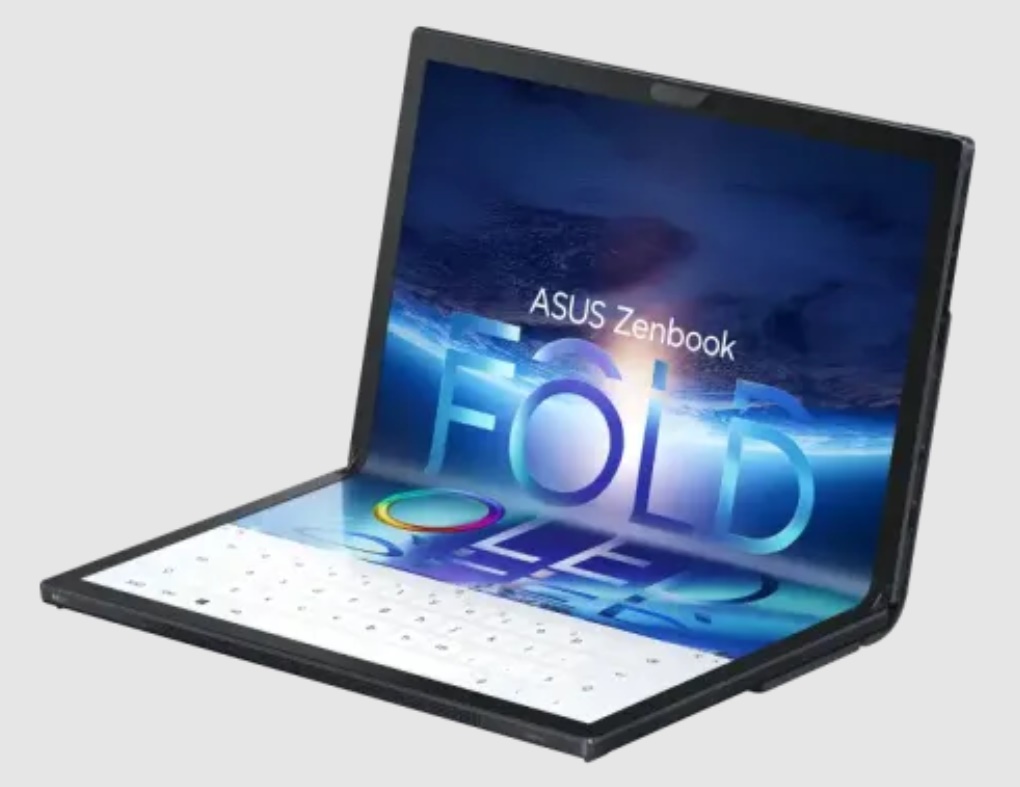 A leather cover extends around the hinge, and there is an outside glass panel well with an etched Asus monogram. In order to ensure maximum durability, Asus tested the hinge that allows the foldable design for 30,000 accessible cycles, which would be sufficient to last you five years if you open your laptop 15 times every day.
Zenbook 17 Fold OLED Storage
Other features include an Intel Core i7-1250U, quad speakers, two Thunderbolt 4 connections, a headphone jack (which its Lenovo cousin lacks), 16GB of RAM, 1TB of storage, 75 Wh of battery, and a ton more. It's an expensive machine, and you can probably find something with greater features for less money. However, take into account that whatever you choose won't have such a large panel and the portability of something smaller.
That is to say, despite the fact that the technology is new, the Zenbook 17 Fold OLED UX9702 isn't a bad laptop. Any professional who travels frequently and would profit much from a larger screen could certainly use this kind of equipment, in my opinion. Although I don't believe everyone needs one just yet, this laptop has persuaded me that time is drawing nearer than ever.
The design of a device with numerous modes brought up a number of form factor issues, such as where to put the speakers, microphone, and camera. Making sure a huge display could fold in half repeatedly and quickly was the first step in realizing this foldable design. Foldable phones demonstrated how a delicate display and hinge could snap after frequent use.