Apple
Whatsapp From Android to iPhone Without Factory Reset Free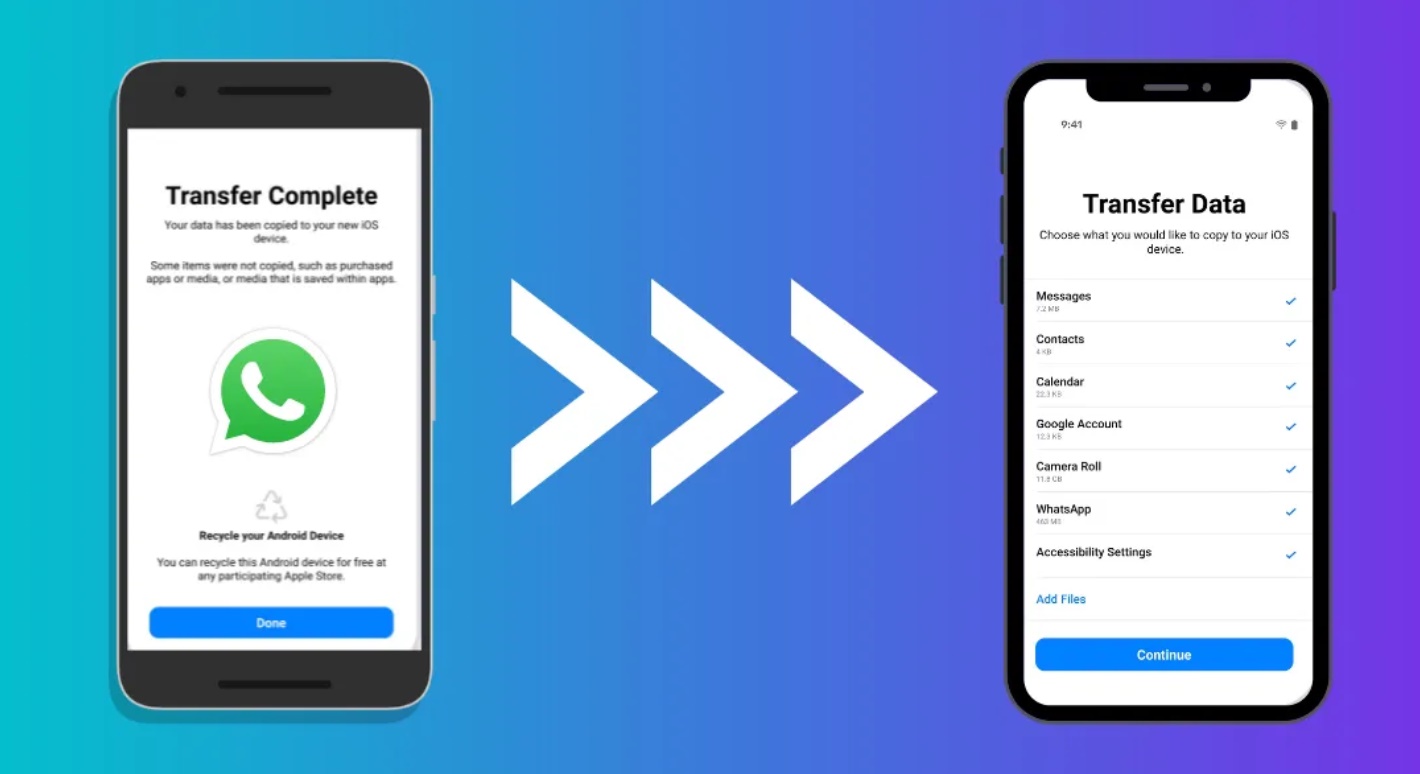 Transfer WhatsApp from Android to iPhone Free! Currently, I don't mind transferring SMS or WhatsApp from my smartphone. Because now it is very easy to transfer WhatsApp from Android to iPhone. You don't have to lose any data for this. Let's know how to transfer WhatsApp from Android to iPhone.
WhatsApp is one of the most popular apps in the world today and that too when it comes to sharing information. So it is a matter of thinking about how you can transfer all the data existing there in case of changing your smartphone. So don't worry let's check how to transfer all data. There are so many official systems or methods to transfer data from Android to iPhone. Today we will discuss 3 data transfer ways that you could find in your smartphone. Please check the details.
First method: transfer WhatsApp messages to the new iPhone 12/13/14
Step one; Connect your old smartphone and iPhone to the computer,
Step two; download and Install the MobileTrans on your device, then select "WhatsApp Transfer" from the provided options to proceed.
Step three; the apps start automatically detecting both the connected devices and mark them as either source or destination. Next, click on the "Flip" button.
Step four; finally click the "Start" button to allow the WhatsApp transfer process. It will also provide an option to choose to keep the existing data or not first.
Step five; after completing the process, just a few minutes. You have to disconnect your phones until the process is completed.
Second method: without PCTransfer WhatsApp from Android to iPhone 14
If you want to transfer WhatsApp from Android to iPhone without the help of a computer. Then you need to download an app from the Google Play Store called Mutsapper. See the description.
Step one; first download Mutsapperapps from Google Play. Find out the function to move your WhatsApp data from Android to iPhone.
Step two; log in to your WhatsApp with your phone number.
Step three; select one best method to connect your smartphone to your iPhone. You can do that with or without a USB-C cable and authorize it.
Step four; you can now start to transfer! Mutsapper will keep your WhatsApp backup first. After completing the backup Click "Start" to transfer your WhatsApp and wait for a while.
Third method: Reset iPhone to Factory Settings process
According to this process, first, need to reset your iPhone and remove all data across it for transferring WhatsApp messages. Then, keep your file back up across your iCloud and follow the steps as defined below.
Step one; go to the "Settings" of your iPhone and click on "General" settings. Then Click on the "Transfer or Reset iPhone" option on the second page.
Step two; press the "Erase All Content and Settings" option on the following screen to see the "Erase this iPhone" screen. Click on "Continue" to proceed.
Step three; enter your password and press the "Erase Now" option to confirm the process of resetting your iPhone.After that wait a minute for the backup to be uploaded to iCloud.