News
Videos Show What is a Meteor So Bright It Lit The Entire Sky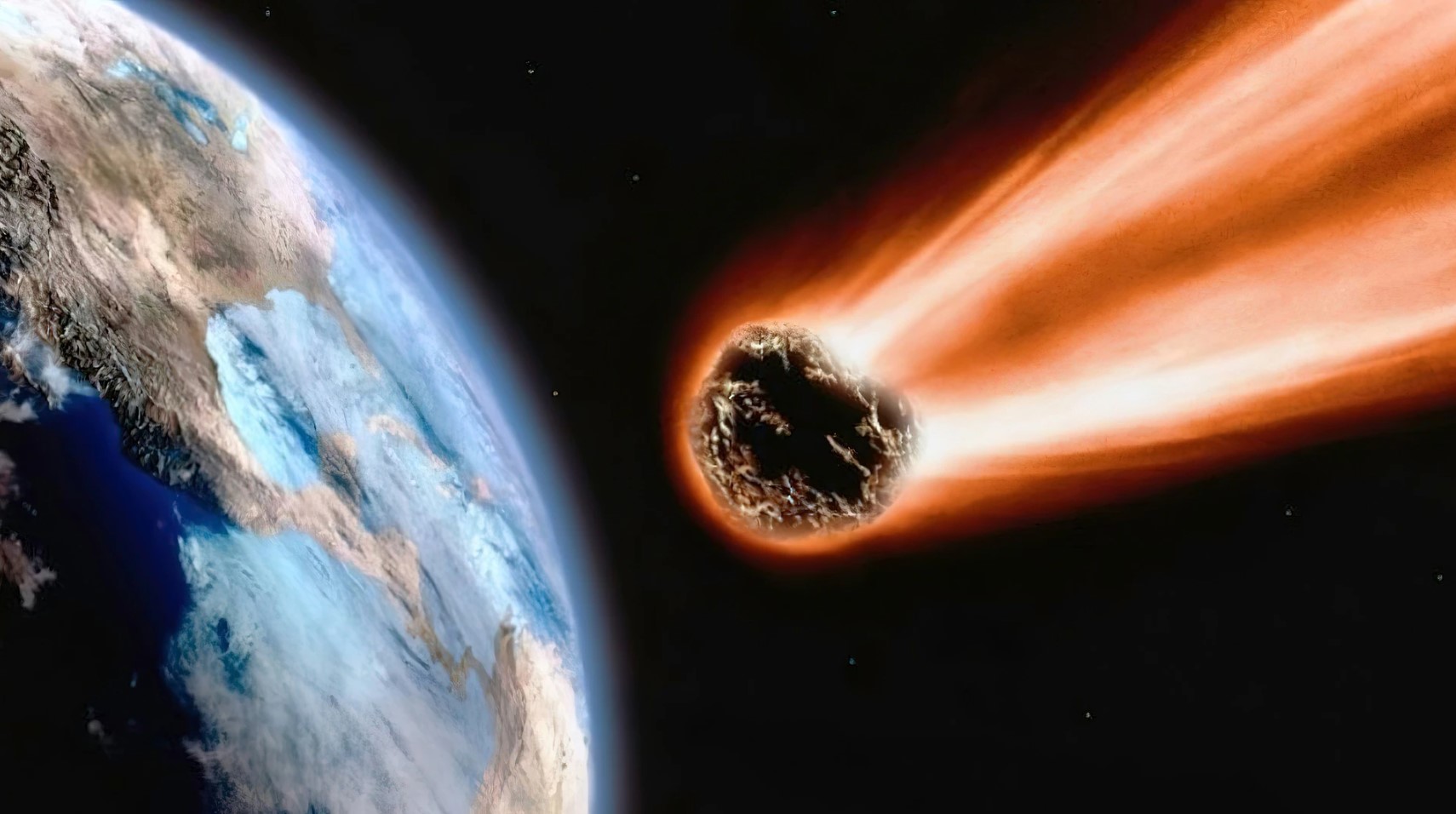 What is the distinction between a meteor, a meteoroid, and a meteorite?
They're all related to the flashes of light known as "shooting stars," which can be seen streaking across the sky from time to time. However, depending on where we are, we call the same object by different names. Meteoroids are space objects ranging in size from dust grains to small asteroids. Consider them "space rocks."
Meteors are fireballs or "shooting stars" that form when meteoroids enter Earth's atmosphere (or that of another planet, such as Mars) at high speeds and burn up. A meteorite is a meteoroid that survives its journey through the atmosphere and lands on the ground. It's a cool night, and you gaze up at the stars, which are twinkling and peaceful in the dark sky. Then a light streaks across the sky before disappearing. "Wow, a shooting star," you think to yourself. "It was a meteor." Is it a meteorite, or what? Or is it a meteoroid?"
What is a Meteor?
A meteor is a streak of light that appears in the sky when a small piece of cometary or asteroidal material enters the atmosphere at high speedburns up due to frictional heating from the piece's collision with the atmosphere's atoms and molecules. A meteoroid is a small piece of comet or asteroid that floats through interplanetary space before entering Earth's atmosphere.
When a meteoroid, comet, or asteroid enters Earth's atmosphere at a speed of more than 20 km/s (72,000 km/h; 45,000 mph)aerodynamic heating produces a streak of light, both from the glowing object and the trail of glowing particles that it leaves behind. This is known as a meteor or "shooting star." Meteors are usually visible when they are about 100 kilometers above sea level. A series of meteors that appear seconds or minutes apart and appear to come from the same fixed point.
The majority of meteoroids that enter the atmosphere burn up completely. However, in some cases, the meteoroid does not completely burn up and makes it to Earth's surface. A meteorite is a piece of rock that has survived its fiery journey. A small body begins its life as a meteoroid, floating through space between the planets until it creates a bright streak of light in Earth's atmosphere as a meteor,then, if not consumed by frictional heating, lands on the ground as a meteorite.

What Exactly is a Meteor Shower?
According to scientists, approximately 48.5 tons (44 tonnes or 44,000 kilograms) of meteoritic material fall on Earth each day. Almost all of the material is vaporized in the Earth's atmosphere, leaving a bright trail affectionately referred to as "shooting stars." On any given night, several meteors per hour can be seen. Meteor showers occur when the number of meteors increases dramatically.
A meteor shower is a series of many meteors that appear seconds or minutes apart and appear to originate from the same fixed point in the sky. A meteorite is the fragments of a meteoroid that impacted the ground after its surface material was vaporized during its passage through the atmosphere as a meteor.
Meteor showers occur on an annual or regular basis as the Earth passes through the dusty debris trail left by a comet. Meteor showers are typically named after a star or constellation near the location of the meteors in the sky. The Perseid meteor shower, which occurs every August, is perhaps the most well-known. Every Perseid meteor shower is unique.Every Perseid meteor is a tiny fragment of the comet Swift-Tuttle, which orbits the Sun once every 135 years.
Photographing a Meteor Shower
Photographing a meteor shower can be a test of patience because meteors streak across the sky quickly.  Unexpectedly, but with these tips – and some luck – you might be rewarded with a great photo.
These tips are intended for DSLR or mirrorless cameras, but point-and-shoot cameras with manual controls could also be used.
Meteors and Meteorites for Children
A meteor is a space rock, also known as a meteoroid that enters the Earth's atmosphere. The resistance—or drag—of the air on the space rock causes it to become extremely hot as it falls toward Earth. We're looking at a "shooting star." That bright streak is the glowing hot air as the hot rock zips through the atmosphere, not the rock itself. A meteor shower occurs when Earth encounters a large number of meteoroids at the same time.