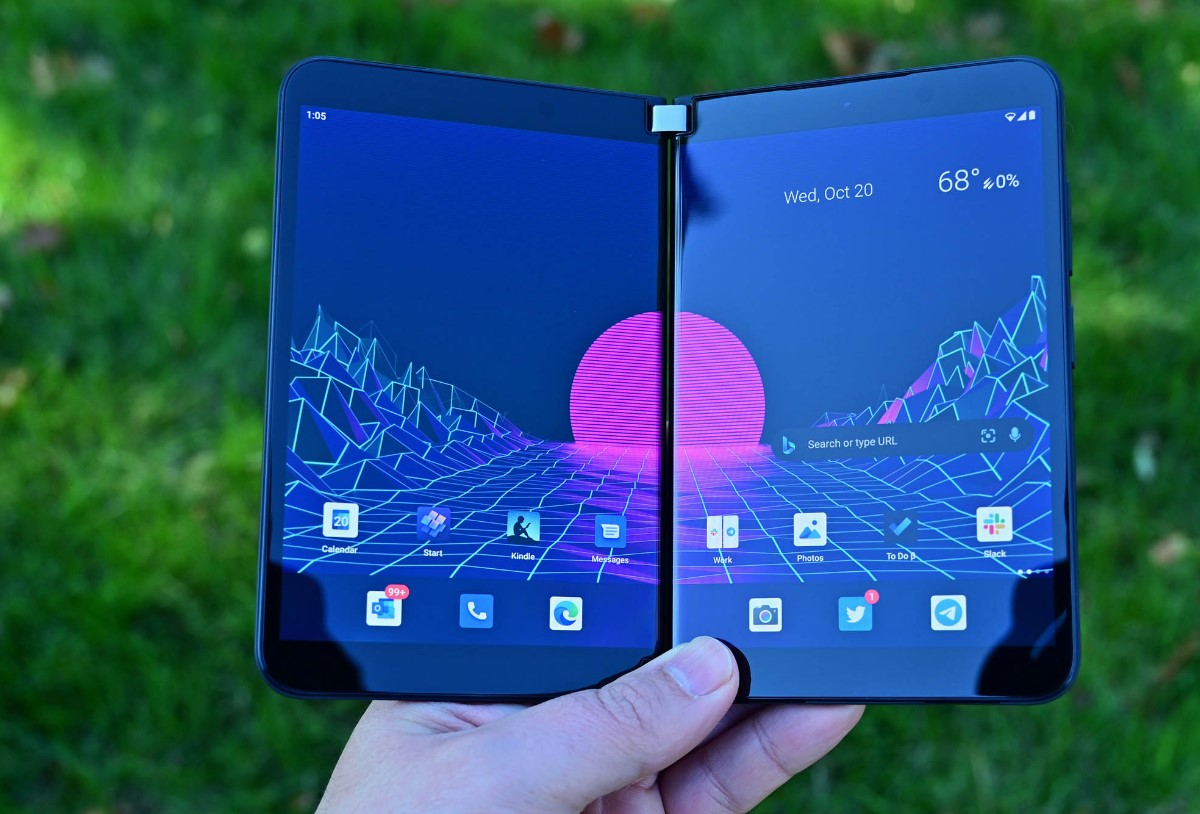 Microsoft Surface Duo Android 12L Update With New Features! Android 12L, which will evolve into Android 13 and beyond, is a specific update targeted towards optimizing for upcoming foldable Android devices rather than being a distinct branch of Android. The '12L' version of Android, which Google has been working on, will be released for some devices later this year. The OS is designed to propel the next generation of mobile devices while also providing developers with the resources they need to enhance their apps.
It is optimized for larger screens as well as ones that fold (including dual screens). Interestingly, some people believed Android 12L was a special "fork" or branch of Android created for these devices, however, that is not the case. Although Android 12L is primarily focused on new form factors, its main updates will be excuse the pun incorporated into Android 13 and later:
Microsoft Surface Duo Android 12L Update With New Features
Google explains how users may "drag-and-drop any app from the taskbar to enter split-screen mode so you can accomplish two tasks at once." The Surface Duo has supported split-screen mode (via Microsoft Launcher) since day one. In addition, Android 12L's dual-paned notification screen offered quick controls on one side and notifications on the other when it was originally released in late 2021.
Although the new UX enhancements in Android 12L are appreciated, OEMs are not required to use them. Many of these activities are already handled by Microsoft Launcher, but if Google's more native implementation proves to be more effective, Microsoft may choose to rely on it to reduce duplication. Google provides "later this year" as the release date for Android 12L. Before June, the OS is anticipated to be finalized, and it might launch on smartphones closer to the fall (although it is uncertain at this time).
The APIs for developers, which will allow them to optimize programs for dual screens, foldable displays, and larger formats, may be more important for Surface Duo and Surface Duo 2 than the OS itself. These apps will have a bigger impact on Surface Duo than some of the native OS updates in Android 12L. Microsoft has officially reduced the cost of the Surface Duo 2 by $250 online and at Best Buy for those who are still interested in purchasing one. Instead of starting at $1,500, the entry-level model now does so for $1,250.
The Surface Duo is intended to be marketed by Microsoft as an addition to your Windows PC.
According to Windows Central, the update is currently undergoing final testing and may be made available by the end of this month (October) or early next month (November). Microsoft vehemently refuted rumors that the Surface Duo will be discontinued last month (September, if we're being specific about months here). We could see it boosting sales if the manufacturer did market the device as an addition to your PC.