Games
Splatoon 3 Latest Update Is Now Live With Latest Version 1.1.2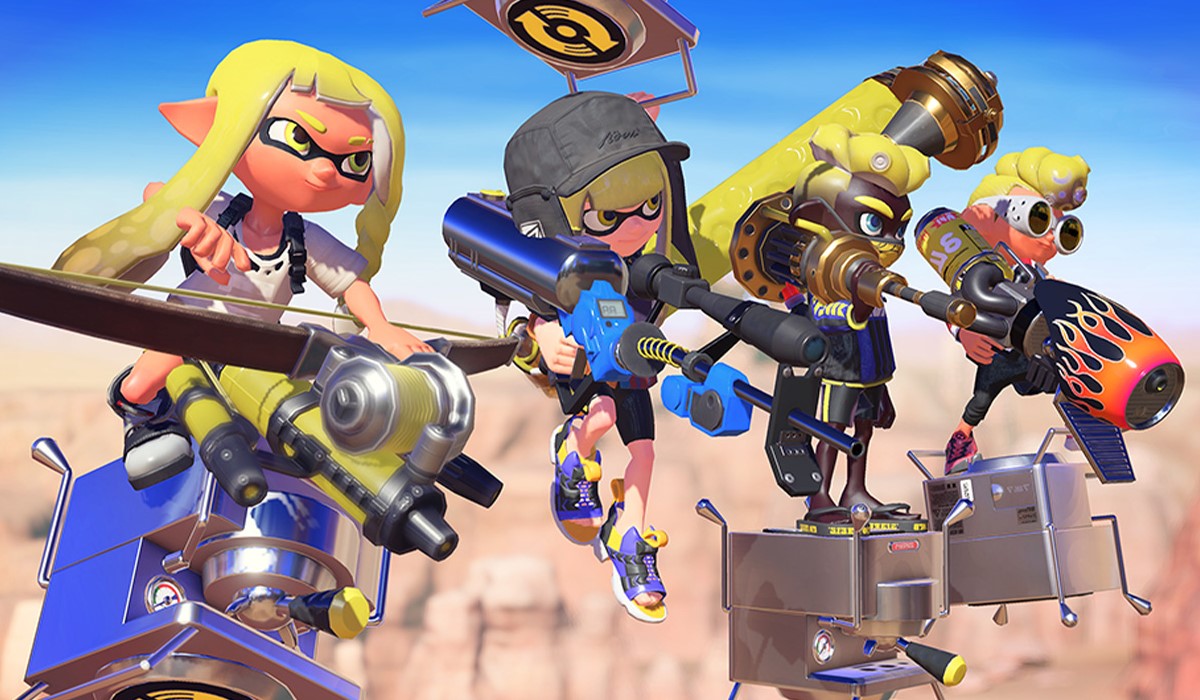 Nintendo is creating and releasing Splatoon 3, a third-person shooter game, on the Nintendo Switch gaming system. The game features both a single-player campaign and competitive online multiplayer matches, just like earlier installments in the Splatoon series. It was first revealed via Nintendo Direct on February 17, 2021, and additional information was released on September 24, 2021. On February 9, 2022, information regarding the co-op mode was released. The current release date for Splatoon 3 is September 9, 2022.
Splatoon 3 Release Date
Splatoon 3 has a release date, and fans of the inky franchise will not have to wait long. In fact, players may pre-order the game now so that it will be available later this year. It's been a long while coming, but Splatoon 3 will be released this September.
Splatoon 3 will be launched on the Nintendo Switch on September 9, 2022. The release date was disclosed via the Nintendo of America Twitter account, much to the delight of those who had been waiting for it.
It hasn't been a long wait between the announcement and the release date, which was first mentioned at a Nintendo Direct in February 2021. However, given the impact COVID has had on the world, fans were understandably concerned that the third installment in the Splatoon franchise might be delayed.
Over the last year and a half, a lot of details about Splatoon 3 have been revealed. Players not only saw new multiplayer gameplay videos (including a glimpse at firearms), but they also received a sneak preview of the Salmon Run Next Wave mode. This model is a horde-style defense action in which participants team up in a co-op scenario to put their talents to the test. With a release date of September 9, 2022, Splatoon 3 won't be out for long. The game may be pre-ordered through the Nintendo Store.
Nintendo Switch Splatoon 3 OLED
The introduction of a Splatoon 3-themed Nintendo Switch console earlier this year was a pleasant surprise. Graffiti has covered both the dock as well as the console. It also includes blue and green Joy-Con controllers. This new OLED will be available on August 26, just in time for the game's release!
Platforms
Splatoon 3 is only available on the Nintendo Switch. This will be the only platform where it will be available. This is very unlikely to change unless Nintendo releases a new system shortly. Splatoon is a Nintendo IP, which means it has only been published on Nintendo consoles thus far.
Single-player campaign At its debut, Splatoon 3 will have a full single-player campaign. The story is named 'Return of the Mammalians,' and it takes place in Alterna. We recently saw some campaign screenshots on the game's official Japanese Twitter account. They primarily display wide, open expanses filled with floating detritus.

Development
Splatoon 3 was first revealed in a Nintendo Direct on February 17, 2021, with a teaser trailer. The teaser trailer showed gameplay identical to Splatoon 2, as well as new pieces, weapons, and abilities like an Ink Bow and just a new apocalyptic design. Later that year, in September, more details were revealed, such as the name of Splatoon 3's single-player game, "Return of the Mammalians." The game will be released for the Nintendo Switch on September 9, 2022.
On February 9, 2022, a trailer for Splatoon 3's co-op mode "Salmon Run" debuted at a Nintendo Direct. Nintendo posted a video on YouTube on April 22, 2022, showing gameplay of the "Turf War" game mode and providing an exact release date.
The game-themed limited edition Nintendo Switch OLED model, which will go on sale on August 26th, 2022, was announced by Nintendo in July 2022. The business also disclosed a Splatoon 3-themed Pro Controller and case, both of which would be available concurrently with the game. A number of new figurines will be produced for the game that utilizes amiibo. In a manner similar to earlier Splatoon games, they could be used to take pictures with the characters.
Gameplay
Splatoon 3's gameplay is comparable to those of the previous third-person shooter games in the series. The possibility for players to select between "Inklings" and "Octolings" as their player character is a carryover from the previous game. They use equipment that spews colored ink. The capabilities of each sort of weapon vary. For instance, Chargers are sniper rifle-like weapons with a high range for sniping enemies but are less powerful at painting the ground. Rollers are enormous paint rollers that can cover large areas in ink but are typically limited to close-range warfare. Splatoon 3 builds on this by giving the game newly built and special weapons.
In addition, inklings can change into squidlike animals known in-game as the "Squid Form," which they can utilize to climb ink-covered walls or swim through ink more quickly than their humanoid forms can. Going into squid form replenishes ink ammunition for weapons more quickly than doing so in human form. It has been announced that all fundamental weaponry from the first two Splatoon games will appear in Splatoon 3.