Games
Roit Games Project L Release Date, Project L Update & Leaks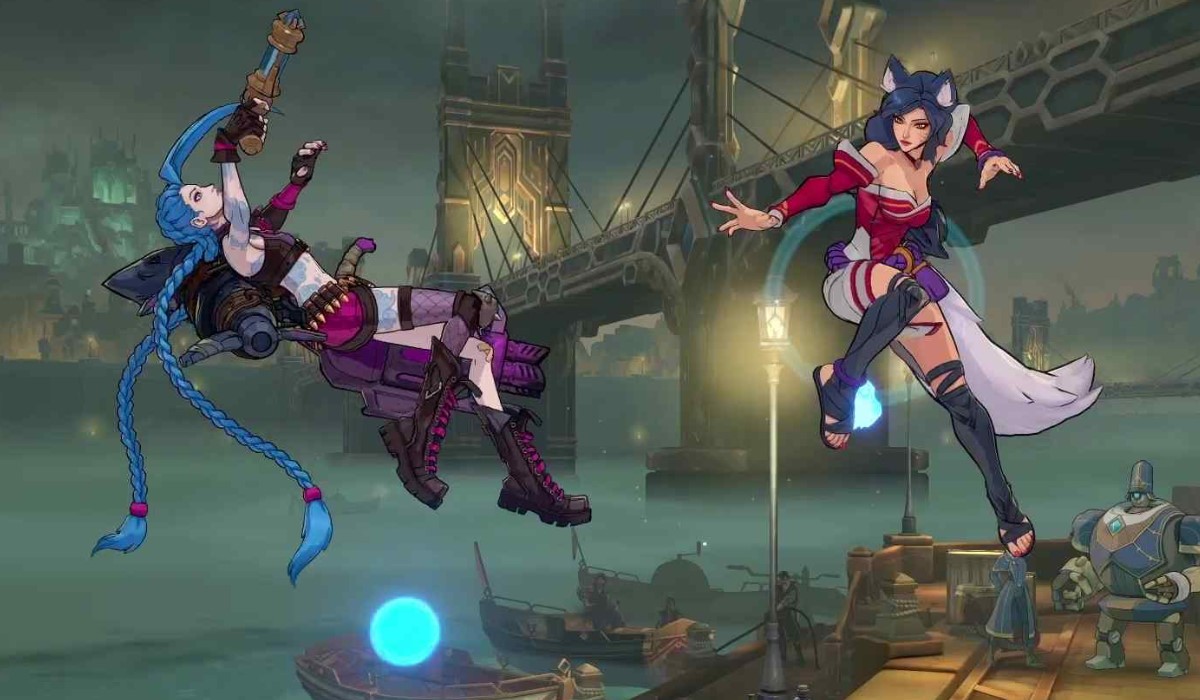 Roit Games Project L Release Date, Project L Update & Leaks! Project L, a free-to-play fighting game based on Riot Games' hugely successful League of Legends brand, is currently being developed. The multiplayer online battle arena (MOBA) game has frequently experimented with new genres. In the past, we've seen a turn-based RPG, a digital card game, and a tactical auto-battler (Teamfight Tactics) (Ruined King: A League of Legends Story). The League of Legends cast will, nevertheless, make their fighting game debut in Project L. Even though we don't yet have a firm release date, character roster, or even a full title for Project L, we do know a few details thanks to ongoing developer updates.
Project L will have a huge variety of League of Legends franchise characters. Fans of League of Legends will arouse to see their favorite players square off in this fighting game spin-off, especially allow to perfect all of their moves in a fresh combat system. The Project L release date, trailers, gameplay, and other information are all listed here.
History of Project L Riot
In 2019, during a League of Legends anniversary webcast, Project L was revealed. This news came as quite a shock to fans all around the world. Since the game's announcement, there haven't been many updates on its development. However, in 2021, Tom and Tony Cannon sent us a brief update video informing us that Project L, which we think is merely a placeholder name, is progressing very well.
Let's examine what details we have about the Project L release date, trailers, gameplay, and more as League of Legends embarks on this new journey.
Date of Project L Release Date
Project L's release date is still unknown, but we do know that it won't be in 2022 courtesy of a blog post by Tom Cannon. In light of this, it is likely that Project L, or whatever its final name may be, will debut in 2023.
Riot Games has thus far made available two Project L trailers. The first is a straightforward announcement trailer with little gameplay. The trailer is available to view down below. Fighting game enthusiasts were given a more detailed look at the fighting mechanics and gameplay in the second clip. Overall, it appears to be a sharp and tidy fighting game that League of Legends fans will enjoy.
Project L Riot Characters
Riot announced five League of Legends characters who will be playable in Project L earlier in the game's development cycle:
Jinx
Ekko
Darius
Ahri
Katarina
One more champion was made public by Riot on August 1 in the form of Kraken priestess Riot. A group of Project L creators discussed Ilaoi's character design, narrative function, visual aesthetic, gameplay features, and more in a blog post on the /dev website. If you've ever wondered how development teams build fighting game characters, this article on Project L's development cycle is worthwhile to read.
Project L Riot Gameplay
The gameplay we've seen so far for Project L suggests it will involve putting together the flashiest combos and reducing your opponents' health in the most creative yet efficient ways. Project L seems to have a support character system in place to help in executing these insane life-draining combos. You can use this feature to tag in a supporting character to unleash powerful attacks that will aid you throughout a battle and lengthen your combinations. To give your main character some breathing room, you can also tag in your backup partner to take over the fight.