Technology
MR Coffee Model BVMC-MMX23: Programmable Coffee Machine & Review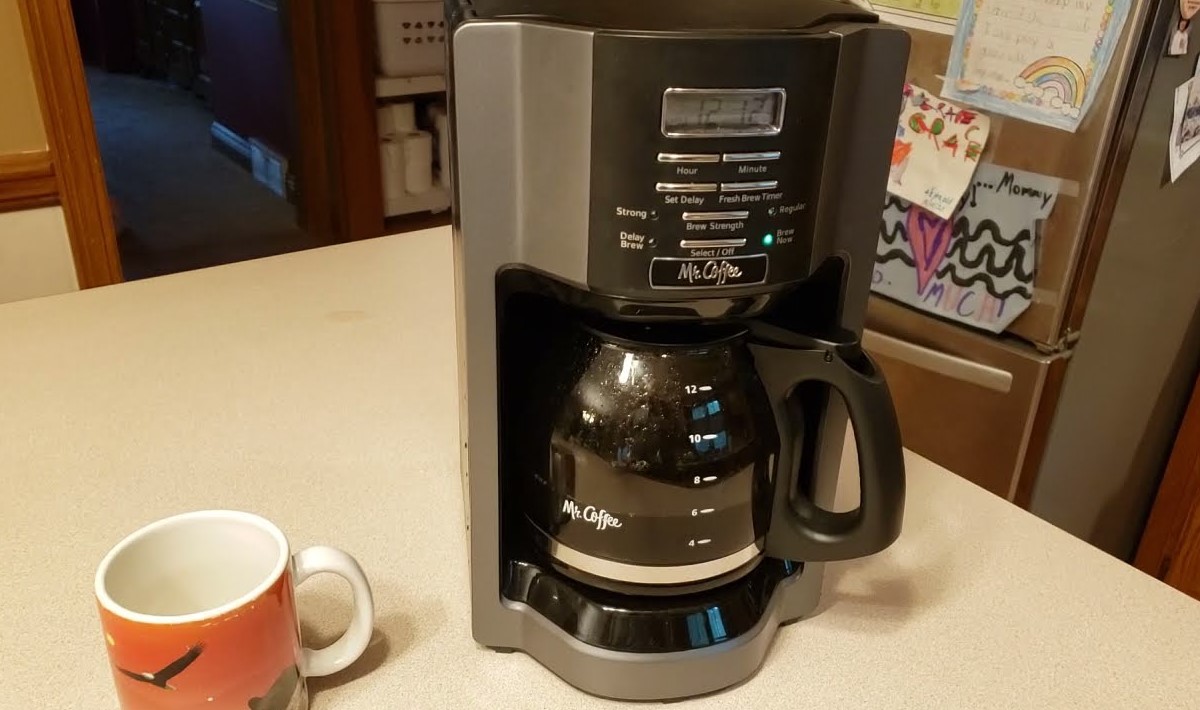 With the new Mr. Coffee® 12-Cup Automated Coffeemaker with Strong Brew Selector, enjoying excellent, robust coffee is simple. In addition to the convenient Brew Now or Later programming that makes it simple to schedule brewing in advance so you may wake up to the aroma of freshly made coffee, it also has the Strong Brew Selector, which enables you to brew a stronger cup of coffee. Along with a Grab-a-Cup Auto Pause functionality that enables you to pour a cup of coffee while brewing is complete, this new design also has a 4-hour auto shut-off that does it for you by turning the coffeemaker off on its own. Just relax, take a drink, and enjoy!
For a stronger brew, use the Strong Brew Selector.
You may program Brew Later so that you can wake up to freshly prepared coffee.
Before the brewing is complete, Grab-A-Cup Auto Pause interrupts the cycle when you need a cup.
The coffeemaker is automatically turned off after 4 hours, so you don't have to.
Filter Basket Lift & Clean for quick and simple cleanup
Care and Regular maintenance
Before cleaning, check sure your coffee maker is disconnected and has finished cooling. Remove the roast basket, filter the carafe, and carafe lid. Wash them in hot water with a mild liquid soap solution, and then thoroughly dry them.
Specifications
Model: BVMC-MSX23-NLY
Dimensions: 12″ L x 8″ W x 12.6″ H
Color: Black/Stainless Steel
Cord Length: 24
Weight (LB): 5.720
SAP: 2129927
Necessary SAFEGUARDS
Basic safety precautions should always be observed when utilizing electrical appliances to lower the chance of fire, electric shock, and/or personal injury.
Comprised the following:
Go over every instruction.
Avoid touching warm surfaces. Use knobs or handles.
Avoid submerging cords, plugs, or appliances in water or other liquids to prevent electric shock.
Children, people with diminished physical, sensory, or mental capacities, as well as those lacking in experience and expertise, are not permitted to use this equipment. Any appliance used near youngsters must be closely supervised. To prevent them from playing with the device, children should be watched closely. Keep the appliance, along with its cord, out of children's reach.
When not in use, unplug the appliance or display clock (if one is provided) from the outlet before cleaning. Before attaching or removing parts or cleaning the equipment, let it cool.
Don't use any appliances that have a broken cable or plug, aren't working properly, or are otherwise damaged. The appliance should be brought back to an authorized service center for inspection, maintenance, or adjustment. Never try to repair or splice a broken cord.
Using an attachment that has not been approved for use with this device by the manufacturer could cause a fire, electric shock, or even be harmful to people.
Never use it outside.
Do not let the cord touch hot surfaces or hang over the edge of a table or counter.
Avoid placing items in heated ovens or close to hot gas or electric burners.
Consistently insert the cord into the wall socket after attaching the plug to the device.
(For equipment with removable cords). Turn any control to the off position to disconnect, then take the plug out of the wall socket.
Only use the equipment for its intended purpose.
All lids must be shut when in use.
If the lid is taken off or the brew basket opening occurs during or right after the brewing cycles, scaling may happen. The content can be spicy.
Before opening the cover, let it cool.
For equipment that uses glass containers
This appliance is intended for use with the container. Never place it on a stovetop.
Never place a hot container on a chilly or wet surface.
Refrain from performing abrupt temperature changes, such as washing, filling, submerging, or rinsing a heated container in a cold liquid.
Avoid using containers that are broken, chipped, or have handles that are weakened or loose.
Avoid using cleaners, steel wool, or other abrasives to clean the container.