Technology
Korg Kaoss Pad KP3+: The Dynamic Effect & Sampler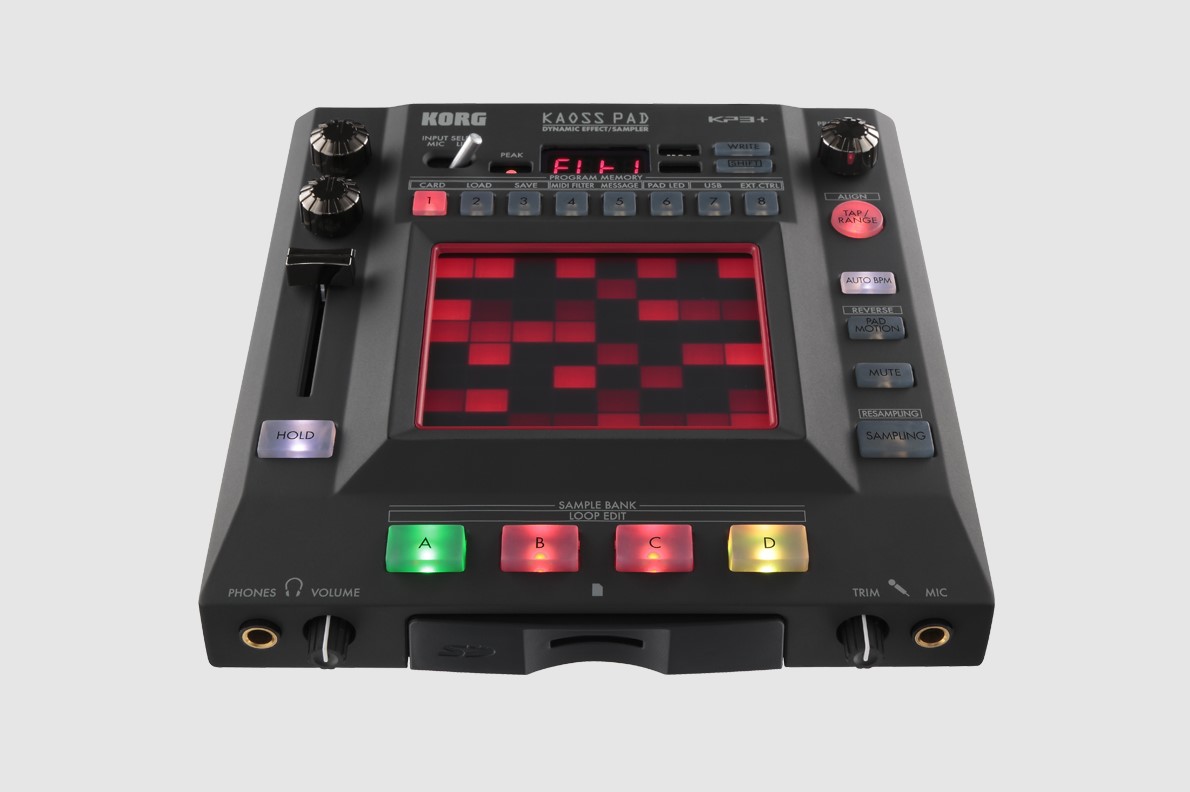 The KP3+ from Korg moves the original Kaoss Pad's best features to the cutting edge. The Kaoss Pad was utilized by bands like Radiohead and Korn to add a strong dose of kaoss to their music. With the KP3+, it's now simpler than ever to incorporate samples and effects generated by the touchpad into your performance. Radical new features have been added, and the KP3 effects combinations that have become cross-genre standards have been juiced. With the Korg KP3+, you can turn up the live effects to a new level.
A real-time effects processor/sampler with rapid access to cutting-edge effects is the Korg  Kaoss Pad KP3+. The Kaoss Pad effects unit series is renowned for its simple touchpad user interface. Musicians and DJs from all over the world gave the flagship model KP3, which debuted in 2006, high marks for its potent, fast effect programs and extensive sampling functionality. Over the past seven years, there has been considerable evolution in both the sounds that power the electronic and EDM music movements and the effects that are employed to produce them.
With the new KP3+, the effect combinations that have grown to be a mainstay in many genres and applications owing to the KP3 have been elevated to a new level. A real-time effects unit called the KP3+ will produce sounds from contemporary electronics and beyond.
Product information – Korg Kaoss Pad KP3+ Dynamic Effect/Sampler
Users of the Kaoss Pad 3+ can effortlessly adjust several effects and parameters by tapping or stroking the Kaoss touch pad thanks to its straightforward design and incredible versatility. With this ingenious architecture, you may manage many effects in intricate ways that would be challenging or perhaps impossible to do with a traditional effects unit or need specialized software and a MIDI controller.
Korg – Kaoss Pad KP3+ Features:
Dynamic sampler and effect
To control effects in real time, use the touchpad.
150 effects that are great for in-studio use, DJ and live music applications, and remixing
Turntable-simulating program Vinyl Break
Ducking The backbeats are highlighted by Compressor.
You can easily manipulate loops with a newly developed looper.
Breaks and drops effects
FX Activate, Mutes, and Pad Motion
practical purposes LED pad, program memory, and hold
Intelligent sampling capabilities
Support for SD/SDHC cards, USB MIDI, and editor software
Line input (Stereo RCA jacks), and Mic input are the audio inputs (Mono unbalanced 6.3 mm phone Jack)
Headphones, Line Output (Stereo RCA connectors), and (6.3 mm Stereo phone jack)
24 bit/linear AD/DA, 48 kHz sampling frequency
SD Card (16MB to 2GB), SDHC Card, External Storage Device (- 32GB)
IN/OUT MIDI
Type B USB
Accessories include an AC adaptor and a touchpad cover.
Dimensions: 8.27 by 8.90 by 1.93 inches (210 (W) by 226 (D) x 49 (H*), *including knob height
Weight: 2.87 lbs/1.3 kg.
'Kaoss Pad KP3+ Editor' needs the following to function:
Windows:
"Microsoft Windows XP/ Vista/ 7/ 8" having USB ports.
OS: Microsoft Windows XP (SP3 or later), Vista (SP2 or later, 32/64-bit), 7, or 8 (32/64-bit).
Mac:
Computers: Apple a Mac machine that supports USB ports Later Mac OS X OS 10.5 or later of Mac OS X