Apple
iPhone Storage Full 2024: How To Clean Up My iPhone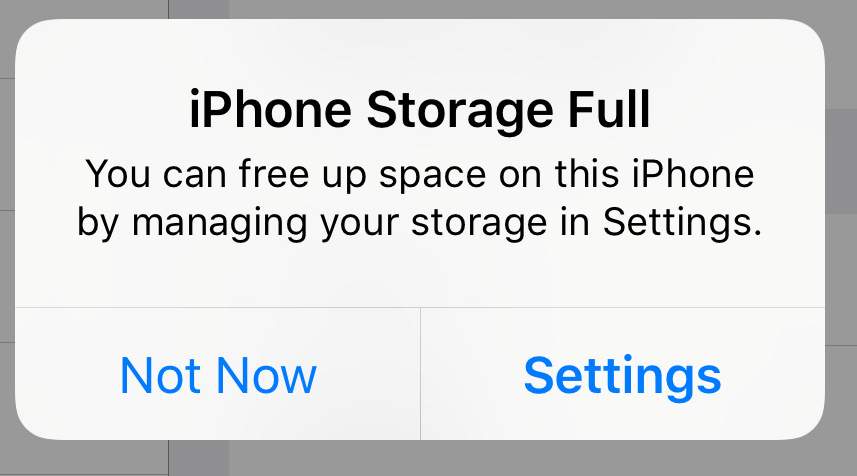 Is iPhone storage full? How to free up space on your iPhone
iPhone Storage Full 2024: Your iPhone storage quickly fills up with high-resolution photos and console-quality games. Even with a 128 GB model, things can quickly spiral out of control. And if you have a 32 or 64-GB iPhone, you'll probably get that annoying "Storage Almost Full" alert much sooner. Fortunately, there are many manual and app-powered ways to clear storage on your iPhone, so let's take a look.
Why is my iPhone's Storage Completely Full?
Your iPhone may contain items that you do not require. Because they take up a lot of valuable space, it's critical to figure out what they are. Here's how to check and manage iPhone storage:
Go to iPhone Storage > Settings > General.
A color-coded bar at the top shows how much space you have left, how much is taken up, and what's taking it up. The most popular categories are typically Photos and Apps, but this depends on your usage. Below is a list of your apps organized by how much space they require. You can tap on each app to see how much of that space is occupied by the app and how much is occupied by the app's Documents and Data.
Depending on how you use your iPhone, you may have a massive and bloated Photos app chock-full of photos and videos. Perhaps the most storage is taken up by games and social media apps. Regardless of how you use your iPhone, there are five simple steps you can take to free up storage.
How to Clear iPhone Storage Full?
Your iPhone most likely has a lot of unnecessary clutter. This is good news. It means you can free up a lot of space without deleting things you want to keep. Here's a step-by-step guide to clearing iPhone storage:
Clear out your photo collection.
Clear your browser's cache.
Clear the app cache and any other app data.
Remove attachments from Messages
Remove any offline content.

Step 1: Organize your photo library.
If you checked iPhone storage as suggested above, you already know who the biggest space hog is (looking at you, Photos). Of course, deleting your entire photo library isn't an option, but there's probably some stuff you can get rid of:
duplicate photos, such as those you downloaded twice
Similar shots (like the five selfies you took so you can pick a good one)
photos of whiteboards, notes, checks, and similar items screenshots you no longer require large videos you dislike
You can manually go through your library and remove these photos and videos, but an iPhone app like Gemini Photos is a faster and more convenient option. Here's how to use it to free up space on your iPhone:
Launch Gemini Photos after downloading it. It will begin scanning your library automatically.
Notes, Blurred, and Screenshots are all options. This is where you'll find screenshots, text photos, and other useless information.
All photos will be pre-selected, but you can deselect any that you no longer require.
Select Delete All.
Go to Related. Sets of photos that are similar will be grouped and pre-selected, with the best photo from each set remaining.
Examine a set, select additional photos if necessary, and then tap Move to Trash to delete the photos you've chosen.
When you're finished reviewing similar photo sets, tap Empty Trash.
To organize the rest of your photo library, go through Duplicates, Videos, and Other.
Finally, open the Photos app and navigate to Recently Deleted.
Tap Select, followed by Delete All.
After a cleanup like this, your library will be a few gigabytes smaller and much easier to navigate.
Step 2: Delete your browser's cache.
If you frequently use Safari or Chrome on your iPhone to browse the web, keep in mind that your phone may be storing caches and other data that you don't need. You'd be surprised how much space you can save simply by clearing your browser cache.
Here's how to clear the cache in Safari:
Navigate to the Settings menu.
Look for Safari.
Clear History and Website Data are the options.
To clear the cache in Chrome, do the following:
On your iPhone, launch Google Chrome.
Select Options > Settings.
Scroll to the bottom and select Privacy.
Select Clear Browsing Data.
Select which browsing data to clear (browsing history, cookies, cached images, and files) and then tap Clear Browsing Data.

Step 3. Clear app cache and other app data
Unlike browsers, most apps don't give you access to their cache and other data they store, such as login data. If you tap on each app at the top of the list in iPhone Storage, you'll notice it has several gigabytes of Documents and Data. Here's how to get more iPhone storage by deleting app data: ( iPhone Storage Full)
Before you begin, make sure you remember or have saved your logins to various apps.
Tap on an app at the top of the list in Settings > General > iPhone Storage. This is frequently a social media app, such as Facebook or Snapchat, a messenger, or a content app, such as YouTube or Spotify.
Select Delete App.
Go to App Store and reinstall the app.
Step 4: Remove attachments from Messages.
Go to iPhone Storage > Settings > General.
Scroll down to Messages and tap it.
Top Conversations, Photos, GIFs and Stickers, and Other will be listed. Tap on the category with the most space. Keep in mind that you will be deleting entire threads in Top Conversations, not just attachments. Stick to Photos and other content if you don't want to do that.
In the upper-right corner, tap Edit.
Mark all of the attachments that you want to delete.
Select the Trash icon.
Step 5: Remove any offline content.
Let us begin with Netflix. Here's how to remove Netflix movies and series from your iPhone:
Launch the Netflix app.
Navigate to Downloads.
In the top right corner, tap the pencil icon.
To delete the video, click the red X.
YouTube is up next. Follow these steps to delete offline YouTube videos:
Open the YouTube app.
Navigate to Library > Downloads.
Tap the three dots next to a downloaded video to open it.
"Delete from downloads" should be selected.
Rep with each video.
Finally, to delete offline Spotify playlists or podcasts, do the following:
Launch Spotify.
Navigate to Music > Playlists in Your Library.
A green arrow will indicate the playlists you downloaded. Tap on a playlist similar to that.
Tap the green arrow icon to the right of the playlist's name.
Tap Remove when a confirmation popup appears.
If you have any podcasts saved offline, repeat the process.
How to keep your iPhone's storage from filling up again?
Like your closet, your iPhone storage will eventually fill up, and you will have to repeat the steps outlined above. But there are things you can do to better manage your oh-so-limited storage and avoid having to do that major cleanup as frequently.