Cars
New (2024) Costco Car Batteries (Price, Quality & Warranty)
Costco Whole Sale is a well-known US international auto retailer store company. The company sells high-quality car batteries at affordable prices. Costco offers a limited 36-month replacement warranty on car batteries. In this article, we will discuss Costco car batteries in detail. Aspirants read the article carefully and collect the information.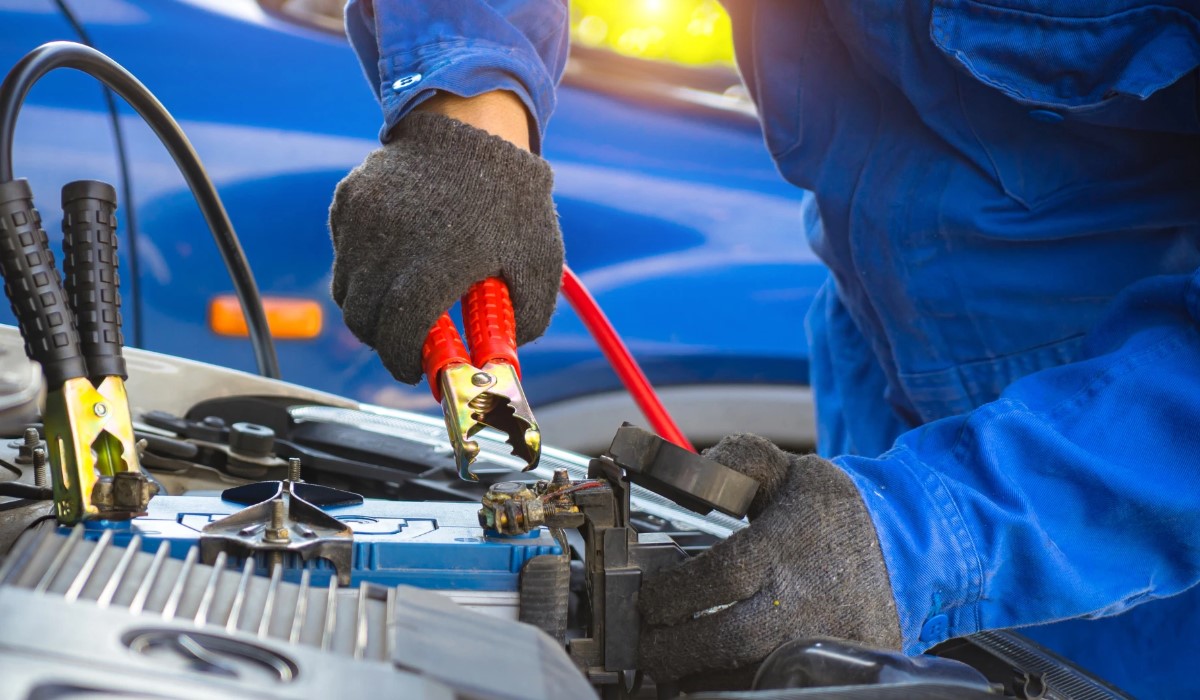 Costco-Car Battery Type:
Costco has two common types of batteries. These are absorbed glass mat batteries and standard flooded batteries.
Absorbed Glass Mat (AGM) Batteries: Costco has developed AGM batteries to meet the increased energy demands of high-end vehicles. AGM batteries are capable of providing higher power for start-stop applications and the higher electrical demands of modern vehicles. It is highly vibration resistant fully sealed and non-porous. Also, it is easily recharged. With this battery, energy can be saved as the vehicle switches off.
Standard Flooded (SF) Battery: Costco's SF battery is designed for typical vehicles with typical electrical needs. These batteries are popular for longevity, durability, and adequate power. Fully sealed, this is a good budget-friendly car battery. SF battery is capable of providing sufficient cranking power. The service life of these batteries is considerably reduced
How to Buy Costco Car Batteries Online?
Costco Company sells car batteries online. It is easy to check product availability online which helps to save time and money.
Steps to buy a new Costco Car Batteries Online:
First, search the www.costco.com website.
After accessing the website, enter the details required to buy a car battery (make, model, year, engine, zip code).
The company website will provide a fitment code. This fitment code will give the best battery information that fits the vehicle type.
Go to a nearby warehouse Check for stock batteries.
But if your battery is in stock.
Costco Car Batteries Warranty Coverage:
Costco offers a 36-month limited battery warranty Costco batteries can last up to five years if not abused and used in the right conditions.
Warranty Conditions:
Personal use of the battery: The limited warranty requires you to use the battery for personal use. Use of the battery for commercial purposes will void the warranty.
Limited Warranty: Costco's build construction and material defects entitle the buyer to a new replacement. Buyer must return bad battery to receive warranty. This results in a refund of the purchase price to the buyer, excluding fees and taxes.
Warranty Exclusions:
Does not cover incidental damage to the car battery and damage to the car battery due to misuse.
Using the battery in another vehicle will void the retailer's warranty.
Destroying or removing the date coding will void the battery warranty.
Costco Car Batteries Return Policy:
Below are the Costco Car Battery Return Policy Terms.
Proof of purchase required
The original battery must be returned
Must be the original buyer
Must be returned within the warranty period
The date must be visible
Must be used correctly
How to return the Car Battery:
In-Store Claim: You can claim directly from the store where you bought the battery.
Claim by phone: Initiate a refund process by phone by calling 1-800-774-2678.
Claim through Live Chat: On Costco's official customer service page, clients can claim through live chat with support agents.
Costco Car Batteries Cost:
Here we will give you the Costco Car Batteries price. Let's take a look.
| | | |
| --- | --- | --- |
| Group Size | Part Number | Price |
| 124R | M-1214R | $129.95 |
| 26R | M-26R | $104.95 |
| 27 | M-27F | $129.95 |
| 35 | MT-35 | $141.95 |
| H8 | MTP-49 H8 | $182.95 |
| H6 | MTP-48 H6 | $172.95 |