Games
Black Myth Wukong Release Date 2023 & Trailer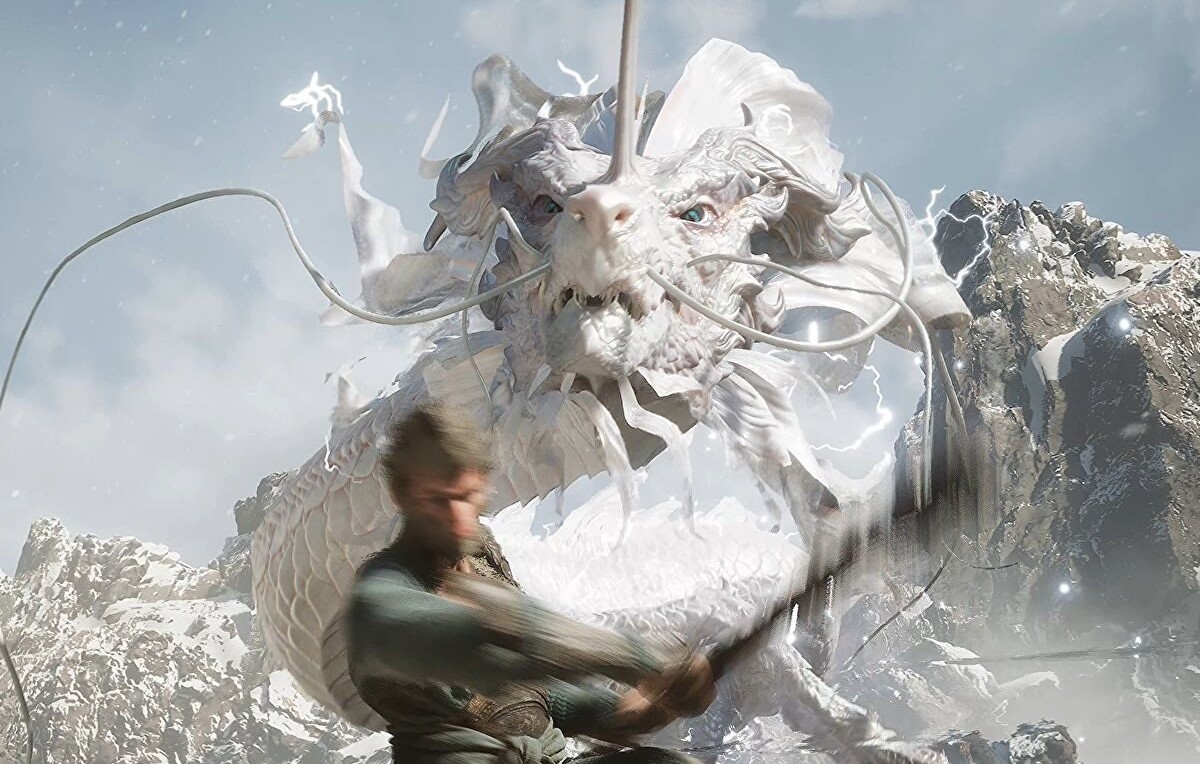 Black Myth Wukong recently received a 13-minute trailer from Game Science Studio. Black Myth Wukong was able to attract enough attention and is now well-liked among gamers thanks to the short gameplay trailer from earlier this year that ushered in the Year of the Ox and the lengthier. 15-minute gameplay trailer that first revealed the game to the public last year. One of the most graphically gorgeous, crisp-feeling games of the future was created with Unreal Engine 5. But arguably the most crucial query at this point is: When will Black Myth Wukong be released?
Release Date of Black Myth Wukong
Black Myth Wukong first gained notoriety when its creators Game Science Studio unveiled its initial trailer in 2017. Since that time, it has gained a fanbase that has been closely monitoring the title. Given how fantastic the game looks, it makes sense. We do, however, lack a concrete release date even though we have a surplus of gameplay footage. Everyone is correct, I say. Black Myth Wukong has still not been given a release date.
According to numerous video game writers, Black Myth Wukong will be available in 2023. Daniel Ahmad, a games journalist, thinks that this interpretation is mistaken, nevertheless. Journalists estimated a 2023 release date from the response of a Game Science Studio representative who provided an estimate of how long a game would typically take to produce. Game Science Studio, however, has only stated that Black Myth Wukong won't be released until it is ready to be offered as a full-priced title.
Black Myth Wukong will likely be available on PS5 & Xbox Series X as well, as Game Science Studio plans to distribute the game on PC and "mainstream consoles." The game might be available on Google Stadia, Amazon Luna, or even the Nintendo Switch. As the firm is also thinking of publishing it on "Cloud gaming devices capable of running the game smoothly."
On what platforms will Black Myth Wukong be available?
It's possible that Black Myth Wukong will be the first game to truly utilize the next-generation platforms since it's scheduled to launch on Xbox Series X|S, PS5, and PC. You won't want to miss out on this wonderful game, so please pray every day that you receive your PS5 until next year.
Black Myth: Wukong, an upcoming action role-playing game by Chinese developer Game Science, is based on the well-known Chinese tale Journey to the West, which was published in the 16th century. Global gamers have been anticipating the chance to play as the strong, ape-like beast ever since the game's announcement. It appears they will need to wait, though.

Trailer for Black Myth: Wukong
Despite the fact that we don't know much about the game yet, an official gameplay trailer is. As well as a gameplay demo trailer, has been released, giving us at least a glimpse of Black Myth: Wukong. The official trailer begins with frame rates that steal our breath away: sandy landscapes from a hypothetical universe that are almost too genuine to be from a game. We also get a look at the Black Myth: Wukong bouts and animations.
Also nice are the minute details, such as the character stirring up the dust in battle. Everything appears extremely genuine, from the blazing swords' flames to the hideous mouths of the foes to the weapons themselves. Our hero repeatedly defeats his adversaries with a variety of combinations and unique attacks that look fantastic.
Black Myth: Bosses and Enemies in Wukong
There are numerous opponents seen in both trailers. We see frantic combat against gymnastic wolf-like humanoids as well as a rat wielding a spear. Shield in a landscape that resembles a desert and is dotted with temple-like structures and dead flora. Another adversary is what seems to be a lightning-fast mage, together with a horde of little assailants with crimson eyes. A variety of boss-like foes are also present, including a huge, fleshy mouse, and a two-headed, fire-breathing rat beast. A huge humanoid ox, and a huge bug monster.
However, it appears unlikely that several of the aforementioned aspects were built solely for the trailer. Implying that they would most likely be implemented differently in the final game. Of course, if any new information or leaks about Black Myth arise, we'll keep you updated.