News
Best Chocolate Chip Cookies: The Recipe & More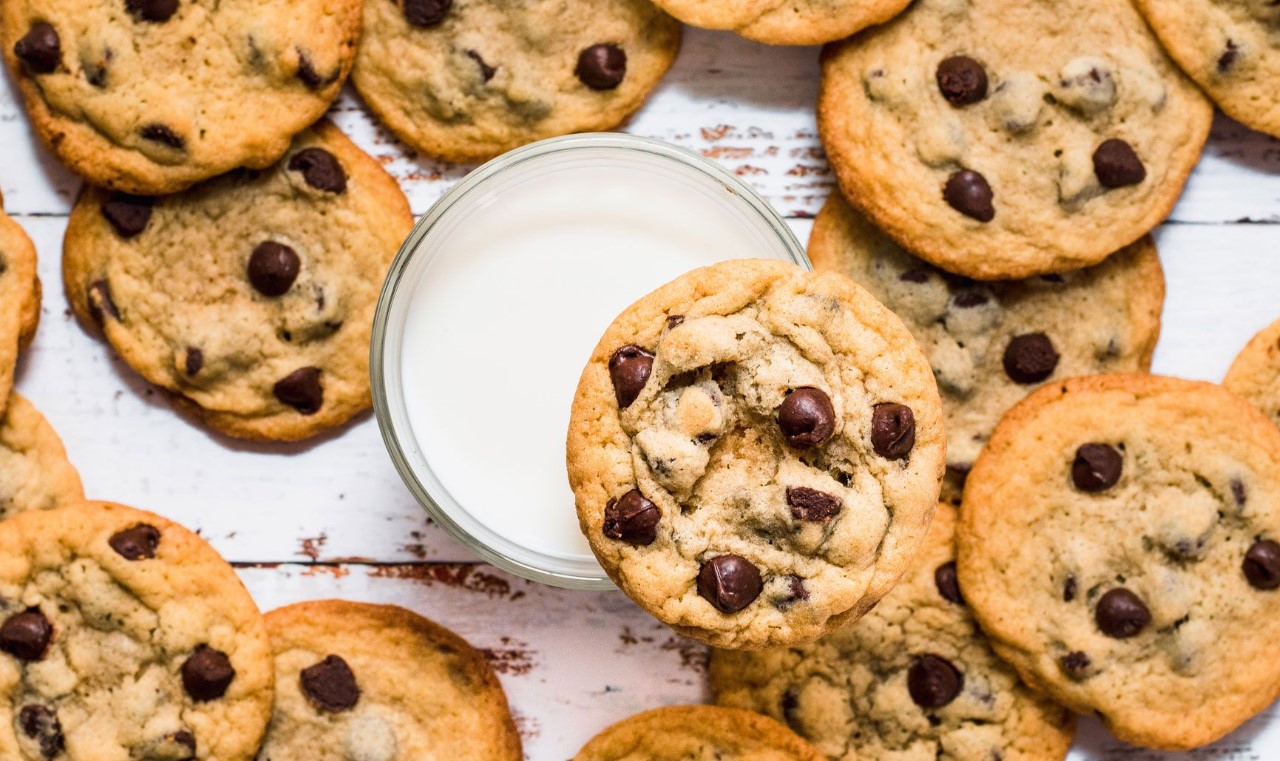 Everyone should have a go-to recipe for classic chocolate chip cookies. It is the best recipe for chocolate chip cookies ever. I've been cooking these for a very long time, and everyone who has tried them says that they are excellent!
Additionally, there aren't any odd ingredients, no chilling, etc. It's just a straightforward, easy-to-make, incredibly delicious chocolate chip cookie that bakes up perfectly every single time. These chocolate chip cookies are perfect in every way. chewy and crunchy. thoroughly baked yet still doughy. Perfectly sweet and buttery.
Dough for The Chocolate Chip Cookies
The dry ingredients are combined in a medium-sized bowl as the first step in preparing these simple chocolate chip cookies. Make sure you measure the flour accurately when doing this. Use a measuring cup designed for dry ingredients only (NOT a pyrex liquid measuring cup). Then, scoop flour into a measuring cup and level it with a knife to determine the amount.
Next, mix the butter and sugars. To make sure the butter is ready to use when you need it, remove it from the refrigerator at least two hours before baking. You may also reheat it for about 7 seconds in the microwave, but be very careful not to melt it.
The eggs and vanilla should be added after the butter and sugar mixture has been thoroughly mixed. Stir just enough to mix after adding the dry ingredients. After that, whisk in the chocolate chips to ensure that they are spread equally throughout the dough.
Make use of a ton of chocolate chips. Every nibble should contain at least two oozy chocolate chunks. The chocolate chip cookie dough ought to be non-sticky and simple to roll out. It shouldn't be crumbly or dry. The ideal texture is seen in the photo below.
Dough in Portion And Roll
When the cookie dough is ready, divide it into portions and roll it out. Although I am aware that many individuals make cookies by eye, I strongly advise using a cookie scoop. For the cookies to bake properly, using a cooking scoop guarantees that all of them are the same size. At this stage, you have the option of freezing or baking your dough.
Cookie Dough Can be Frozen:
Before putting the cookie dough in an airtight container, quickly freeze it. To do this, form balls out of the cookie dough and spread them out on a baking sheet lined with parchment paper. Once the dough has begun to somewhat freeze, place the baking sheet in the freezer for about 30 minutes. Transfer the cookie dough balls to an airtight container or plastic bag once the dough has somewhat frozen, and freeze for up to two hours.

What to do With Frozen Dough:
Two techniques exist for baking frozen dough:
When you're ready to bake them, take the dough balls out of the freezer, place them on a baking sheet coated with parchment paper, and then cover them with a thin cloth towel or tablecloth to thaw them out. Bake as suggested in the recipe once they have warmed to room temperature (after 1-2 hours, depending on the temperature of your kitchen) (at 375 degrees F). So simple!
Placing the dough on a baking pan with parchment paper will help you bake from frozen. Then, only if you are baking frozen dough, warm the oven to 350 degrees Fahrenheit, and place the cookies in the oven at the start of the preheating period. (Therefore, when you warm the oven, place the cookies inside.) Place the cookies in the oven for 15 minutes, then remove them. They will still taste fantastic even if the top will appear a little more brown than usual.
Bake Until They Just Barely Appear Finished
If you're making the cookies right away, just form them into balls, space them evenly apart on a baking sheet (between 1.5 and 2 inches), and bake them for 8 to 10 minutes at 375 degrees. Do not overbake these chocolate chip cookies that are the most crucial piece of advice I can give you! When you take them out of the oven, they won't appear to be finished, and that's GOOD. These chocolate chip cookies won't look finished when the baking time is up, but they are. When you take them out of the oven, they will appear a little doughy, and that's okay. You want them to be slightly browned in a few spots, which is possible.
As they sit on the cookie sheet for a while, they will begin to set up.