Technology
Best 8K Smart TVs 2023: The Ultimate Big Screen 8K Resolution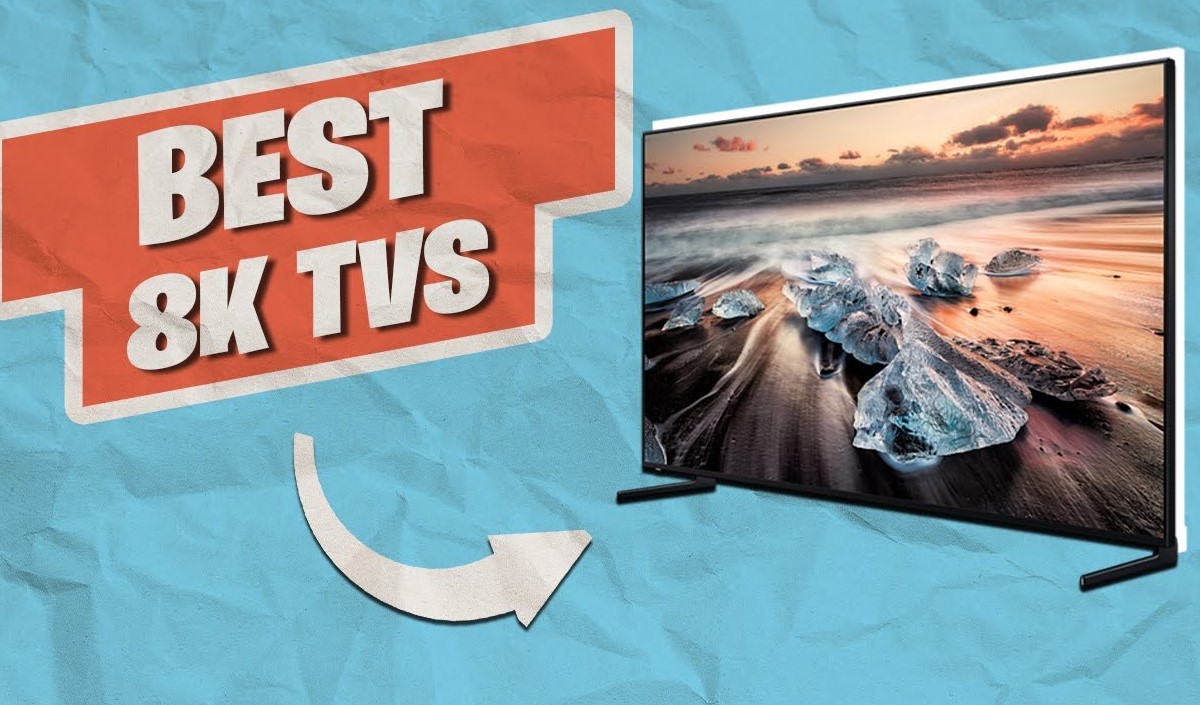 Since 4K TVs have been available and widely used for the greater part of a decade, a wide range of companies, including LG, Sony, Samsung, and even TCL, are beginning to advance home entertainment with the introduction of 8K TVs. As a result of an 8K TV's four times the resolution of a 4K model and sixteen times that of a 1080p HD TV, your home theater will be enhanced and future-proofed with genuinely astounding details, contrast, and colors. The greatest 8K TVs produce stunning visuals.
This is due to the fact that they have four times the number of pixels as the greatest 4K TVs and four times the number of pixels as 1080p HD TVs. An 8K TV has an astounding resolution of 7,680 x 4,320, compared to a 1080p HD TV's 1,920 x 1,080 pixels and a 4K TV's 3,840 x 2,160 pixels. All of those extra pixels had previously been quite costly. The good news is that as technology advances, 8K TVs are getting more and more reasonably priced. The same thing happened with OLED TVs; costs fell to the point where you could now buy one without getting a second mortgage. 
The Best 8k Smart TVs 2023 USA
The top TV manufacturers at the moment are Samsung, LG, and Sony, with Samsung having a number of 8K versions.
Samsung QN900A Neo QLED 8K TV
The top-of-the-line 8K model from Samsung is the QN900A, which has every high-end feature and design flourish available. The QN900A, a member of Samsung's new Neo QLED range, combines mini-LED backlighting with a quantum-dot enhancement for superior HDR performance and improved color and brightness. Additionally, it is combined with Samsung's Object Tracking Sound Pro technology. Which tracks audio in conjunction with the movement of characters and objects on the screen to create a more immersive experience.
The QN900A includes Samsung's Infinity Screen technology, which reduces the bezel surrounding the screen to 0.8 millimeters thick, so thin you can hardly see it at recommended viewing distances. In addition to pictures and sound, this technology also makes the screen appear more seamless.
The new Neo Quantum Processor is housed inside, and it powers functions like AI upscaling. Quantum HDR 64x tone-mapping technology, and AI audio optimization Space Fit Sound. The new sets have Samsung's One Connect box for an incredibly simple setup and are the first to be Wi-Fi 6e certified.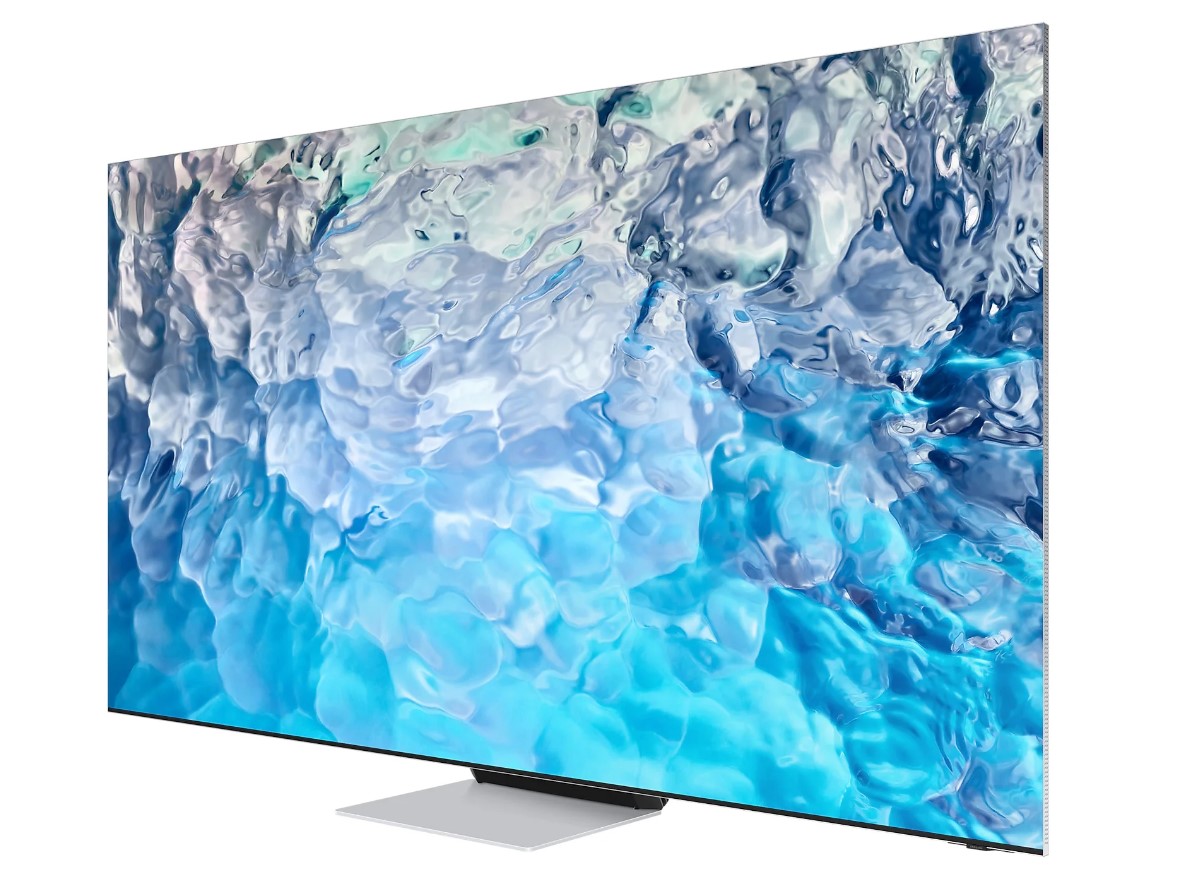 Key Specification
Screen sizes of 65, 75, and 85 inches are available.
Dimensions: 56.4 x 32.3 x 0.6 inches;
Weight: 48.7 pounds;
Display Type: LCD with Quantum Dot and Mini-LED;
120 Hz refresh rate;
4 HDMI 2.1 and 3 USB connections;
Optical Output Available
LG OLED77Z2
The LG OLED77Z2 has a simple style and resembles the company's flagship 4K TV, the G2. Plastic casework is distributed reasonably thinly and uniformly over the panel's back rather than being focused in one thicker region. The Z2 comes with feet for tabletop installation, unlike the G2, which has no stand at all. But beware-they are unsightly, weak, and, quite simply, have no business being charged with holding such an expensive TV.
Four HDMI 2.1 ports supporting 8K/60Hz feeds are included on the Z2. In the interim, those connections can handle 4K/120Hz data from high-end gaming PCs, the PS5, the Xbox Series X/S, and other devices. Additionally, VRR and ALLM compatibility is available for gamers. Additionally, the Z2 offers a superb HGiG mode that improves the HDR performance of many games as well as a Dolby Vision game mode, which LG is presently the only company to provide. With 1080p signals, input lag is relatively minimal at 14ms, and it should drop dramatically when playing 4K games.
This Best 8k Smart TV 2023 has a resolution of 7680 x 4320. That is more than 33 million pixels, and since this TV is an OLED. Each one of them may be illuminated and colored separately from the others. The use of color is tasteful; there is a good balance between authenticity and exuberance. Skin tones in particular are highly believable because of the constant subtlety of shading. With pictures that are well-defined without being overly enhanced. The Z2 employs the same balanced approach to detail and sharpness. Meanwhile, especially by Best 8k Smart TVs 2023 standards, its 4.2 sound system is crisp and clear.
Key Specification
Supported screen sizes: 77 inches
OLED screen type
8K resolution
HDR10, HLG, and Dolby Vision
HDMI: 4 x 48Gbps and 1*eARC input;
120 Hz refresh rate;
webOS22 operating system;
HDMI 2.1 inputs;
Available optical output;
4K/120, VRR, and ALLM gaming features
Sony Bravia XR Z9K
One of the priciest Best 8k Smart TVs 2023 on the market right now is the Sony Z9K. But it could be worth the exorbitant cost. It has an anti-reflective Mini LED panel with a peak brightness of between 2,000 and 4,000 nits, which is sufficient to make the screen seem great even when it is placed directly in the direction of the sun. On such a huge TV. The local dimming zoning is excellent, and the Mini LEDs assist prevent blooming on scenes with dark and light contrast.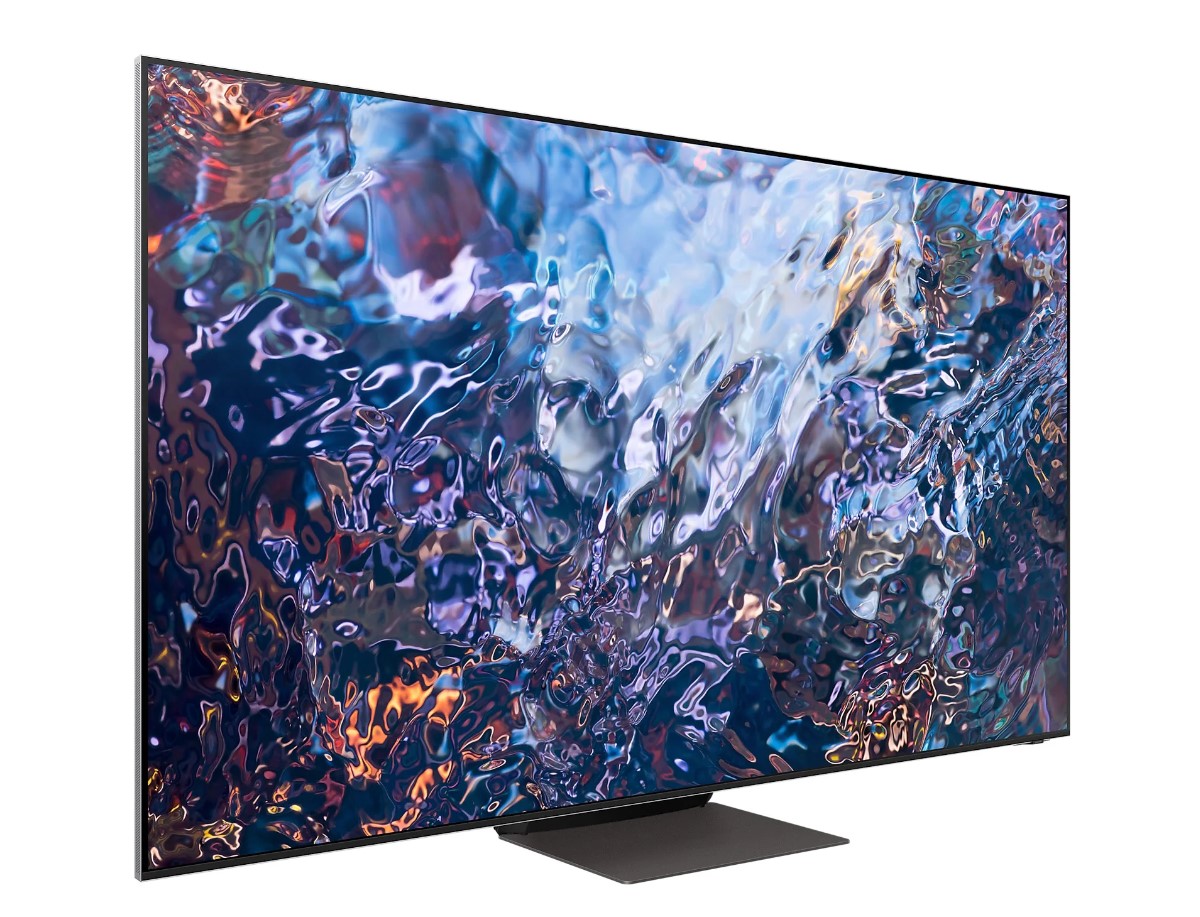 The superior integrated CPU of a Sony TV is one of the key benefits over rival models. Given the dearth of native 8K content, Sony's highly competent XR processor excels in improving the picture quality of sources with lesser resolutions. This TV's XR Contrast Booster, XR Triluminos Pro, and XR smoothing technologies. In addition to its excellent upscaling, all assist in dynamically adjusting the image as you watch. With features like Netflix Adaptive Calibrated Mode, IMAX Enhanced, Dolby Vision, and HDR10, this device is a fantastic option for entertainment. It is powered by Google TV, which offers voice control with Google Assistant and access to a number of well-liked streaming services.
Key Specification
Supported screen formats include HDR10, HLG, and Dolby Vision;
available screen sizes are 75 and 85 inches;
the screen type is LED;
resolution is 8K;
HDMI is 4 x 48Gbps, 1*eARC HDMI 2.1 input
120 Hz frame rate,
and more features Exclusive features for the PlayStation® 5, XR 8K Upscaling, XR Backlight Master Drive, XR Triluminos Pro, Google TV with Google Assistant, Movies included with BRAVIA CORE (10 credits/24months), Premium Backlit Remote, BRAVIA CAM included, Optical output available