Games
Ark 2 2023 Trailer Release 4K Video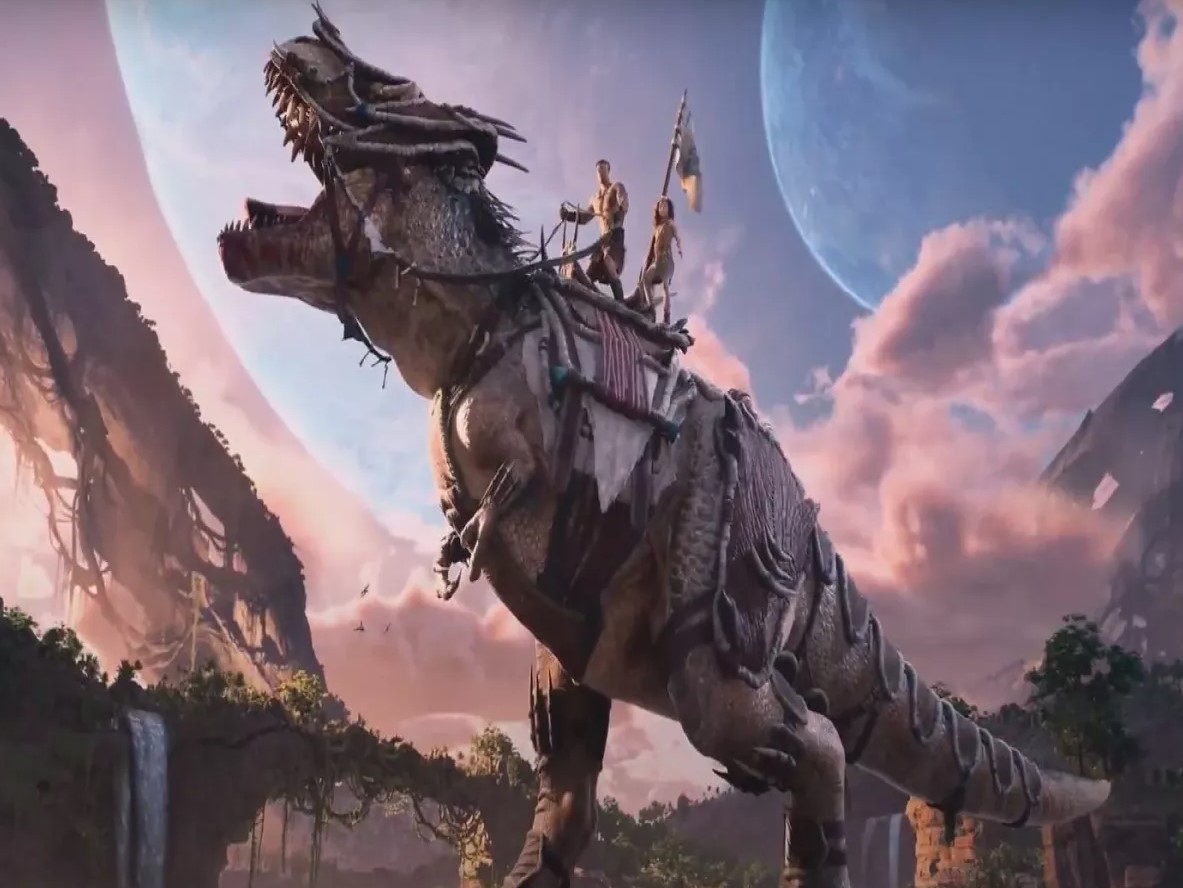 It won't be until 2023 before Ark 2, the follow-up to the popular survival game Ark: Survival Evolved, is released. That is a year later than anticipated. Ark 2, which was first announced in 2020, will occur on a whole other planet. The Sunday trailer implied that dinosaurs were still alive and had accompanied their human masters on their travels. What other threats the players may face are unknown. Vin Diesel is still involved in the film and is prominently displayed in the trailer. The Xbox console-only game is anticipated to be made available for Windows PCs as well. The "real-time footage" was recorded in Unreal Engine 5, according to the new clip.
When Ark: Survival Evolved was first launched in 2017, it quickly became viral. It combines survival gaming with intricate handicrafts and prehistoric animal training. The game offers players a lengthy and exciting trip from the beaches, through its underground dungeons, and beyond. It features both simple weaponry and far more sophisticated armor and guns. In January 2019, Microsoft introduced Ark to the Xbox Game Pass library, and it has been a part of the service ever since.
Release Date of Ark 2
The release date for Ark 2 has been set for 2023, and Xbox Game Pass will offer it from the start. The brand-new Ark 2 trailer, which is being made in Unreal 5, may be seen above. With Vin Diesel as the handsome Santiago, you know it's going to be good.
Although work for Ark is still underway, Studio Wildcard went on a hiring binge in January of this year. It is safe to assume that more staff were added to make Vin Diesel, the dinosaurs, and the vistas seem even better than they already did. Expect even bigger and better dinosaurs this time after seeing big Vin and his daughter riding on one that I can only hope has been tamed.
Platforms for Ark 2
Unlike Ark: Survival Evolved, Ark 2 will be released simultaneously on the console and computer. However, Ark 2 will be a console launch exclusive for the Xbox Series X/S, as stated by Microsoft on their website. That implies that PlayStation 5 players won't be able to play for a while. Depending on the agreement, this might last as short as three months or as long as a year. However, we do know that there won't be any Xbox One or PS4 versions released because the game will only be available on PC and current-generation consoles.
Pre-order of Ark 2
There are no pre-orders available anywhere as of yet; the only release window is the large, wide year 2023. However, if PC gamers want to get a jump on the competition, they can add the game to their wishlist on Steam. Additionally, it will be available on Game Pass when it launches. So if you have a subscription to that service, you will be able to play it right away. We'll let you know when actual pre-orders open for everyone else.