Electronics
Anker 313 Wireless Charger Stand – Price, Review & Specifications
In today's modern world, wireless charging is considered the future of all our devices. In the old days, wireless charging pads were lined up with your device. The going was much more frustratingly difficult and unreasonably warm. With the first kinks ironed out for modern, wireless chargers have improved significantly Today's charger systems have become ubiquitous, with wireless chargers being popular for sitting next to your bed or on top of your desk.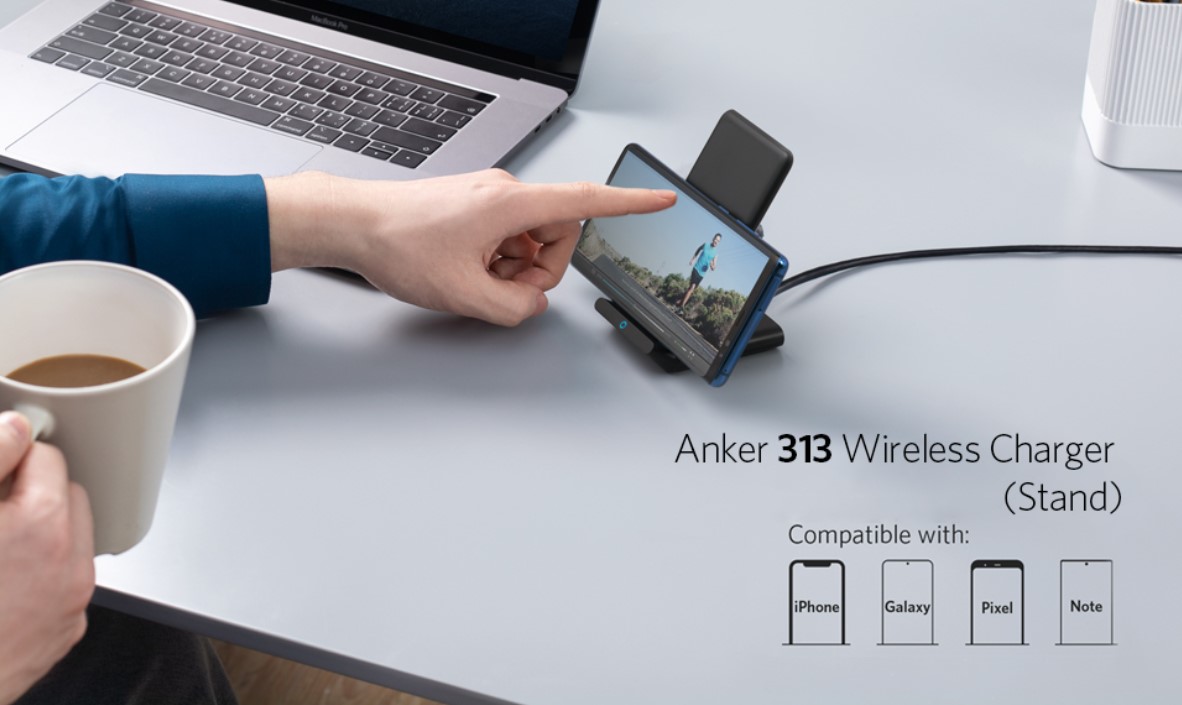 Anker Wireless Charging Stand is one of the most affordable ways to introduce modern wireless charging. This stand is used for a single phone. One aspect of this is that you can keep an eye on your notifications while providing a steady stream of charging.
Anker 313 Wireless: Specifications
Anker 313 Wireless provides charging via power flow through the back of the device. Its has rapidly developed wireless charging and can keep up with Apple's introduction of MagSafe charging. The features of this slightly more legacy Anker charger is discussed below:
| | |
| --- | --- |
| Brand | Anker |
| Model | 313 Wireless |
| Price | $15.99 |
| Maximum output | 10W (Samsung), 5W iPhone |
| D/C power | Micro-USB |
| Maximum number of device | 1 |
| Case compatible | Yes |
| Size | 8 x 6.8 x 11.4 cm / 4.49 x 4.37 x 2.68 inches |
| Weight | 110.6 g / 3.9 oz |
313 Wireless Charger Stand: Feature
Anker Wireless Stand comes with Anker's Power Wave cutting-edge technology. It automatically detects and charges your device. You can switch the charging output between 10W and 5W charging depending on whether you have a Samsung (10W) phone or an Apple iPhone (5W). So that you can provide assurance easily. This allows your phone to get the right amount of power.
It uses twin charging coils, and the Anker Stand can be used with your phone in both vertical and horizontal positions. Which means you can watch videos horizontally to charge it. So that you can charge your phone in a vertical position easily. This makes responding to messages and using facial recognition easier.
Pros
It is very easy to use.
That can work with a wide range of phones.
Compact charger system with an attractive appearance.
This is given excellent value.
Cons
A micro-USB connection is provided for mains power.
It also has a fast wireless charger.
The opportunity for a second charging pad on the base is missed.
Anker 313 Wireless: Performance
Anker stand has adequate performance. This is not the fastest wireless charger you can use. But more powerful chargers also cost a bit more than this. Anker stand is actually an acceptable trade-off between cost and performance. My Pixel 7 Pro in testing can take 8 to 9 hours to fully charge. In a short period of time, it showed a very slow speed to charge the phone. It will not affect the battery life of the phone much in use.
Final Word:
The main selling point of the Anker Wireless Charging Stand is how affordable it is. Anker is one of the cheapest stands on the market for charging phones. It is not the fastest way to charge the phone wirelessly. It may never offer the highest value, but the cost will certainly increase considerably to get a faster speed or a more attractive design.
Anker's wireless charging performs admirably, though you can set your expectations accordingly. Stand is able to charge your phone overnight. Nevertheless, if you are looking for a charging device for wireless charging, this wireless charger can be a good choice.